Digging Deeper: Integrating intelligence
As infrastructure is installed with smart capabilities, edge computing can make for ever more intelligent asset programming, writes Chris Steele of Black and Veatch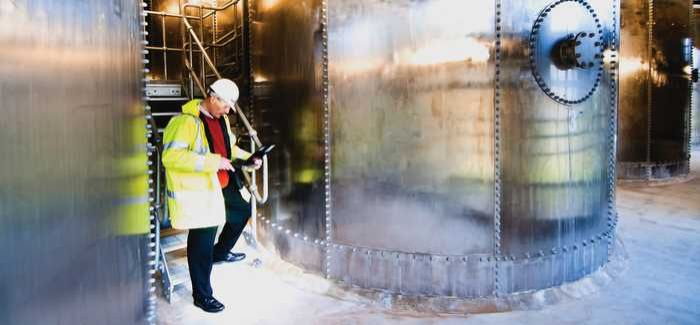 by Chris Steele, Head of Development, Smart Integrated Infrastructure, Black & Veatch
Water and wastewater systems use hundreds and sometimes thousands of data-producing instruments, but much of that information remains isolated. There is little two-way communication so the vast majority of data stays buried, just as water infrastructure is mostly buried out of sight. Smart water programmes are seeking to change that.
You can rapidly process intelligent sensor data at the device level and take immediate action if required, which is a big advance. This is called edge computing, or closed-loop control, where data is analysed at source, not a central node.
This, combined with the ability to historicise data at ever lower costs, means the potential to make useful information available to water utilities has grown exponentially in recent years.
Previously a pump just told you whether it was on or off, often at a local interface. Now - with advances in connectivity and integrated control - a pump can transmit its speed, efficiency, vibration, temperature and more. This information can help optimise pump operation. For instance, when used in combination with energy consumption and tariff information, it can help create a more efficient operation logic.
Once a pump can measure parameters such as efficiency, vibration and temperature it can protect itself. A pump can be programmed to slow down if, for example, increases in heat or vibration are detected. Knowing these parameters also makes it possible to move away from control and usage based maintenance and towards condition and reliability based maintenance. This empowers utilities to do the right maintenance at the right time.
Smart Integrated Infrastructure (SII) is the combining of intelligent infrastructure with data analytics that leads to actionable information. Tools such as Black & Veatch's Asset 360 smart analytics platform serve as an integration and analysis point for that information.
Systems such as this need to have two key aspects: operational intelligence and adaptive planning. Operational intelligence provides insights that help optimise day-to-day operating and maintenance practices to boost reliability and efficiency. This can include important monitoring and diagnosis services that provide a dashboard for water companies to see deeply into their systems, via the cloud, in near real time. Adaptive planning focuses on the future, using scenario analysis and predictive analytics to better inform operation and maintenance regimes, long-term capital expenditures and other planning decisions.
Both operational intelligence and adaptive planning are applicable to the water industry, but the sector has - thus far - been slow to adopt comprehensive smart water programmes. Many utilities develop a smart solution for a single aspect of their business. In future, however, the benefits of expanded tactical and strategic smart analytic solutions should be considered. The key is to look at the potential of smart water programmes across the entire enterprise, not just in pockets. These programmes are redefining the art of the possible, adding value across the entire asset base.
Metering is the most established element of smart programmes. We are working, for instance, with Cisco to develop a smart meter programme for smart city deployment. Education and communication are a vital part of any smart meter programme. You have to put information right in the palm of the customer's hand - with an app or a Nest-type device - in order for it to have a real impact on demand, or change customer habits.
A component of many smart metering programmes is predictive tools to help determine the life expectancy of meters through condition deterioration modelling. To help provide a new level of actionable data we have incorporated a geospatial view of individual meters and their status across a utility's entire network. This allows a meter's flow, age and degradation to be investigated.
Water companies are not a homogenous group, and different companies are finding different ways to use smart meters. We have worked with one utility that is using analytics to forecast its overall pumping needs for set time periods, then determine how much pumping can be done at night when energy is cheaper.
Among the early adopters of smart technology in our client base was a utility which chose to use smart analytics to monitor a microfiltration system. They wanted analytics to examine the system, determine its cleaning regime, understand how dirty the system was before and after cleaning, and determine how effective the cleaning was.
At wastewater treatment works (WwTW) smart analytics are being used to better determine energy usage. One client's system looks at each asset – each blower, pump and motor, everything using power – to build a map pinpointing exactly where energy is being consumed. Currently the water company knows the WwTW's overall energy usage, but cannot see into a specific system. Smart analytics allow them to compare how much energy it takes to treat a litre of wastewater during specific hours of the day, versus specific hours at night.
Combined heat and power (CHP) systems, an increasingly common feature of WwTWs, are another area in which smart technology can offer significant benefits. Pattern recognition models can detect maintenance and performance issues in their nascent stages. The same tools can then prioritise the issues by calculating their impacts.
Descriptive and predictive calculations can be used to help improve energy production and reliability. Predictive calculations can also be used to anticipate future performance, reliability, and fuel usage relative to budgets for performance contracts. As commercial concerns become increasingly important to water companies the ability to help balance energy consumption and production with real-time energy market prices - where multiple energy sources are available – will become increasingly attractive. All of these features can be bundled-up in a single smart monitoring and analytics package.
Although these examples show the water industry is alive to the concept of smart technology, smart water programmes have the potential to enhance many more aspects of water utility activities.
More technologies and sensors are going to be focused on asset condition. Pipes will be smarter, so we can tell how they are ageing. The health of a pipe, as demonstrated by degradation in terms of its useful life, will be evident, so we will know exactly which pipes need replacing.
Edge computing will allow us to assemble real-time water quality information. Currently, water is sampled and sent off-site for testing. The resulting lag in receiving test results means that, if there was a problem, the water which was tested could already be in supply.
By adopting smart monitoring and analytics, utilities will not necessarily need to take water samples off-site for testing. This development could contribute to more direct potable water reuse, a scenario being tested in a project by the WaterReuse Research Foundation, using Asset 360.
It is vital to make all stakeholders confident that reused water is safe. The challenges to greater reuse are partly public perception, and partly the verification that the reuse treatment technology is performing as intended. As reuse grows in importance this is one area in which smart technology's role is likely to increase.