Inspiration and perspiration: the story of water sector innovation
Achieving game-changing innovation is still 10% inspiration, 90% perspiration. Fail to prepare, prepare to fail, as they say. Head of United Utilities' innovation team Kieran Brocklebank explains.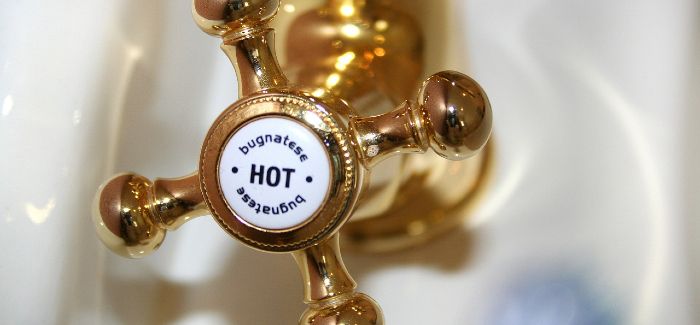 Innovation. It's a word imbued with many meanings for many people. For some it's a eureka moment of pure embracing clarity. For others it's the iterative transformation of a long trusted process into something undeniably new. For United Utilities innovation is an action, not just something to be talked and written about.
As someone whose job it has been to drive such change I can tell you that innovation involves just as much grunt work as every other job. Just as much frustration. More than its share of near misses and failure. And moments of pure genius that make it all worthwhile.
It's a truism that there is never any shortage of great ideas. But there is a limit to the funds and resources to develop them. Finding the right idea - the breakthrough idea - incubating it, developing prototypes, then releasing its full potential on a grateful world requires a complex managed ecosystem which needs continual nurture.
Perhaps unfairly, the water sector has traditionally had a poor reputation for innovation. We've been seen as slow, hard to break into, resistant to adopting new ideas.
It's not hard to see why. As providers of life-sustaining public services we have more responsibilities than most organisations. Add the need for prudence with customer money and healthy competition among regional monopolies and you engender a tendency to put the brake on risk-taking and an aversion to giving away commercial advantages by data-sharing.
None of this is a good look for hungry entrepreneurs and inventors.
At United Utilities we've developed an innovation programme that overcomes these hurdles and has been incredibly successful in introducing new players and new technologies into the sector.
Our Innovation Lab is a tested mechanism for developing new technologies and new technology applications in the water sector through co-development and immersion within our business. Now at the midpoint in its third cycle, the Lab has seen us work with 23 suppliers and their novel solutions – two of which are finalists in this year's Water Industry Awards.
The Lab is a 12-week hothouse for ideas. Carefully selected projects live and breathe side by side with us in a safe collaborative playground with open access to our data and expertise. Not all will become finished products or end up with a contract. Some are just concepts when they start. But they all, in a significant way, take a step forward.
But this 12-week sprint is the culmination of 12 months of planning and preparation, first in deciding the themes where we want to see a step change, then in preparing the business for true collaboration and sharing the scoring criteria very early on in the process with potential suppliers.
We get the support internally from across the company to create the environment where we not only incubate effectively but are also ready to get that first mover advantage which at the end is what the investment is all about.
At all stages communication and sharing is the oil which moves innovation along. Whether suppliers succeed or fail at joining the Lab, all get constructive feedback they can use to move forward. Occasionally, suppliers take our feedback and develop it with another water company entirely. So be it. Ultimately what moves one company forward, moves us all forward.
But when you get the one - the one that knocks everything else out of the park - it justifies all the hard work. Take FIDO AI. Before joining Innovation Lab 2, FIDO had been warned off the water industry, and urged to try oil and gas instead.
With co-creation, FIDO AI is now the world's only technology detecting water leaks by size just by the rapid accurate analysis of acoustic and kinetic files from any sensor device. This breakthrough idea has the potential to advance the sector and was built on open access to United Utilities' data.
With its new Innovation Fund, Ofwat is encouraging the sector to collaborate and asking for a joined up strategy for innovation for the sector that will help focus innovators on common priority areas. They have also encouraged them to develop a Centre of Excellence to act as a 'front door' to the sector for would-be innovators.
The industry's response has been both collaborative and creative and, as well as creating a clear pathway for suppliers, the Fund provides a whole new avenue for employee-led innovation which was hard to develop using companies' individual schemes.
I'm proud to say, as a company passionate about innovation and collaboration, United Utilities has collaborated actively and closely with our water sector colleagues in the development of the new sector innovation strategy. The process has successfully more closely aligned the sector's thinking and we have more visibility and closer working relationships as a community.
There are bumpy moments, and as an innovation industry we are used to those. The early indications from the first round of competition suggest a huge increase in the pipeline of ideas from suppliers but so far we have yet to see a corresponding increase in the quality and offers of truly new innovation.
This is where the sector's experience of delivering successful schemes like the Lab can help. Better early visibility of scoring criteria and judging decisions and time before the application window opens will help us generate those high quality bids. There's still work to be done and a lot to be gained but I am optimistic about the innovation landscape for next few years – as a collaborative sector and for our North West customers.