Innovation Zone: Water networks
Our latest innovation special explores technologies designed to improve network operation, ensuring water is delivered at the correct pressure and minimising bursts and wastage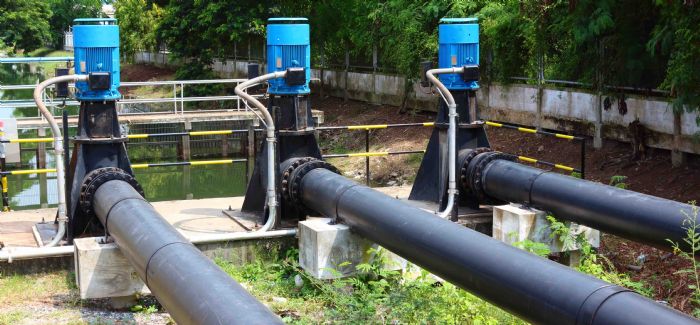 Aquasuite OPIR is already well established in the Netherlands
By Robin Hackett
Water companies around the globe must contend with the problems caused by inefficient network operation, including mains bursts, supply interruptions, leakage and wasted energy. A number of technological solutions are available to gather and act on data to deliver superior efficiency while offering additional benefits such as predicting problems and extending asset life.
Here we examine some of the options that are currently available.
PIPEMINDER (Syrinix)
PIPEMINDER from Syrinix is an end-to-end solution that enables data-driven decisions concerning infrastructure and network behaviour, from high-resolution pressure logging to leak detection.
PIPEMINDER-S is a smart pressure monitoring tool for clean water that offers high-resolution data with intelligent and immediate notifications of network events. Measuring pressure continuously at 128 samples per second, it can highlight patterns of events such as transients or 'water hammer', and is also capable of recognising oscillations that cause pipeline fatigue.
The equipment integrates into RADAR, a cloud-based portal for data analysis. Along with automated email or SMS alerts for critical events, RADAR can also export data via FTP into utility SCADA systems.
Meanwhile, PIPEMINDER-T is a leak detection system specifically for large diameter pipelines in critical locations.
It provides early warning identification of emerging and emergent leaks, often the precursor to a catastrophic failure and incorporates a geophone to detect vibro-acoustic signals within the pipeline, a hydrophone to detect signals in the water, and significant data analysis to locate incipient leaks.
End-to-end water solution (Servelec Technologies)
The end-to-end solution from Servelec Technologies uses both hardware and software to improve water network operation by simplifying automation tasks and exploiting data in real-time.
The solution typically incorporates three main components: the Seprol range of remote telemetry units (RTUs) for data acquisition; SCOPE, a scalable SCADA platform that offers a secure platform for monitoring and controlling a diverse range of assets; and OptiMISER, the real-time automated water network control software.
Wessex Water, the first company to implement the end-to-end solution, is now using OptiMISER in its £230 million, 74km water supply grid, which was completed in March this year. The software manages the transfer of water in several directions along the trunk main by automatically controlling pumps and valves based on demand and the telemetry data collected. 
Servelec Technologies has said that it expects OptiMISER to deliver annual electrical and chemical cost savings of 10 to 15 per cent on the grid.
The end-to-end solution can be improved further through the company's complementary software products, which include the self-learning leakage-detection system Datective FlowSure – which aims to predict network events before they happen – and web-based decision support software PIONEER, which informs planning decisions for all operational asset types.
Aquasuite OPIR (Royal HaskoningDHV)
OPIR optimises operation of water production and distribution facilities by predicting future drinking water consumption 72 hours in advance, using machine learning and AI to assess demand patterns.
Part of Royal HaskoningDHV's Aquasuite range of smart water solutions, the system is designed to achieve more stable production flow, reducing pressure in the distribution network and minimising variations in water quality.
The control software – which connects to the existing SCADA system to take real-time measurements and send setpoints – uses an adaptive short-term forecasting model to predict water demand in each supply area of the system.
The water demand predictions are then translated into the total outflow from each reservoir, and the software determines the setpoint for the inflow into the reservoir, aiming to keep it as constant as possible to maximise drinking water quality.
Royal HaskoningDHV says OPIR can reduce water loss by 20 per cent, energy consumption by 15 per cent and pipe bursts by up to 50 per cent as well as improving water quality and extending asset life by up to five years.
The company's BURST system, meanwhile, offers an additional means of combating leakage. BURST Alert uses real-time data against modelled predictions to detect leaks, while BURST Find uses machine learning from pressure and flow data to provide the location.
OPIR is already well established – over 12 million people in the world drink water controlled by the software – and 80 per cent of the Dutch water supply uses Aquasuite.
Demand Driven Distribution (Grundfos)
Danish pump manufacturer and water solutions company Grundfos' Demand Driven Distribution system uses pressure management to reduce leakage losses, increase energy efficiency and cut down operation and maintenance costs.
Pressure management involves managing system pressures to optimal levels to ensure they are efficient without becoming excessive, which eliminates the transients and faulty level controls that cause unnecessary leakage.
Demand Driven Distribution sees the installation of battery-driven network pressure sensors in critical areas of the distribution network to provide accurate measurements, with data transmitted once a day, allowing for low energy use and long lifespan. A pumping station then acts on the data to keep the pressure optimal, with the option to lower pressure at times of lower usage, such as at night.
Grundfos says lowering pressure at night can reduce burst rates by 50 per cent, while the system can reduce leakage overall by up to 20 per cent, depending on pipe materials and types of leak, and that it helps to defer the need to renew assets.
It is also capable of cutting energy costs. The company cites the examples of Bucharest, which saw energy consumption reduce by around 15 per cent, Skagen in Denmark, which saw a drop of around 17 per cent, and Talca in Chile, which saw a fall of around 28 per cent after installing the system in 2013.
Trimble NRW solution (Trimble)
California-based Trimble recently launched its Internet of Things (IoT) and smart water monitoring solution for reducing leakage and non-revenue water (NRW) loss in drinking water systems.
The system comprises the Telog 32 Advanced Series of 4G LTE wireless water monitoring devices and Trimble Wireless Leak Detection, while it expects to release the Trimble Unity NRW software application in the third quarter of 2018. The solutions are modular and when combined are designed to offer a comprehensive NRW solution.
The Telog 32 Advanced Series provides battery-powered smart water IoT data recorders for a number of real-time, remote applications including pressure monitoring, pressure transient analysis, water level monitoring and rainfall intensity measurement. It offers several advantages over the original Telog 32 series, introduced in 2010, such as 4G LTE wireless capability, faster impulse monitoring, Bluetooth connectivity, replaceable modem and improved battery life.
Trimble Wireless Leak Detection uses cellular-based leak detection sensors and cloud data processing software to detect and locate leaks through continuous monitoring, as well as assessing severity. Users can also locate leaks in the field using mobile sensors and smartphones.
The Trimble Unity NRW software application, built on the latest version of the Trimble Unity smart water cloud and mobile software platform, will make use of the IoT data collected and help utilities to manage NRW through proactive leak detection, pressure monitoring, field service and reporting.
Amplus (Aquam)
Aquam's Amplus is a new remote operated vehicle (ROV) for use in pressurised water, wastewater, and industrial pipe applications, providing users with diagnostics and data analytics that can identify structural weaknesses in pipes, enabling scheduling of works to prevent leaks and bursts.
The ROV offers information on remaining pipeline lifespan, utilising both forward and reversing high definition cameras, ultrasonic scanners and acoustic hydrophone sensors for collecting and transmitting comprehensive and high-resolution analysis of pipelines in real-time. Amplus can be deployed through access points as small as 100mm and can crawl through pipelines regardless of flow or pressure.
"Data-driven information is the future of infrastructure management and the key to preventing mainline bursts," Aquam chief technology officer Cameron Manners said. "With a minimal incision, we're able to obtain real-time data on leaks, flow, blockage, corrosion, and pipe thickness – critical information to developing and executing a cost-effective rehabilitation plan."
This article originally appeared in the August issues of WWT and WET News