Innovation Zone: Syrinix PipeMinder
This month, we look at a high-definition monitoring tool which can reveal the network events behind leaks and bursts.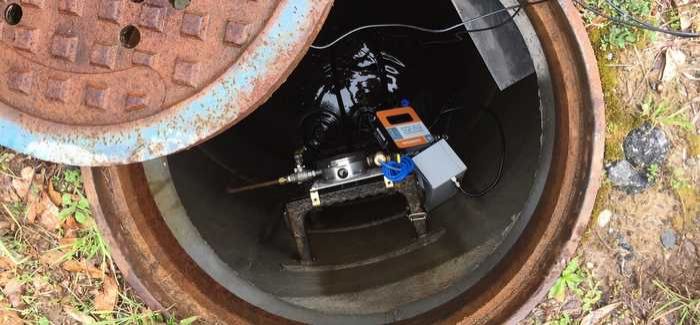 What is it?
PipeMinder is a new solution from intelligent pipeline monitoring specialist Syrinix which promises to give utilities the network information they need to prevent leaks and bursts. It builds on the company's current portfolio of products which include TrunkMinder, TransientMinder and BurstMinder. However, unlike its predecessors which were essentially diagnostic tools, PipeMinder has a five-year battery life and so is designed for permanent deployment in the network.
What's innovative about it?
Data logging technology on pipes has usually fallen into two categories: tools that can give the utility basic information for a long time, or tools that can give detailed information for a short time. PipeMinder takes things to the next level by offering high-resolution data for long periods. It can be used for pressure or flow monitoring, and is controlled remotely, so it can switch between the two with ease.
What benefits does it bring?
Rather than being limited to finding and fixing leaks and bursts, PipeMinder will allow water companies to get on the front foot by highlighting stresses and strains in the network and preventing leakage before it happens; for example, flow and pressure data can show where the operation of pumps and valves are putting undue pressure on pipes, allowing the utility to prioritise its asset replacement or amend potentially damaging human behaviour. The system also provides automated alerts for bursts and potentially damaging pressure transients.
How was it developed?
Norwich-based Syrinix was formed as a spin-out from the University of East Anglia in 2004; its first product, TrunkMinder, was developed over a two-year period in partnership with Thames Water. PipeMinder is the result of subsequent development work and engagement with the industry about smart water. The company has a cloud-based analytics platform, RADAR, which handles the data coming in from the monitoring hardware. In response to industry feedback, the emphasis is on ensuring operatives only receive data they want or need, rather than high volumes of inconsequential data.
Who is using it at the moment?
While PipeMinder is a brand new product, Syrinix is already working with the majority of the water companies in the UK. It also has a host of clients in North America and Australia.
What difference will it make?
James Dunning, Syrinix CEO: "If you imagine a valley full of mist and fog, that's similar to the view a lot of utilities have of their network. You can see the shape of it and its major features, and you are aware of major events, but that's about it. With the view that Pipeminder will provide, it's like that mist and that fog has been removed. Seeing everything in a lot more detail will allow you to have that step change in performance that the regulator is demanding."