Innovation Zone: FlowSure
This month, we look at a software system that uses real-time network data to identify and prevent leaks and other network events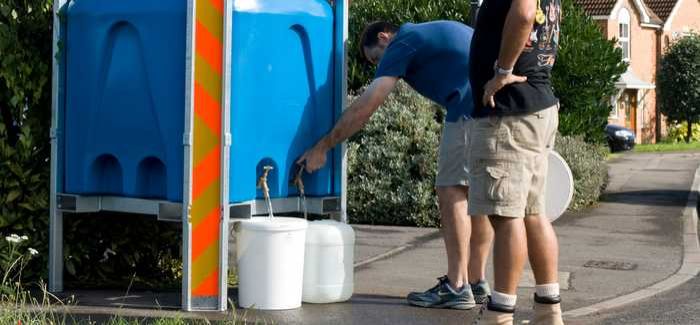 FlowSure can help water companies anticipate bursts, avoiding supply interruptions
What is it?
More than a simple leakage-detection system, FlowSure is self-learning anomaly detection software that helps to identify and predict network events to enable water utilities to prevent rather than respond to major events. The system can integrate seamlessly with RTUs, SCADA and telemetry systems to provide an additional layer of business optimisation intelligence. This enables users to improve customer service levels, prevent major instances of flooding and leakage, quickly find the source of bursts and assess network events from the control centre via telemetry data.
What's innovative about it?
FlowSure has self-learning capabilities, meaning it can provide autonomous network management support for operations and the control centre. It uses readily available real-time data and smart algorithms in an Artificial Neural Network to automatically identify when a large burst or other significant event is happening, or is about to occur, in the network.
How was it developed?
FlowSure was initially developed by the Tynemarch Consulting team at Servelec Technologies in collaboration with the University of Sheffield. The development phase included a six month offline trial with Wessex Water, which successfully detected genuine leaks and monitored network state changes.
Who is using it at the moment?
A pilot scheme with Sutton and East Surrey Water has recently concluded following a blind test on several months' data from small areas of the network in an offline trial to demonstrate performance. FlowSure subsequently monitored flow and pressure signals for a six-month period and delivered accurate reporting and alarms on the data which enabled the company to identify bursts more quickly.
"Our six-month trial of Servelec Technologies' FlowSure software proved highly successful," said Daniel Woodworth, Infrastructure Asset and Leakage Manager at Sutton and East Surrey Water. "The system was easy to use, included a user-friendly dashboard interface, the flow alarms met and exceeded our brief and alerted us to anomalies in the data analysed. We consider FlowSure to have a particularly strong capability as an operational tool identifying the emergence of burst events."
Portsmouth Water is trialling FlowSure across its entire network this summer, and Servelec is in discussions with other utilities.
What associated technologies are available?
FlowSure is one of a suite of business optimisation products from Servelec Technologies that are designed to save water companies money. Other products include PIONEER (Asset Management planning software), MISER (optimises expenditure and investment) and OpiMISER (automatic control software that reduces operating costs and enhances security of supply).