Innovation Zone: Driving down demand
With drought and water resources becoming a subject of growing importance, we look at some customer-side options that can help reduce demand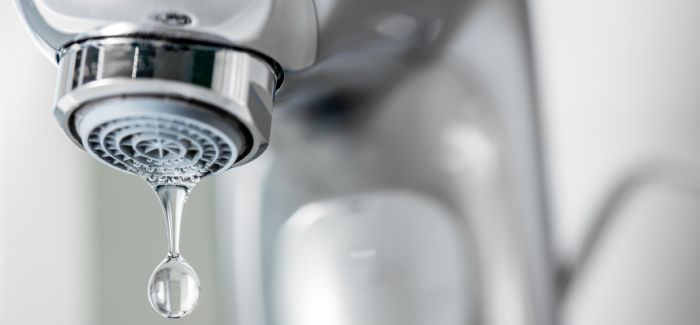 By Robin Hackett
Water resources are already a major concern across many parts of the UK, and the recently published UK Climate Projections 2018 data from the Met Office and around the world suggests summer temperatures could be up to 5.4C hotter by 2070 while average summer rainfall could decrease by up to 47 per cent over the same time period.
The solution is likely to cover a range of approaches including new water supply infrastructure, water transfers and leakage, but there will also be a need to cut per capita consumption.
Here, we've picked out a selection of recent innovations that could help customers understand and reduce their water use.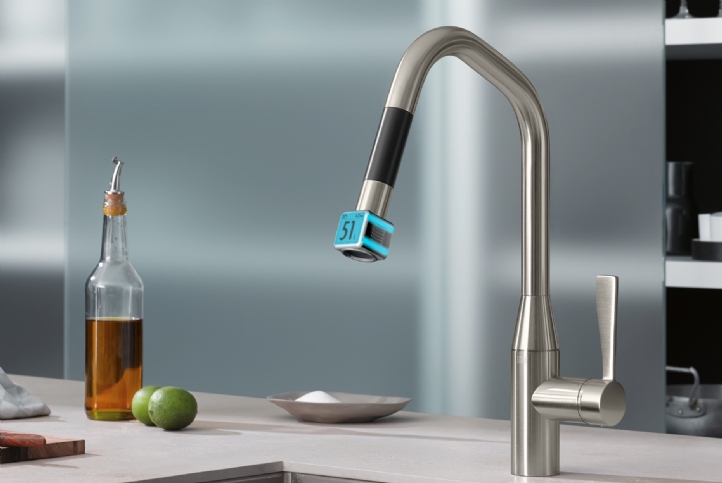 BrighTap (BrighTap)
BrighTap is a smart water meter sensor that attaches to a tap or shower head and tracks water usage and quality.
One cubic inch in size, it is powered by the water that passes through it and is designed to be easy to install and last for years.
Its display shows a real-time measurement of how much water has been consumed and the length of time water has been running, as well as offering a star rating on its quality and precise information on temperature.
There is also an accompanying app that boasts features including changes in water consumption and how usage compares to those living nearby, while users are offered tips on how to cut their consumption and who they should contact if there are any water quality issues.
Developed by Israel-based BwareIT, the product has already won awards – including the Innovation prize at Waterwise's Water Efficiency Product Awards – and the company has said it is due to launch in the near future, with a new design imminent.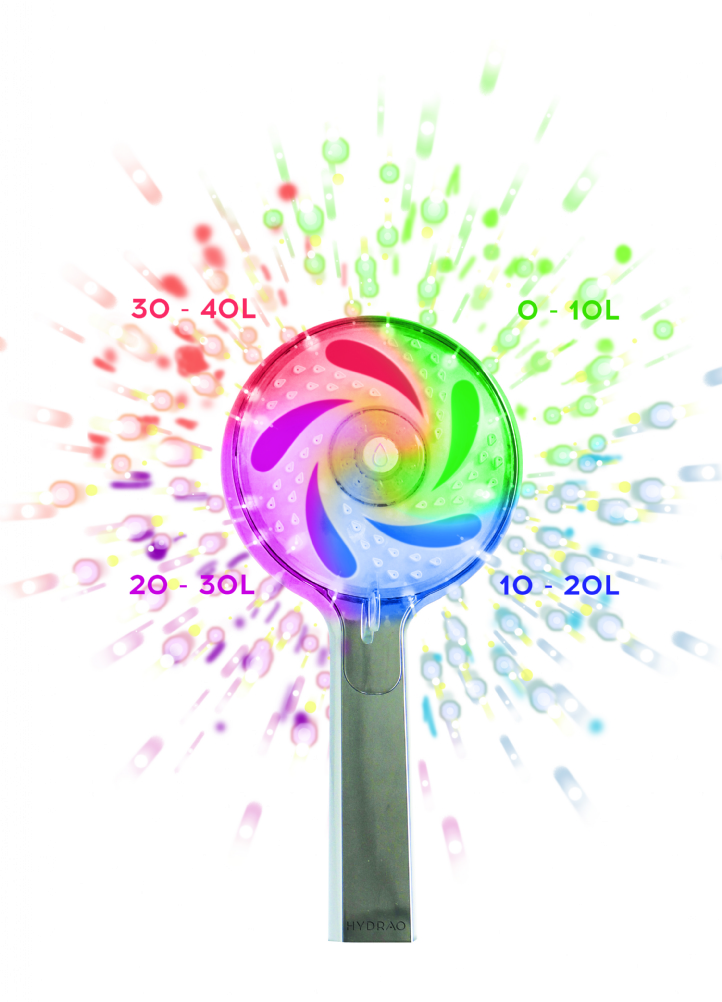 Aloe (HYDRAO)
France-based HYDRAO launched its Origin shower head in 2016, which measures water flow and lights up the colour of the spray with an integrated multicolor LED system to offer a real-time indication of the volume of water used during the shower.
Powered by the water flow, the Origin is Bluetooth-connected and links to the HYDRAO Smart Shower, which allows users to customise water consumption thresholds and colours as well as recording progress on how much water and energy has been saved, featuring historical records on up to 1,000 showers.
Since the Origin was launched, HYDRAO has unveiled the First shower head, which is resistant to limescale and comes with an excess flow valve, and the Aloe shower head, which is the most efficient yet with a maximum water flow of 6.6 litres per minute as well as offering three 'multi-jet' modes.
HYDRAO, which sells its products to all EU countries and the United States, has been working with United Utilities' Innovation Lab programme in recent months to maximise the benefits its products can offer.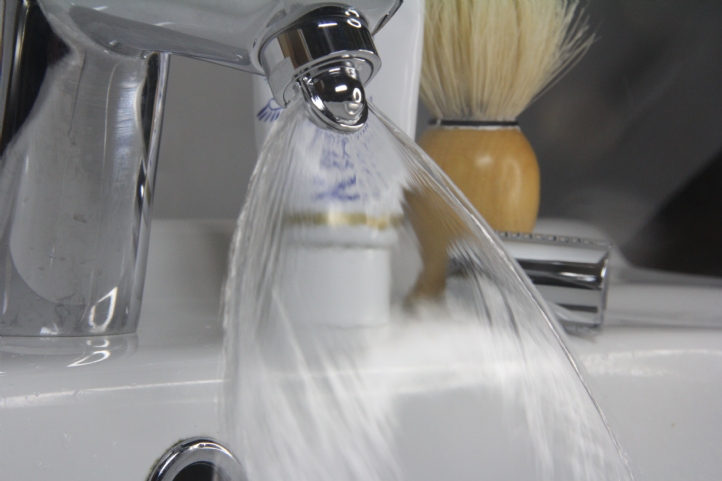 Waterblade Easy Chrome (Bamford)
The Waterblade can replace the nozzle on mixer taps that have an isolating valve, changing the flow to a paper-thin blade shape that drives significant reductions on consumption.
While a standard tap might use up to 20 litres per minute and those with an aerating nozzle fitted tend to use in excess of 5 litres, taps with the Waterblade nozzle use around 2.5 litres.
The idea emerged when Nigel Bamford was exploring ways to improve energy use within buildings as part of his MSc, and the concept was then developed at the University of Brighton using a grant from Innovate UK.
The original product won a Water Industry Award in 2016 for Most Innovative New Technology of the Year and it has since improved, evolving into the Waterblade Easy Chrome.
Introduced after two years of product development, it was created to improve performance, functionality and appearance and comes with a flow controller that sets the maximum flow at 2.7 litres per minute.
The flow controller means it is no longer necessary to set the maximum flow remotely, which had posed a small but increased risk at the point of installation.
Costing £10 for a single nozzle and designed to be easy to install, the product can be used in domestic properties, where the company predicts savings between £25 and £75 a year, as well as commercial premises – one office trial cited by the company saw a total reduction in water consumption across the building of 15 per cent.
"We now believe that the product has the necessary functionality to be very widely adopted," Bamford told WWT. "Early interest supports this belief."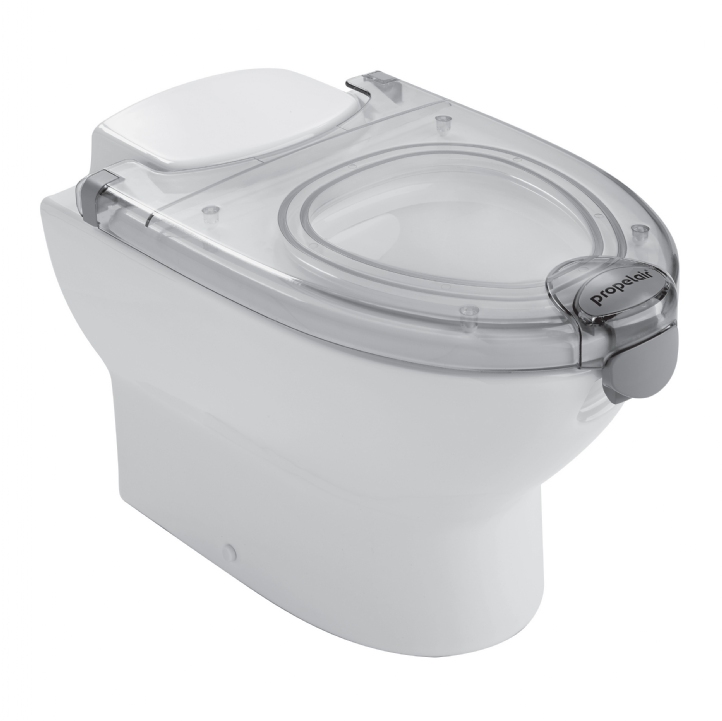 Propelair (Propelair Ltd)
Propelair is an attempt to reinvent the toilet, making use of a new type of technology that relies on displaced air and water for flushing. The result is a flush that uses just 1.5 litres, as opposed to the UK average of 9 litres.
The cistern contains two sections – one for air and one for water – while the toilet lid is used to create an airtight seal. When the toilet is flushed, water enters the pan to wash it, followed by air from a specially designed pump, which pushes out the contents of the pan. The toilet is then ready to be re-flushed in around 20 seconds.
Designed to be maintenance-free over a lifespan over around 20 years' normal use, Propelair – which is suitable for new developments or refurbishments but can also be retrofitted to existing drainage systems – requires a small electrical supply, which can be mains or battery.
Essex-based Propelair Ltd was founded in 2001, achieved full production status and WRAS certification in 2013 and is currently seeking UK distribution partners as it seeks to continue its expansion.
This article originally appeared in the January issue of WWT