Innovation leadership - we all need to do our bit
The water sector needs a catalyst to develop a successful innovation culture, writes Ian Small, AECOM's innovation champion for civil infrastructure (EMEA)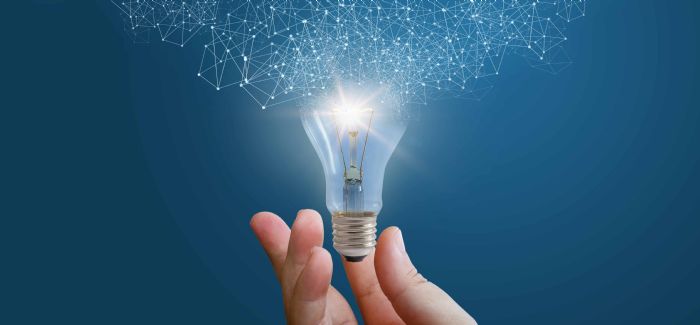 During recent WWT conference speeches, Ofwat leaders have talked about the importance of innovation to the future of the sector – and rightly so. To encourage this innovation, the regulator is expecting the water companies to take the lead, encouraging markets to form, and driving innovation through challenging price determinations and performance commitments.
This approach places most of the responsibility and risk onto the water companies and is in contrast to the innovation approach taken in some other regulated sectors.
Successful innovation in the water sector will come from building the right culture, which takes time, investment and continuous effort. We need a catalyst to support the development of this culture. We can look to other regulated sectors to see how this can be achieved – for example, the banking and energy regulators have introduced innovation programmes and sandboxes to improve the rate of change.
In 2004, Ofgem introduced a number of funding mechanisms to help promote R&D, drive innovation and develop new and existing technologies for the gas and electricity networks. The objective was to provide a financial catalyst for innovation within electricity and gas networks as we move towards a low-carbon economy.
The Low Carbon Networks Fund allowed up to £500 million for distribution network operator-sponsored projects to try out new technology, operating and commercial arrangements. The aim was to improve understanding of how to provide security of supply at value for money as Britain moves to a low-carbon economy.
The Network Innovation Competitions and Network Innovation Alliance are funding mechanisms for projects that demonstrate new technologies, with new operating and commercial arrangements. They encourage third-party engagement and partnerships in innovation, with customers, peers and technology and service providers.
AECOM has been involved in the Wave Hub, an Ofgem-funded innovation. Wave Hub is the world's largest and most technologically advanced site for the testing and development of wave energy devices. It allows developers the opportunity to test arrays of wave energy devices over several years in a realistic, fully monitored marine environment. AECOM completed the design, specification and project management of the high voltage systems upgrade.
The impact of the programme has been significant, both systemically and in terms of technological impact. As projects focused on better utilisation of infrastructure through the use of technology such as the Internet of Things (IoT) reach their end, the focus is shifting to better ways of operating. By reframing the relationships between licensed businesses, their peers and customers, they can significantly enhance flexibility through better use of infrastructure.
This has led to the introduction of a regulatory sandbox, Ofgem's innovation link, which has received significantly more enquiries than anticipated, many of which have been from unlicensed entities challenging the structural status quo of the industry. This is likely to be the next major area of innovation and can only happen because of the improved level of innovation across the industry.
We don't yet have this culture of innovation throughout the water sector, but there are hotspots of enthusiasm that we can draw on. To be truly innovative, the ideas and acceptance of reasonable risk need to be embedded within the whole organisation, not just an innovation team.
As we move towards a more data-driven water sector, with the expected IoT boom and ability to carry out complex analytics, a sandbox approach would allow new entrants to test their algorithms and systems more efficiently, which in turn should give water companies confidence in the results. As digital twins of our systems become more commonplace, the sandbox could become a virtual world that each water company could keep in the cloud and allow anyone to test and develop products and services.
For the water sector to be truly innovative, we all need to work together to build our innovation maturity levels. We have seen success in other sectors where the regulator created a safe space for innovation and companies, their supply chain and new entrants have equal access. Creating this environment in the water sector would enable the supply chain, including consultants such as AECOM, to bring cross-sector learning and knowledge and help make the UK water sector a continuing success in our digital future.
This article originally appeared in the July issue of WWT