Innovation could improve performance and transform water
The Environment Agency's 2019 environmental performance report highlights some of the complex challenges facing water companies in England but exciting developments in innovation could offer an effective route to meeting them, writes British Water chief executive Lila Thompson.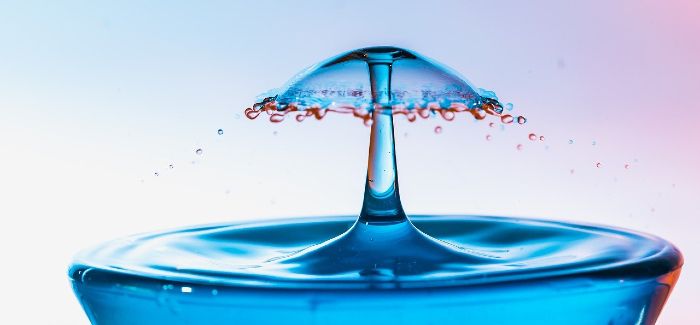 It is disappointing to see that the water sector in England has moved further away from the Environment Agency's performance expectations, with four out of nine companies now rated as poor or requiring improvement. The agency's 2019 environment performance report, published on 2 October 2020, shows the worst results since 2011 and it is now challenging companies to address areas where they are not meeting expectations.
This has added to the significant challenges already facing the sector - population growth, climate volatility, stretching regulatory targets, Brexit and the complications posed by Covid-19 are all forcing the pace on finding new ways of working. Adding to the pressure is closer customer and media scrutiny, increasingly high-profile environmental and water activism and the sector's own targets of reaching net-zero carbon emissions.
While it has long been recognised that the industry needs to find transformative solutions to address these challenges, the rate of adoption of new technology has historically been slow. British Water's 2020 water company performance survey revealed the rate of uptake of new technologies continues to cause frustration within the supply chain.
The recent publication of two innovation strategies – the UK 2050 Water Innovation Strategy, published in September and owned by 19 UK water and wastewater companies, and Ofwat's Innovation Funding and Competition: Decision on Design and Implementation, published in August - is a significant step forward. As the lead representative and business development organisation for the UK water industry supply chain, here at British Water, we are privileged to see exciting innovations from the supplier community as they emerge and gain traction.
These technologies and solutions offer an effective route to the industry meeting its challenges. Streamlining their development, trial and adoption is essential if we are to reshape operations, improve performance across key areas and regain public confidence in environmental performance.
The 2050 UK Water Innovation Strategy is a first for the industry and is a good starting point to bring the sector together to solve current and future problems. British Water was pleased to participate in the consultation process and agrees with the principles recognising the need for transformative innovation and open collaboration.
I was particularly pleased to see the profile given to the supply chain and recognition of the important role of SMEs and starts-ups. It is vital that the entire supply community comes together to deliver one of the initiative's core themes – enabling diverse future-ready people and partnership working. By creating spaces for open dialogue, companies can ensure they have access to as wide a talent pool as possible and reap the benefits accrued from having a workforce representative of the wider community.
British Water backs the initiative to have a virtually integrated Centre of Excellence to spearhead innovation, which aims to increase the visibility of project and funding opportunities. The need for the latter has been raised repeatedly on British Water's regular Better Together virtual conferences and we are keen to play a role in shaping this outcome.
British Water also welcomes Ofwat's latest innovation funding update and was again particularly pleased to see opportunities provided for suppliers and innovators of all sizes through the £2 million Innovation in Water Challenge. We will be monitoring this and the £40 million main competition closely.
These steps in both strategy and funding present a unique opportunity to capture new ideas, talent and technology, paving the way for the roll-out of new solutions over the next five years and beyond.
The wider vision is that these solutions can be exported to a thirsty global community, for example, India, where the national government is pushing forward with vast programmes to deliver drinking water and sanitation to every household and to restore the nation's rivers.
British Water has just signed a new Memorandum of Understanding (MoU) with the Centre for Ganga River Basin Management & Studies (cGanga) - a think-tank set up by the Indian Government's Ministry of Drinking Water & Sanitation (Jal Shakti) – along with the National Mission for Clean Ganga. Partnership working at home and internationally is critical for British Water and the supplier community and will help the UK take up a position as a global leader on water.
Find out more about British Water's support of innovation in water, including the work of its Innovation Focus Group, here
---
Innovation will be explored in more depth at Utility Week Live, running online from November 24-26.
To find out more and register for your FREE pass visit www.utilityweeklive.co.uk/UWLO