Innovation challenge paves way for permanent shift
There has never been a better time to work in water, as we approach the end of an extraordinary 12 months and embark on a new year in the 2020-2025 AMP7 investment cycle, says British Water chief executive Lila Thompson.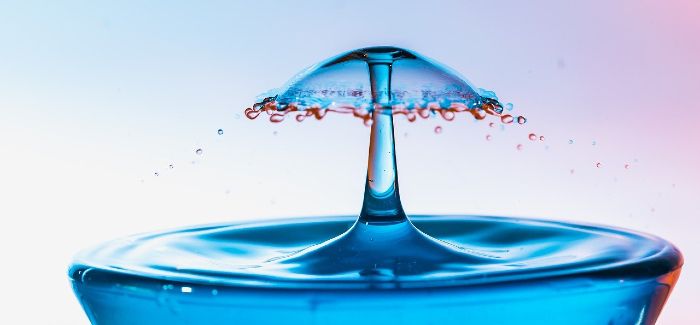 At the forefront of addressing climate change and at the heart of the post-Covid green recovery, the water sector is on a trajectory of a long-awaited technological transformation. Innovation is centre-stage and urgently required to address challenges like leakage and pollution and to meet the industry's net zero carbon target by 2030.
Paving the way for the roll-out of new solutions is the Innovation in Water Challenge (IWC), initiated by regulator Ofwat, and being run by Nesta Challenges with Isle Utilities and Arup. The first round, which launched on 18 January 2021 and closed to entries on 26 February 2021, was open to the 17 water only and water and wastewater companies, or new entrant water companies, in England and Wales, who could partner with any organisation from any sector to enter.
The judging panel, which I am honoured to be part of, now has the difficult job of reviewing the entries. The winners will receive part of a £2 million innovation fund and will be selected by April 2021.
The competition is the first in a series funded through Ofwat's Innovation Fund. These are a fantastic boost for the industry and should bring tangible benefits to water company customers, the environment and sector as a whole. I have a long-held belief that while multi-stakeholder conversations are critical starting points to water's progress, these must be followed up by initiatives with measurable and visible outcomes, if the sector is to move forward at the required pace and build customer trust.
I am also a firm believer in transformative partnerships and the benefits of closer, earlier and more inclusive utility-supplier collaboration. SMEs and start-ups regularly encounter difficulties in their attempts to engage with utilities due to historic procurement processes acting as barriers to bringing new partners on board.
British Water's 2020 water company performance survey revealed the rate of uptake of new technologies continues to cause frustration. This could mean ideas and opportunities are being missed and is why British Water is forming a new Sustainability Supply Chain Task Force to build more consistency in approach.
By strongly encouraging collaborative entries and putting measures in place to facilitate partnerships with organisations of all sizes, the IWC and subsequent competitions will open the door to new cross-sector relationships and will demonstrate fresh ways of identifying emerging technologies.
The competition is sure to result in some brilliant solutions that would not been explored through business-as-usual practices. I also hope it will prove to be a catalyst for a permanent cultural shift for the industry and its adoption of innovation.