Industry leader interview: Thames Water commercial director Dr Piers Clark
Thames Water is the utility that serves London and the surrounding regions. It is arguably the biggest water company in England and Wales although that's in terms of the number of customers served rather than the geography covered. In the wake of the Water Bill gaining Royal Assent, commercial director Dr Piers Clark considers what competition means for the sector.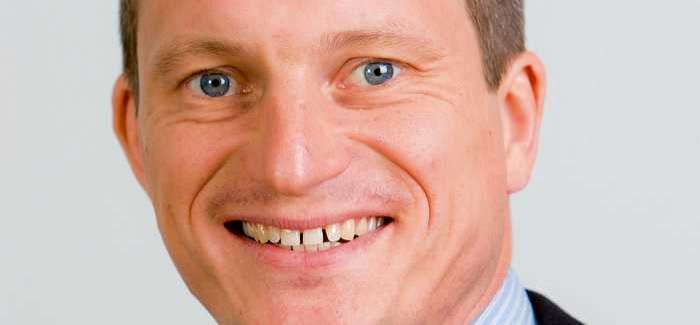 Dr Piers Clark: 'The challenge facing the sector is how to ensure that there is a level playing field for all entrants'
Path to the top
1991
North West Water
2002
Atkins - Managing Director
2005
Mouchel Regulated Industries - Managing Director
2010
Thames Water- Interim Asset Management Director
2011
Thames Water- Commercial Director
Q: What does the opening up of retail competition mean for the UK water industry?
It's worth remembering that the UK water sector has been openly competitive in the past. 120 years ago it was ultra competitive. If you lived in London in the 1880s/1890s you would have had a clear choice over your water supplier. Not only could you have changed suppliers but all sorts of nefarious practices went on. There are stories of competing companies banging holes in each other's pipes to cause disruption and to create a 'competitive edge'.  
The competitive market only stopped in 1898 when the industry was nationalised following a terrible drought which almost led to London running out of water.  Here we are, 120 years later, putting competition back into the water sector. This time, of course, we won't have quite the free-for-all that happened last time! 
Q: Does the incumbent company have an advantage?
I like to think that I have the advantage of seeing both sides of this challenge as I am both the incumbent in London, as part of Thames Water Utilities Limited (TWUL) and the new entrant outside of the Thames region, with Thames Water Commercial Services Ltd (TWCSL).
With my TWUL hat on I represent the major incumbent supplier to the business customers in London. I've got 250,000 business customers, spending about £400m annually on water. It is tempting to think of the incumbent businesses as big, fat, and lazy and not focused on customer needs. Nothing could be further from the truth. From what I have seen, every one of the incumbent water companies is working hard to prove to their customers the value they bring. Competition is, without a doubt, making all the water companies step up their services. 
With my TWCSL hat on I represent the new entrant water retailer, fighting to prove themselves in a new territory with new clients. Typically these companies are hungry, dynamic and arguably more fleet-of-foot than the more established, larger incumbents. 
Clearly there are pros and cons to being both an incumbent or a new entrant. The challenge facing the sector is how to ensure that there is a level playing field for all entrants. 
It's great to be a big incumbent because we've got the history, the expertise, the heritage, and the know-how. But we've also got practices and procedures that could slow us down if we don't open our minds. 
What is absolutely vital over the coming months is that we set up the competitive market properly. The market codes need to be robust and clear, they need to provide a stable and level playing field. Without this competition will flounder and I genuinely believe that no one in the sector wants to see this happen. It is in all of our best interests (customers, regulators, wholesalers, investors, incumbent retailers and the new entrants) to have a system that is fair, and that works effectively and efficiently.
I am delighted to see the industry working together (through Open Water for example) to ensure we put our heads together to ensure success. 
Q: Who's to sell the service?
We've got to have staff who are happy to be on the customer facing 'sales front-line'. These individuals need to be sensitive to customer needs and to the many different sectors that exist, and the specific challenges for these sectors. For example, the water management needs of a hospital have to be treated totally differently to the needs of, say, a brewery. Water is vital to both of them but clearly they've got different needs and priorities. 
Q:How different will the industry be?
The only way that we're going to engage with customers is coming up with propositions that are more compelling than what they've already seen. And you know what? As soon as something is proven to work everyone else will start copying it. Thus, to be successful over the long term, organisations will have to constantly strive to reach a little bit further, reach a little bit higher, do something a bit different, a bit better, than what they did last time. 
How fantastic is that going to be for the sector? I am delighted that this new environment is being created, it can only result in enhanced performance.  Success will come, I suspect, from those organisations that dare to be different. 
Q: Can we expect problems?
We can't get this wrong. We can't afford to let teething problems (like the challenges over market codes not being exactly right, or not having the right IT systems in place) stop us from supplying water to our customers.
You can't let a hospital suddenly lose its water supply because there's a bit of competition going on. We've got to keep calm and focused.  We've got to be resilient and pursue the end goal of supplying water to business customers with diligence and a clear aim. And we probably need to be just that little bit audacious.
Retailers of course have to be alive to the challenges but I think most of us already are. I think all of us are working out what it is we need to be offering our customers.
Customers are going to have all sorts of confusion, they're going to be approached by lots of different retailers and told lots of different stories. There will inevitably be some confusion and some mis-truths told.  And we, as an industry, have to provide shelter from the storm for our customers. 
Q: What does the opening up of retail competition mean for the UK water industry?
It's a time of change. And a time of change is a time of opportunity. And it should be very, very exciting.