Industry Leader: Mark Lane, Chairman, British Water
"You can live in a world without gold, diamonds and oil, but you cannot live without water." Mark Lane, Chairman, British Water.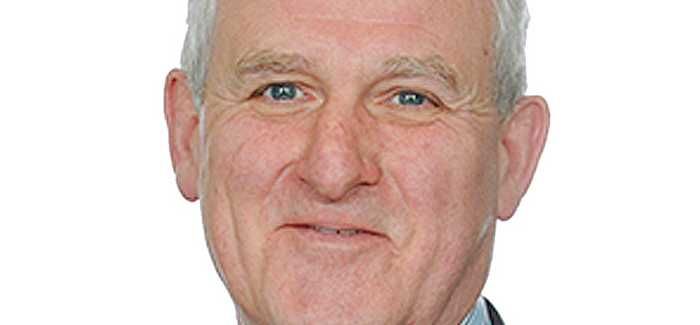 Mark Lane, Chairman, British Water
Path to the Top
2014
Chairman of British Water. Chairman of the UKTI Environment and Water Advisory Group. Mark also works as managing director of Mark Lane Water Consultancy Ltd, and is Chair of the Business and Economy Working Group of the UK Water Research and Innovation Partnership.Today, Mark also acts as a consultant to Pinsent Masons where he heads up its Water Sector Group. Mark is a Liveryman of the Worshipful Company of Water Conservators and is a Court Assistant to the Company.
1996-2013
Set up and ran Pinsent Masons' Water Group
1988
Became partner in Masons, which later became Pinsent Masons
1983-1986
Solicitor with Cameron Markby working in Bahrain, the UK and Hong Kong
1979-1982
Solicitor with Iliffe and Edwards working in Bahrain
Mark Lane is among the world's foremost thinkers on water and wastewater regulations, with disruptive, futuristic ideas about our most precious resource. Global risk from peak water, water scarcity, homegrown challenges and the UK's ageing water infrastructure occupy his mind today.
To fix these, Lane advocates not rushed overhauls, but assessment criteria. But today's science remains challenged, with no national or global metric to ease its use.
"In terms of UK water infrastructure, one of the key elements to look at is lifecycle assessment (LCA), across all the elements including pipes, pipework, pumping stations, you name it," he begins.
"Without benchmarks on this there's a lack of the hard evidence to tell us what we need to be doing. LCA science is developing all the time and for it to reach critical mass there may be a need for standardisation by way of some form of certification."
Whether this is national, international or at EU is level is harder to say. But regardless of LCA, much of the UK's water runs through lead or iron pipes and leaking, resource intensive engineering. By definition something that's underground is hard to fix, but for Lane that's no excuse for unsustainable inaction.
"We as a nation have experience in this area dating back to 1858, around the time modern sewerage development started in London. Now, with 150 years of knowledge we shouldn't dismiss our strengths."
Strengths there may be, but Lane knows worldwide water companies are struggling with the best ways to innovate. UK innovation has historically been slow. The secret to solving this will be in discovering and growing the right technology to effectively answer the call.
"The arguments for technological innovation are strong," he explains. "The internet of things can help with this race for innovation. Automated devices can read meters, and automatically transmit that via the net.
"That immediately saves time, jobs, carbon from transport to read meters, and money. Being adaptive and creative is the secret to how we can change ageing infrastructure in a way that also helps grow a green economy."
In this new world, self-powered useful devices, or SPUDS, come to the rescue. These increasingly nifty tools use solar power, specifically matched to their low energy needs.
Running from indoor light, tomorrow's meters might report by themselves, setting off net-based charging for water. Legions of vans and workers would be freed to take on other tasks.
Crucial too is a meaningful dialogue with SMEs. "The water utilities need to engage with them because these are the people with the ideas. There are lots of young firms with interesting tech." says Lane.
He points to numbers in a recent UKWRIP report he chaired; 'Tapping the Potential: a Fresh Vision for UK Water Technology.' There are, estimates the document, some 15,000 people working in the tech space with water, creating about £1.5bn per year.
The recommendations in the report say we should be looking to raise that towards 71,000 jobs by 2030, worth about £8.8 billion. That, says Lane, would shift us in this country from three to 10% of global market share.
"Overall, to 2050 there's about $8.6 trillion in tackling global water innovation," he smiles. "But you also have to fix the infrastructure we have, and juggling those two drivers is challenging. Nonetheless, we have the chance to sow the seedcorn for the future, for example with the removal of antibiotics from water."
According to the United Nations, around 700m people in 43 countries suffer today from water scarcity.
By 2025, 1.8bn people will be living in countries or regions with absolute water scarcity, and two-thirds of the world's population could be living under water stressed conditions.
With the existing climate change scenario, almost half the world's population will be living in areas of high water stress by 2030, including between 75m and 250m people in Africa. In addition, water scarcity in some arid and semi-arid places will displace between 24m and 700m people.
Water security is, says Lane, "frankly not looking that brilliant. You can live in a world without gold, diamonds and oil, but you cannot live without water. The simplicity of this argument can be missed at times."
With population growth to 2050, he points out that water features in some four of 10 factors established at Davos likely to destabilise the world. The food, water and energy nexus is vital and will become more so.
"The point is that of the 3% of non-saline water in the world, more than 80% is used for agricultural purposes," Lane points out. In China and India especially, the growing economies are causing dietary change and the meat-based diet shift has important water implications.
There is, he advises, something like 16,000 litres of water embedded in the production of one hamburger. "Plus embedded water in terms of energy needs globally; you can't make energy without water. The picture is not optimistic, in Yemen for example water may run out in ten years."
At that point the world may see displaced peoples, violence and conflict; the true fruits of over-population and climate change. "Solving all this is about new tech but it is also about efficiency. Wastewater is not a liability, it is an asset."
With this in mind, Lane would like to see a change in public attitudes towards drinking water that has been produced from treated wastewater - especially when one considers the phosphates in wastewater, which will one day run out. In places like Namibia and Singapore drinking water from wastewater is positively marketed, he says.
"The then Prime Minister of Singapore was shown drinking a bottle of New Water (water derived directly from wastewater) in order to demonstrate that it was safe to drink and to boost its popularity," he says.
Psychological barriers notwithstanding, using sewage sludge might have a role in creating low carbon emission coal, or as fertiliser. "I have drunk water from wastewater in Singapore and I am still standing," Lane muses. "There is a saying every glass of water in London has previously been through six other people."
More widely, he has strong feelings regarding ways we might be helping developing countries with water. One is through charity and the other is trade missions. But these must be accurately planned and implemented.
"You have to send the right trade missions, with the right people. They can show developing countries options of how we can help, and they can tick on the boxes saying we're interested in x,y and z solutions."
This is what Lane calls a "vertically-integrated trade mission". The words he chooses are representative of a man whose views focus on practical, scalable environmental solutions.
Ultimately, he is concerned about tomorrow. He wants measures that help innovators influence and mitigate the risks every one of us, reliant as we are on that lifegiving mix of hydrogen and oxygen, will face.
Mark Lane spoke with WWT in a personal capacity; his views are his own and not those of organisations he works with or for. He will be speaking at WWT's Water Industry Supplier Conference on November 26th. For more details click here.