Interview: Ian Plenderleith, CEO, Dee Valley Water
Dee Valley Water might be one of the smaller players in the water sector, but it has big plans for AMP6, as chief executive Ian Plenderleith explains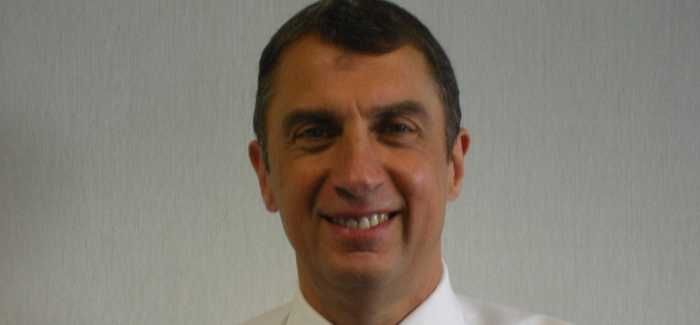 Ian Plenderleith took over as CEO of Dee Valley Water in August 2014
Path to the Top
1988
Ian Plenderleith starts his utilities career at Norweb, then the electricity supplier for the North West of England. He initially works in their contact centre before joining the finance department.
1995
Norweb is taken over by North West Water, creating United Utilities (UU).
1999
Attracted by the opportunity to work in UU's international business, Plenderleith moves to Argentina to work as a management accountant for a UU-owned electricity concession in Buenos Aires.
2002
After UU pulled out of Argentina following the country's financial crisis, he returns to the UK to work as financial controller in its metering and connections business.
2004
Plenderleith leaves for Estonia to become CFO of Tallinna Vesi (Tallinn Water), the country's leading water company, owned by UU.
2008
Becomes CEO of Tallinna Vesi.
2014
Returns to the UK to become CEO of Dee Valley Water in August 2014.
by James Brockett
As the supplier of water to 258,000 customers in north east Wales and north west England, Dee Valley Water is one of the smaller players in the sector.
But one could never accuse its chief executive Ian Plenderleith - who took over at the Wrexham-based utility in August last year - of having a small-minded outlook. Plenderleith's career has included roles in Argentina and Estonia, and has spanned electricity as well as water; his most recent position was CEO of Tallinna Vesi, Estonia's only privatised water company, which is owned by United Utilities.
Under his watch, Tallinna Vesi achieved the highest standards on water and wastewater quality and customer satisfaction in its history, and Plenderleith says that one of the biggest lessons he has learned about the sector over the years is the importance of customer service.
"Water businesses are political companies - outside of the UK, they are even more political - but one of your greatest defences in the political arena is customer service excellence," he tells WWT. "If your customers believe you are providing a high calibre service, it's surprising how you can limit the impact of politics on your business."
With this in mind, while he welcomes Ofwat's push for water companies to put customers and customer outcomes at the heart of their business, he adds that it is slightly disappointing that this needs to be said – all utilities, in his view, should put customers first as a matter of course.
He has set the company the target of being in the top three water companies in England & Wales for SIM scores for customer service by 2020 (last year the company was a middling 10th). The company's research has shown that its customers prefer being served by a small, local water provider, but being small has both advantages and disadvantages, as Plenderleith explains.
"The greatest advantage we have is agility. Almost all of our customers live within about 40 to 45 minutes of our main office, so we can easily reach them, so it's not a problem for us to make personal visits to our customers. That's certainly something that we'll be looking to take advantage of. The disadvantage we have is that because of our size, our fixed cost of serving customers is proportionately higher than everybody else's. For example, there are a lot of excellent customer service software packages that utility companies are using now - we also have to invest in some of those systems, but the fixed cost of doing that is greater for ourselves."
Manganese challenge
While Dee Valley is among the best in the industry on some measures, such as leakage, it has been held back by the high number of customer reports of discoloured water. These stem from the high level of manganese in its raw water sources – 74% of its water comes from the River Dee – and the inability of its treatment plants to deal with it. Over the last two AMP periods the company has addressed the issue by upgrading two of its treatment plants, Boughton and Llywyn Onn, while it has also engaged in a significant mains cleaning programme, using ice-pigging technology, to remove residual manganese in the network.
Only one facility, the aptly-named Legacy Water Treatment Plant, remains to be upgraded and this will be tackled in AMP6.
"Legacy is the last treatment facility that we have to improve to remove manganese through the treatment process, and we're now looking at a range of solutions to resolve this," says Plenderleith. "Ofwat have allowed us the best part of £50M of Capex, including £17M for the Legacy Treatment Plant, and it's now down to us to deliver that programme on behalf of our customers, as efficiently and sustainably as we possibly can."
With Dee Valley receiving over 97% of the Totex it asked for from Ofwat in PR14 – the only point of variance being over the cost of its embedded debt - Plenderleith says that the company could have few complaints about the price review process. Its average household customer bill will fall by 4% this year to £139. With the affordability of water high up the agenda of the Welsh Government, Dee Valley has agreed to introduce a social tariff by April next year, while it is one of the few water companies to offer a weekly payment plan.
Around 60% of its properties are metered, and the company says it will also make it a priority to identify customers – such as older people living alone in large houses – who could benefit from having a meter added, and offer them this. Dee Valley does not operate in a water-stressed area, so while the company is actively looking to educate customers about the use of water, a more rapid roll-out of metering is not high up the list of priorities at present.

Reducing supply interruptions
One of Dee Valley Water's most ambitious targets for AMP6 is to reduce the time lost to supply interruptions by 40%, which is what is needed for it to be upper quartile on this measure. Plenderleith says that there are several ways that the company will approach this challenge.
"If you are looking to reduce your interruptions to supply, you need to look all the way across the water distribution process," he says. "First of all there is the mains replacement programme – are we choosing the most appropriate mains that will have the greatest impact? Beyond that, is there anything we can do with predictive technology to help us understand where there is a likelihood of mains bursting before it occurs? These are things that we have to start looking into.
"Then it's about making the right choice – repair or replace – and ensuring that when you make a repair, you are not weakening the network and creating problems somewhere else. And finally, it's organising your works management systems well so once a burst occurs, your teams repair it in the quickest and most efficient way possible."
Plenderleith may now have put aside the international globetrotting of his past roles - he has a young family and wants to raise them in the UK - but his international career has certainly given him a sense of perspective and an appreciation of the strengths of the UK water industry. He is confident that he can replicate the success he achieved in Tallinn with Dee Valley Water, and sees proactive engagement with customers as a key element of strategy in the next five years.
"I'd like us to be seen as a valuable part of the Welsh water sector. We're already industry leading on some standards, so we have a platform to build from. The challenge now is to sit down with our customer challenge panel and really engage with them to ask what customers want, how customers want to be informed, and ensure that we start to deliver against those customer expectations. We all have to accept we are in a very privileged position as a monopoly, and with that privilege comes a great responsibility to deliver on behalf of customers. I would like to see Dee Valley Water engaging proactively with its customers, listening to what our customers would like us to deliver, and then delivering over and beyond that, so we are held up as an example not just to the rest of the sector but other utilities and the wider service sector as well."