Interview: Alan Sutherland, Water Industry Commission Scotland
"We're aiming to get to the point of being a fully resilient industry… that's about smarter spending rather than increased spending."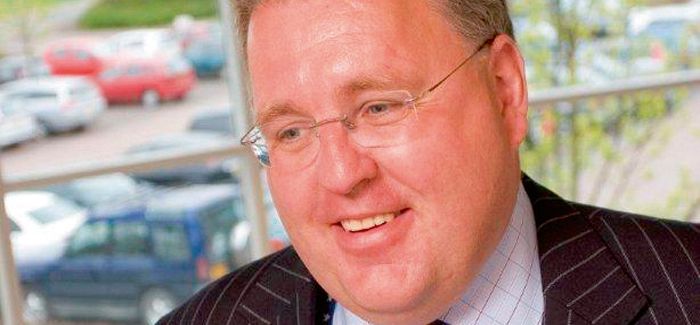 The recent No vote in Scotland's referendum on independence hasn't materially impacted the country's water industry, according to Alan Sutherland, the chief executive of its Water Industry Commission.
However, the regulatory role of his office could be incorporated into a single regulator for Scottish utilities as part of home rule or further devolution, he adds.
"The regulation of water and its operation as a business were already devolved. Scottish Water is a public body and that separates it philosophically and practically from the industry in England and Wales," he points out.
"The economic regulation is done separately as are the environmental regulation and regulation of regional authorities. From that standpoint, it's not clear that anything would really have changed [in the event of a Yes vote]," he argues.
The Scottish Government's white paper on the implications of an independent Scotland included the idea of merging water regulation with the regulation of other utilities including rail, airports and communications, aiming to create a single regulator. There has been some discussion about merging regulation in England as well – last year's paper We Deserve Better from former Conservative Shadow Business Minister John Penrose's paper made a similar argument – and Sutherland believes the idea is still alive north of the border.
"While there was not a Yes vote, the idea - as part of home rule or more devolution - is that there will be a combined regulator in Scotland for these different services," says Sutherland. "I suspect this is something that will feature in discussions about devolved powers, and it will have an impact on the Commission, and the industry in one way or another. Clearly we will work to make any transition as straightforward as we possibly could.
"I think the Government has been fairly clear that any new entity that is set up to become that regulator will want to draw on the experience that already exists here in Scotland – that's what they've said – so it isn't simply a situation of the Commission suddenly becoming the Utilities Commission or something," he says.
Cross-border co-operation
Will the No vote have any effect on cross-border working in the water industry once the UK retail market opens up to competition in 2017?
"No, I don't think it will," observes Sutherland. "Actually, it probably makes it easier in some ways in the sense that there is clarity that it would be a good thing for the experience we've had in Scotland to be shared with colleagues in England.
"That has always been there, and has been for the past five years or so. There's not really any question over whether we should be collaborating. Politically it may have been all a bit uncertain about how it was going to work.
"Certainly from a Scottish standpoint, I think the view of it has always been a bit like sharing the Pound. It's a question of basic pragmatism. If you have something small, it's better that it works jointly and effectively with something larger. The red line might be the country being treated as an equal as opposed to being told that you've got to change something because it's been decided [by Ofwat]."
As the country approaches the next spending review period, 2015 – 2021, it will focus on improving resilience and customer service, he says, as he explained in his talk at the Water Scotland conference organised by Water and Wastewater Treatment earlier this month.
"Investment in the industry will continue to run at historically high rates, and there will be a considerable focus on resilience and security of supply. We're aiming to invest to get us to the point of being a fully resilient industry, so if a pipe bursts, people remain supplied with water.
"That's about smarter spending rather than increased spending. In some cases we might change how we use land and water resources. It may involve freeing up money from catchment management and spending it on improving resilience.
Benchmarking customer service
Customer service will also be further improved, and taken to new levels, says Sutherland.
"Scottish Water talks about being the most valued and trusted business here. That would mean you'd have to do better than companies like John Lewis and Virgin, for example, so it would involve benchmarking against firms like that, rather than other utilities," he affirms.
His third observation on the review is that a regulatory first has been achieved with regard to the prices for households being set to increase by 1.6 per cent rather than being linked to inflation, and prices for businesses won't increase. "Customers told us they'd rather know now what the increase would be rather than wait to be informed of an inflation-linked figure," he adds.
Lastly, getting customers more involved in regulation makes sense because it's constructive, moves away from adversarial relationships and simplifies those between the regulator and the regulated company, while reducing costs and getting a good deal for customers, he claims.
Meeting the objectives set out in the review is all part of the challenge of Sutherland's job and it's what makes it interesting, he says, while adding that he didn't expect to be doing it for as long as he has.
A native of Glasgow, prior to taking up his current post in 2005 Sutherland had worked as the Water Industry Commissioner from 1999. With an MA and MBA from Pennsylvania University in the US, his career has also involved roles in banking, business and in management consultancy.
Graduating in 1984 with a Master's in Russian studies at St. Andrews University - which incorporated economics, history and philosophy, as well as the language - his career began at Lloyds Bank, before leading to roles at a small Scottish stockbroking firm, as an MD of a US business and then in management consultancy with Bain and Company.
Having notched up 15 busy years now at the Commission, his role began with the merging of local authorities in the lead-up to Scottish Water's establishment in 2002, while improving efficiency during that initial phase. There were also testing times in the four years that followed, throughout the opening up of the market within the competition framework and then leading up to and during this price review and the previous two that there have been since 2010, as the benefits of a decade's work, in efficiencies and service improvements have filtered through.
Navigating a way through those challenges has drawn particularly on his analytical training, practicality and professionalism, ability to compromise to get things done and an awareness of what makes people tick, specifically those who are on the boards of private corporations, he observes.
It's an approach that could be seen as required by the entire water industry, of course, in the context of climate change and its many consequences.
The aforementioned focus on resilience is a key priority of the review, and it will involve plenty of "what if" questions being addressed, he notes – perhaps, for example with better infrastructure being put in place to deal with leaks and incentives being put in place to better manage and reduce them.
Maximising the use of hydropower and other renewables such as solar to reduce CO2 emissions and running costs are already playing a part, as increasingly are larger business customers, particularly as they seek to enhance their own green credentials and reduce their water consumption to meet corporate social responsibility goals.
With matters like these to be dealt with in the years ahead, Sutherland's job is likely to remain interesting for some time yet.