Improvements should reduce water stress
A three-phase refurbishment project will bring multifaceted benefits for Sutton & East Surrey Water, says B&V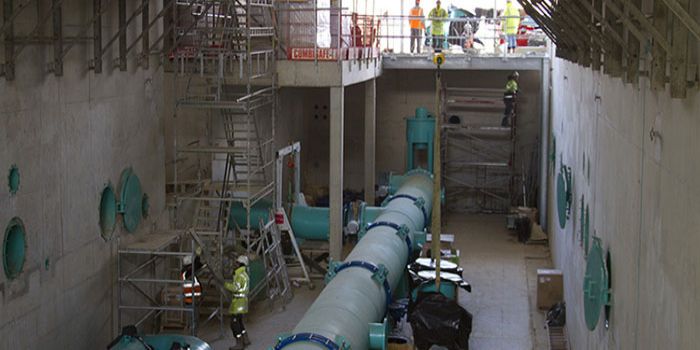 Engineering consultancy Black & Veatch (B&V) is undertaking a challenging refurbishment project at Sutton & East Surrey Water's (SESW) Bough Beech water treatment works (WTW). The major upgrade will increase capacity and ensure long-term security of supply for some of the utility's 650,000 domestic and commercial customers.
The bulk, 85%, of SESW's supply comes from ground water resources. The remaining 15% of raw water is abstracted from the River Eden and stored at Bough Beech Reservoir near Sevenoaks in Kent, prior to treatment at the WTW.
A three-phase programme of enhancements at Bough Beech will raise capacity to 70Ml/d. This will allow SESW to realise the full benefits of its abstraction licence. B&V is engaged as design and build contractor to deliver Phase 2, which raises capacity from 45 to 50Ml/d.
Phase 2 includes additional granular activated carbon filters; upgrade of trihalomethane removal plant and sludge handling plant; and new treated water pumps. The site's power supply is also being upgraded.
A combination of the constrained site and ground conditions has given rise to one of the project's most significant challenges. Virgin ground at Bough Beech is weald clay, stable when dry but challenging to work with when wet. The need to work within the boundaries of the existing works meant that some of the new structures were built upon made ground, often very close to the footings of existing structures.
Minimising the environmental impact of the project has remained a priority. Where possible existing structures have been repurposed or reused.
Reducing the demand for materials and the need to dispose excavated materials to landfill has reduced the project's overall carbon footprint.  Phase 2 is nearing completion; allowing SSEW to make better use of the winter flows abstracted from the Eden. In one of the UK's most water-stressed regions this enhanced resource will help support effective management of the supply/demand balance. nnn