What are the implications of the Environment Bill on the water industry?
After the pandemic forced a seven-month pause in debate, the Environment Bill has returned to Parliament, precipitating the most far-reaching changes to environmental governance in more than 30 years. Adler and Allan's Hugo Jenkins, head of water and ecology, and Matthew Humphreys, national account manager, discuss how a proactive approach to risk and remediation can ease the balance of breaking-point budgets and the provisions of the Bill for the water industry.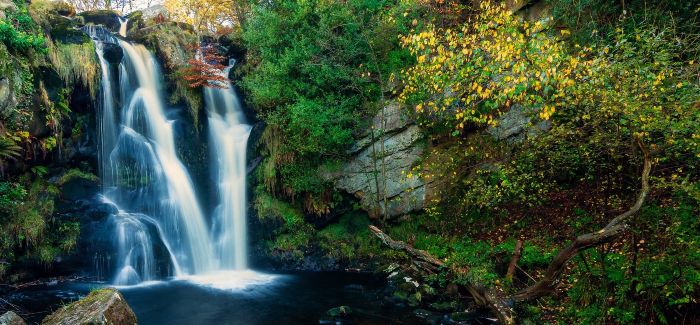 Expected to become law in late 2021, The landmark piece of legislation delivers on the UK's post-Brexit green growth strategy, supporting the government's commitment to achieve net-zero carbon emissions by 2050 and introducing ambitious, legally binding nature, water, air, and waste targets from 2022.
The legislation will create a new non-ministerial body and independent green watchdog – the Office for Environmental Protection (OEP). The OEP will advise on and enforce environmental law, report on performance against government targets, and offer the strategic oversight and governance currently provided by the EU.
The Bill's sweeping remit will bring both public and private institutions to task, enshrining in law policies and plans that drive measurable progress across air and water quality, biodiversity, resource efficiency, and waste management.
Within the water industry, new policies are expected to champion wholesale infrastructure upgrades – such as bund and drainage installation and enhanced maintenance across estates – to prevent pollution incidents and achieve environmental compliance. But with the Asset Management Plan (AMP) 7 driving increased spend, water companies could be treading a tense tightrope between environmental performance and improvement of assets. 
While specific targets for the water sector are still to be confirmed, Defra's Water Factsheet calls for more collaboration across the industry, listing top-level goals as flexible, transparent regulation and licensing of water and sewerage companies, reformed water abstraction processes, and more resilient water and wastewater services.  
A costly Catch-22
Without doubt, the Bill's aspirations of positive action and accountability are noble – and necessary to preserve the environment for future generations. But water companies will need support to implement an industry sea change that is challenging to budget for.
Faced with an ageing infrastructure and unprecedented network demand from a growing population and extensive nationwide housing development, the sector is already straining under the opposing pressures of service improvement and a save-at-all-costs commercial climate.
Meeting the demands of the Environment Bill, while still delivering for customers and shareholders, will require a fundamental shift in the water industry's approach to environmental risk. The positive news is that many providers are already halfway there, having aligned with specialist consultants to expertly respond to leakages, sewer flooding, and other ecological emergencies. These partnerships not only safeguard against threats to wildlife, water sources, and human health, but also reduce the hard-hitting financial penalties, operational downtime, and reputational damage linked to a serious pollution event.
To avoid incurring fines under the Bill's more stringent targets, however, it is now time to kickstart a more proactive plan of action – and a process of tactical prioritisation.
Specialist support for risk review and mitigation
The first step is an onsite, estate-wide audit by an environmental consultant. This in-depth investigation assesses baseline risk from both an ecological and a business perspective, exposing assets that pose the most immediate environmental dangers, and the highest probability of penalties under new laws – from containment failures to effluent pollution hazards. 
It's natural to assume the sector's oldest facilities will top the OEP's target list, but an experienced specialist will highlight less obvious considerations – such as threats to protected aquifers, SSSIs or drinking water sources – that could single out more serious risk points in a company's portfolio.
Having identified the most advantageous areas for improvement, a trusted partner will then design and implement a cost-conscious mitigation plan that reduces exposure under new legislation and puts providers on the path to full environmental compliance.
Countdown to compliance
Organisations who act now to intelligently improve assets – even within the strict constraints of AMP 7, pricing pressures, and limited investment and innovation budgets – could avoid almost certain sanctions when 'the most ambitious environmental programme of any country on earth' comes into force later next year. Working with an expert ensures a smart, systematic approach to spend and risk reduction, and that specialist support services – from ecological surveys and site maintenance to emergency pollution response – are instantly available when needed.
The key lesson for the water industry? Don't waste time. With a system of Significant Improvement Tests set to track achievements against short- and long-term objectives, the grace period to upgrade assets and curb environmental threats is critically short.
Pinpoint your most pressing risks, develop and action a practical mitigation programme, and begin now to build compliance under the Environment Bill's bold and purposeful plans.