How will water systems evolve to face the challenges of the future?
Laura Roberts, water innovation hub outreach and dissemination manager for the Department of Civil and Structural Engineering at the University of Sheffield, talks about the challenges faced by water companies and how they need to evolve to meet those challenges.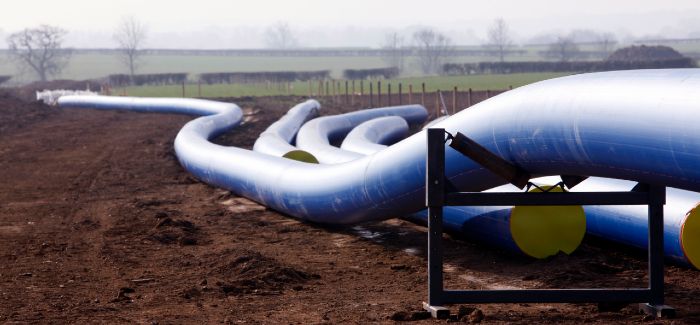 The provision of clean, safe drinking water is one of the most significant public health
achievements of the past century - and one of the foundation stones of a healthy society. In the developed world most people are able to take this service for granted and pay very little for it.
The UK water sector is facing unprecedented challenges. Water services are based on legacy infrastructure systems that are ageing and deteriorating; continuing with 'business as usual' very likely leads to unprecedented investment in order to be to be fit for the future.
Ever-growing population means that by 2050, 66% of the world's population will be living in urban areas, adding pressure on water networks and infrastructure. Groundwater is already the most extracted raw material in the world. Climate changes threatens to increase the negative effect on the availability and distribution of rainfall, snowmelt, river flows and groundwater.
"To tackle these challenges and ensure a sustainable water supply for all, the UK water sector is making a step change in the way in which it identifies, develops and applies innovation," says Joby Boxall, TWENTY65 principal investigator and technical director (University of Sheffield).
After five years of interdisciplinary research, the TWENTY65 consortium, believe no application of a single, traditional technology-based solutions alone will solve the grand challenges facing the UK water sector.  
Through their research, including extensive workshops involving participants from across the water sector, TWENTY65 has developed a roadmap to water innovation that considers local contexts and pressures. 
The key is to identify possible combinations of socio-technical solutions that combine in different ways, including working synergistically with existing infrastructure, to meet the pressures and expectations of different situations. 
Importantly, it has found that the greatest differentiator between different future scenarios is the extent of infrastructure decentralisation. 
"Our surprising finding is that no matter which driver is considered, be it energy, cost, or water scarcity, pathways to a sustainable water future need to consider delivery of different water qualities for different uses and the scale of that water service delivery', says Vanessa Speight, TWENTY65 managing director (University of Sheffield).
There are many ways in which the water sector could arrive at a partially or fully decentralised future for water services, including both top-down programmes like mandatory water reuse and bottom-up initiatives like community-led rainwater harvesting. 
In all cases, a suite of tailored solutions that combine multiple measures to suit specific circumstance and constraints will be the way to achieve flexible and adaptive water systems.
Disruptive innovations, when combined in a way to suit each distinct context, could deliver sustainable water solutions for all – from megacities to remote rural communities, to the rapidly developing parts of the world.
To make this future happen, stakeholders need to move out of traditional silos and collaborate to creatively co-produce knowledge and take action. The sector must work across disciplines and across all stages in the knowledge production process to develop and implement the complex socio-technical solutions needed to meet the challenges facing the UK water sector.
Collaboration is especially relevant now to develop a shared vision of how to meet the water grand challenges.
This topic will be discussed during TWENTY65's Annual Conference, which takes place between 15 and 18 March, online.