How to become 'water-wise'
Luke Matcham, consultant at Capgemini, looks at how incentives and penalties can be balanced to encourage water conservation and efficiency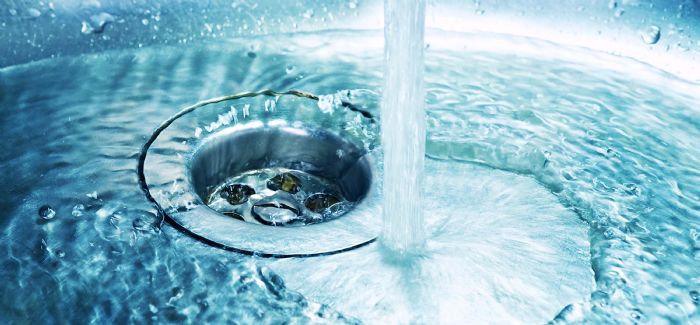 I recently read an article which suggested that London would be one of 11 cities most likely to run out of drinking water, with estimations of serious shortages by 2040.
As I sat at my desk in our London office, listening to thunder and watching the rain rolling down the window, the claim seemed ludicrous. To most people, the UK is synonymous with bad weather. Yet, when you pair this claim with the fact that over three billion litres (enough to fill 37,500,000 bathtubs) of water leaks from UK pipes every day, you can begin to see the underlying water issues this country is facing.
Some experts predict that supply problems may hit London as early as 2025, leaving little time to determine and implement appropriate solutions. UK water companies understand time is running out to counteract this issue and are attempting to implement new technology to tackle water leakage in their systems.
However, another area that needs to be tackled is the issue of customer demand – how can water companies change consumer behavior around water usage and integrate innovative schemes to educate their customers?
Incentives vs penalties
A key challenge water companies face is finding the best way to engage customers about their water usage, especially when factors such as cost may be relatively low in comparison to other household charges such as energy bills, rent, and council tax.
Many companies are trialling different initiatives to varying success, but one that is showing promise is offering rewards for customers who show 'water-wise' behaviour. The most common way we are seeing this concept implemented is through gamification. For example, Southern Water has recently looked at rewarding customers for reducing their water use, offering to donate up to £50,000 to local community schemes if water demand is reduced by 25 per cent, as part of their River Itchen Challenge.
Similarly, Greenredeem expanded its successful recycling reward scheme in several trial areas to educate and reward customers for water-efficient behaviour by developing new channels to engage with their audiences. Customers in each of the trial areas were given access to a customer portal that monitors their usage and rewards them with points for each litre of water saved. These points can be exchanged for discount vouchers, entries into prize draws, or even donated to charity.
The reward scheme helped to nearly double the recycling rates in the council areas in which they operate. It's interesting to consider how the concept of rewarding customers for behaviour changes could be applied more widely within the water industry by engaging customers through new channels. Mobile apps and online portals, for example, can present near-live usage monitoring alongside a wealth of educational content.
Alternatively, several authorities are now considering punitive measures to financially punish those who use excessive amounts of water, in an attempt to tackle customer demand. While most people in the UK are accustomed to warnings of hosepipe bans and associated fines in especially dry summers, countries across the globe, such as South Africa, have introduced measures to systematically fine the highest water consumers.
The cities of Cape Town and Ekurhuleni have both introduced their own variations of this concept. In Cape Town, punitive charges have been introduced for those using more than 50L per day and, in Ekurhuleni, businesses will be charged up to a 40 per cent penalty on top of their bill if they fail to decrease their annual average usage by 15 per cent.
Challenges to wider deployment
While the idea of rewards and punishments to increase customer engagement is great, local authorities and water companies are limited in their rollout of these schemes by their knowledge of the water usage within the network. This is just one of the areas where the deployment of widespread smart-meter networks and tackling leakage may act as catalysts to indirectly enable wider schemes.
A big hurdle for water companies worldwide is that they struggle to monitor individual water usage in large cities with high population densities, which are the most likely areas to have a water shortage.
Several cities' efforts to install smart meters have been hampered by lack of access to customer residences, and the issues associated with attempting to monitor individual usage within multiple occupancy residences, such as blocks of flats.
With the development of new smart meter technology, such as smaller portable meters, it will be possible to overcome many of these issues and the concept of educating and rewarding customers for water-efficient behavior may do much to overcome the negative public opinion surrounding the smart meters that are necessary to facilitate such schemes.
Personalisation is an unexplored opportunity
While reward schemes may seem to have lost their novelty within retail, they remain relatively unexplored in the utility sector and, if new technologies and communication channels are fully embraced, the water industry finds itself in a position to potentially engage with customers on a much more personal level than previously possible. This is particularly poignant when we consider that, for many customers, these companies remain largely invisible.
For the majority, the only time they interact with water companies is when they face an issue or wish to make a complaint. The opportunity to engage with customers by giving them visibility of their usage, as well as being able to personalise content and deliver messaging based on their individual habits, therefore provides an opportunity that should not be overlooked.
If meaningful facts and figures are used as subtle yet consistent reminders to reinforce schemes – either reward- or penalty-based – perhaps the next time someone finds themselves caught in the rain, their first thought won't be to question how the UK could possibly be facing shortages but to consider how their own personal use plays a role in country's wider water challenges.