Harnessing the power of algae to reduce phosphorous levels
Russell Bright, CEO of Industrial Phycology, talks about new technology which represents a breakthrough in phosphorous treatment.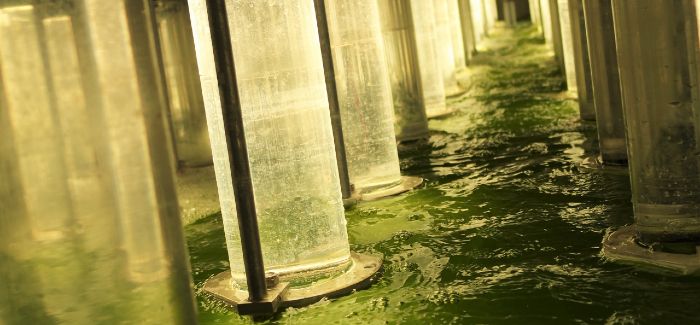 A few years ago while working on an effluent plant at a steel mill, I came across the original plans drawn up by the plant's designer in the early 1960s. Alongside the detailed drawings were handwritten notes in which the designer referred to the new law that had prompted its construction, and vented his frustration that the business could no longer simply pump raw effluent into the local stream.
Attitudes have changed dramatically over the past 50-odd years and the water industry has made huge strides in cleaning up our rivers and seas. Indeed, it seems laughable now that anyone would question the need to control pollution.
However the facts show that we still have some way to go. Only 14% of UK rivers are defined as "good", and the UK is in 25th place out of 30 European countries for quality of coastal waters. With growing awareness of environmental issues and ever higher public expectations, pressure will continue to mount and the water industry will need to meet ever higher standards.
The EU Water Framework Directive is the latest challenge and will impose a ten-fold reduction in phosphorous levels, from 2 mg/l to 0.2mg/l. Ofwat has agreed to the installation of 963 phosphorus treatment schemes in the next five years to meet the new levels – equivalent to billions of pounds of investment and another big step forwards on our journey of continual improvement.
However, many plants will not be able to achieve the new levels with existing technology, which involves dosing effluent with metal salts such as ferric sulphide and filtering out the resultant sludge. This technology has no track record in achieving levels as low as 0.2mg/l., and therefore comes with all the risks of a new technology.
It also relies on chemicals whose price is already increasing and the additional demand from another 963 plants would accelerate this dramatically. And it is not suitable for small rural works, whose operators typically visit only once a fortnight and of which there are 7,000 in England and Wales alone.
While algae have been considered as a possible solution, until now they have been ruled out for two reasons. The first is the problem of light penetration - put algae in a raceway and the sunlight only penetrates the first few inches, so the rest remains untreated. Spreading it out to a pond a few inches deep would require an area the size of a football pitch, which is impractical for a small works.
Cost cutting
There have been attempts to get round this by using a biofence – glass tubes, with the algae on the inside, and light on the outside – but the length and hence the volume of the biofence has proved too small for practical use. The second problem is the rate of uptake, as algae can take days to absorb meaningful amounts of phosphorous.
At Industrial Phycology (I-Phyc) we have found the solution to both problems. Our approach is based on work by a team of scientists led by Dr Dan Murray, an algae expert and former University of Bath academic, and uses lighting rods to penetrate the depth of the mix, which improves its effectiveness and drastically reduces the size of tank required. Our patented photobioreactor looks somewhat like an SBR or AS plant but with light rods inserted into the algal broth and we have discovered a way to reduce residence times to six hours.
After eight years of R&D, and with the help of £3.5m in government grants and £1.2m in investment, the technology has been successfully demonstrated down to <0.02mg/l at full scale at Wessex Water's Weston-super-Mare sewage works.
This has shown a totex 30% below the old technology, an opex saving of 50% because there are no chemicals to purchase or sludge to dispose of, and a carbon footprint reduction of 50% because it fixes carbon in the bodies of the algae.
The roll-out is now well under way,. While Wessex Water is hosting the full scale demonstrator, South West Water has agreed to purchase a system for Broadwindsor on the River Axe, and Severn Trent is in the process of ordering its first units.  This aligns very well with the wish of Ofwat for water companies to be more innovative in this AMP cycle.  
Of course there is still the galling problem that much of the phosphorous in rivers is direct run-off from fertilisers on farmers' fields – but algal technology can help here too.  The biomass it produces could be used to replace such fertilisers and offers a number of advantages – it is produced naturally, rather than by a chemical process with a carbon footprint, and the phosphorous content is fixed in the algae and runs off less to the rivers, and the form it takes is more readily available to the crops, so farmers can use less of it.   
While there is no current requirement to remove pharmaceuticals from wastewater, this could be one of the next targets for regulators, and the technology has been show to be able to do this too..
Currently we know of no other algal technology with the same capabilities and believe it could have global potential. Harnessing the natural power of algae offers a cost-effective, chemical-free solution that could help clean up rivers and coasts worldwide.