Getting to the bottom of the infiltration challenge
The infiltration of groundwater into sewers and other infrastructure presents a major burden for water and sewerage companies. An innovation centre formed last year between two leading universities and consultants Atkins is aiming to help the industry get to grips with an issue which has long remained beneath the surface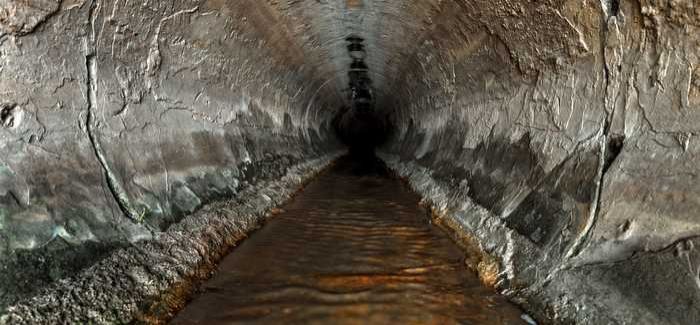 by Dr Ana Mijic, Lecturer in Urban Water Management, Imperial College London and Adam Cambridge, Technical Authority, Urban Stormwater Management, Atkins
The Groundwater Infiltration Centre for Research and Innovation was formed in 2015 as a partnership between Atkins, the University of Birmingham, Imperial College London, and the British Geological Survey, to tackle the economic and environmental impacts of groundwater infiltration on our urban infrastructure.
Infiltration into sewer networks is a growing issue for sewerage undertakers causing economic and environmental problems across urban infrastructure in the UK. Infiltration is estimated to account for 40% of flow in the network on average, which reduces sewer capacity, damages infrastructure, poses a serious challenge for operations, and deteriorates the quality of the receiving waters and ecosystem services through increased spills. This is an area where a cost efficiency can surely be made.
The research and innovation (R&I) partnership, which draws together a range of academics and technical professionals, has signed a five-year research programme agreement, and the R&I programme is now firmly underway. Our first key milestone was holding the stakeholders' workshop in November last year which was attended by over 50 representatives from across the industry including water companies, local authorities, the Environment Agency, and Transport for London. This provided an invaluable input to define the Centre's ambitious aims, which include:
● Improving the scientific understanding of groundwater infiltration into sewers;
● Advancing methods for detecting and monitoring groundwater infiltration processes;
● Developing predictive techniques for groundwater infiltration processes that are transferrable to industry;
● Improving the understanding of groundwater infiltration impacts;

● Developing and/or refining procedures for assessing the economic impact of groundwater infiltration;
● Developing techniques to better visualise groundwater infiltration processes.
Further workshops with the various stakeholders will take place over the next 12 months.
What's the problem with groundwater infiltration?
The Centre for Research and Innovation will seek to full understand groundwater infiltration – it's a problem which is poorly understood, and one which we can't underestimate the importance of tackling. It is particularly important as water companies and Lead Local Flood Authorities (LLFA) are seeking to optimise the drainage networks as far as possible in order to produce cost savings and reductions in risk to customers.
Only 60% of water in the sewers can be moved through the network. There are many reasons for this: for example, sewers can deteriorate and erode. Gravitational forces also play a role, with the design of the sewers working in sync with gravity. Whilst this is an inexpensive process, it can mean that infiltration can end up in the lower end of sewers, making it harder to access. This issue is believed to cost the water industry millions of pounds every year. In 2013/14 three water companies in the UK spent an additional £80 million in responding to the impacts of infiltration.
It is also worth noting that as the AMP cycle has focused on capital expenditure, more money has been targeted towards building new schemes to protect against flood risk, rather than towards the optimisation of existing assets. As a result, the understanding and assessment of sewer-groundwater interaction has fallen behind. It's fair to say that the UK is quite behind in its understanding of the problem compared to other countries.
Totex optimisation of sewers
As total expenditure is now a primary focus for this AMP cycle, optimisation of existing infrastructure is a much stronger financial driver for water companies. We also can't ignore the flooding of winter 2013-14, which has highlighted the need to better understand how our towns and cities interact with groundwater systems.
During a period when cost savings for companies are crucial, it is essential for water companies and LLFAs to manage and optimise the drainage networks they undertake as much as possible. This can not only bring cost savings but reductions in risk to customers as well.
The problem of groundwater infiltration extends beyond the water industry. It is widely known to be problematic for the tunneling sector, for example, Transport for London. As such, they attended the first workshop held by the Centre. This is also an area of work that the Centre intends to move into researching.

Is it just infrastructure that groundwater infiltration may have an impact on?
Groundwater infiltration into the surrounding soil, geology and infrastructure fill could be just as problematic as infiltration into infrastructure, because it can cause land instability; we are all too aware of the catastrophic consequences that this can have. This is another area that the Centre will be considering, alongside the improvements to the design of infrastructure and wider policy changes.
Whilst sustainable urban drainage systems are now widely recognised as the future for urban water management, the impacts of their development on groundwater infiltration are poorly understood. This, combined with changes to our climate, means that we really need to get to grips with the impact of groundwater infiltration, before going too far down a route of employing sustainable drainage methods. Some methods which are widely acknowledged to be beneficial actually may not be, if the potential impacts of groundwater infiltration are borne in mind.
One area that we haven't touched on is 'smart' and 'big data' analytics. The recent development in this field has the potential to transform policy, processes and management for the benefit of the water and environment, providing that the data is available. Groundwater infiltration is not only a poorly understood process, but also has limited data sets available. Unfortunately until there is a significant change in this, groundwater infiltration is an area that is not likely to be transformed by digital technology in the same way that other areas of engineering are.
With all the above in mind, it couldn't be better timed for the R&I into sewer-groundwater interactions to gain momentum. It's also an interesting dynamic for those working in academia as they are being brought closer to the issues that are facing the industry, and are now part of the team that solves the problem rather than just highlighting the issue.