Getting to Grips With... Hydrothermal Oxidation
A new process which has recently attracted €1m in EU funding could provide a sustainable solution for sludge treatment and energy generation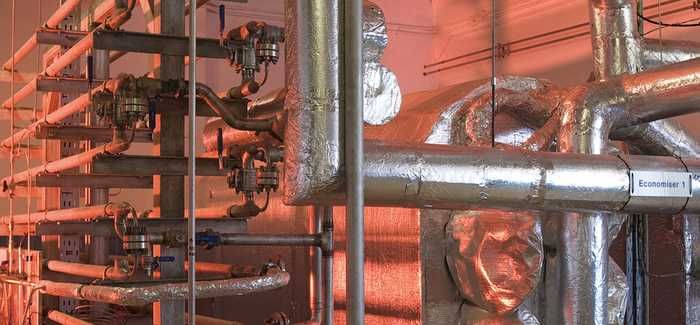 by John O'Regan, Chief Executive, SCFI
Wet waste disposal has long been a contentious issue the world over. As the race to find a safe, sustainable and secure solution gathers momentum, Irish environmental firm SCFI is part of a groundbreaking new EU project - Eco-Innovation - that is leading the way. The company has been awarded just under €1m in funding to develop commercial opportunities for its sustainable wet waste treatment technology, AquaCritox. Using a process of hydrothermal oxidation (HTO), AquaCritox not only destroys organic waste safely, it also simultaneously generates renewable energy whilst recovering valuable by-products.
What is hydrothermal oxidation (HTO) and how does it work?
HTO is a method of wet waste treatment that uses high temperature and pressure to provide a single-step, sustainable solution for the disposal of a variety of industrial, municipal and sewage sludges.
The combination of pressure and temperature causes water to enter a state where it behaves neither as a liquid, nor a gas. In this state, water becomes a universal solvent for organic materials (even those normally insoluble in water). By adding an oxygen supply, the process converts the organic materials present in the waste stream into inert by-products (CO2, nitrogen and clean water). The reaction also generates thermal energy that can be harnessed to produce renewable heat/power.
What are its potential applications in sludge and wastewater treatment?
HTO is especially suitable for the treatment of sewage and drinking water sludges, as well as industrial and municipal organic wet waste streams. It is a sustainable, economical alternative to current waste disposal practices – including land spreading, landfill and incineration.
As well as providing a solution for disposal (reducing waste volume by 97%) and allowing for renewable energy generation and resource recovery, HTO also removes contaminants – producing a treated effluent that is safe for disposal via sewers.
Harnessing the HTO process, AquaCritox can be installed as a standalone, on-site, single-step solution for wastewater treatment plants (WWTPs), or can be combined with an existing anaerobic digestion system (where it is used to recover low-grade energy present in the digestate).
What are its advantages over the alternatives?
Using the HTO process to reduce the volume of wet waste (and to produce a safe effluent with no hazardous by-products) totally eliminates the need for disposal via land application or landfill. These methods are facing increasing social and legislative opposition due to the perceived potential for land contamination, as well as changes in landfill acceptance criteria to reduce methane formation. These issues – along with the ever-increasing costs associated with disposal – are completely mitigated by HTO.
HTO delivers a destruction rate equal to that of incineration and much greater than that of conventional wet air oxidation, in one single, straightforward step – without the need for pre-treatment, expensive dewatering/drying or gas cleaning. The small quantity of inert residue remaining after treatment can be further processed to recover valuable materials, such as phosphorus.
As a net energy producer, AquaCritox has a positive impact on a WWTP's carbon footprint – and because it's a single-step, on-site treatment method, it also reduces truck movements between multiple treatment sites. Operating in a closed-loop process, issues surrounding odour and noise are avoided, and the route to disposal remains fully secure (as does the amount of energy that is generated). This gives WWTPs total control of the waste disposal process, as well as the costs involved.
How much commercial interest has there been in the process so far?
After almost 20 years of development, we're now seeing a surge of enquiries from across the waste treatment industry. There is strong interest from the oil and gas sector, where HTO can be used to safely dispose of spent caustic – a highly toxic waste produced during hydrocarbon processing.
We are also noticing a shift in attention to drinking water sludge treatment, where HTO has the potential to create a circular economy around coagulant recovery. At the moment, drinking water treatment plants are faced with heavy cost burdens to collect, transport and dispose of the sludge generated from the aluminium sulphate (alum) used as a coagulant in the treatment process (not to mention the loss of the alum itself). This also has significant ecological implications for WWTPs – so it makes both environmental and financial sense to recover and recycle the coagulant using HTO.
What is involved in the Eco-innovation project and what do you hope to achieve with it?
We are privileged that the EU has selected AquaCritox as a key project to support within the Eco-innovation programme. The project will see the design, manufacture and installation of a volume AquaCritox demonstrator in Cork, Ireland (with an operating capacity of 15,000 tonnes per annum). This unit will carry out comprehensive testing of municipal and industrial sludges. It will then be shipped to a facility in the Middle East, where it will carry out further trials on several types of waste, including oil and gas waste.
The aim of the project is to provide evidence of AquaCritox's significant financial and environmental benefits, and to clearly demonstrate its commercial feasibility – establishing a viable route to market for a range of applications.
Extensive low-volume testing has already shown the huge potential for the technology, and by providing medium-volume results, the Eco-innovation project is the next step in realising this potential. It will also position the EU as a worldwide leader when it comes to the application of HTO, helping it meet environmental targets and boost economic growth.
What are the next steps for the development of the technology?
The Eco-innovation project will help secure AquaCritox's position as a commercially viable option for wet waste generators, processors and handlers in Europe and beyond. We've already seen a lot of interest in the project and its progress, and as well as raising the commercial profile of HTO, the results will form the final part of the official vendor qualification process for a number of parties.
Beyond Eco-innovation, other ongoing projects across the globe are showcasing AquaCritox's capabilities internationally. Live trials at a working WWTP in Valencia, Spain will provide round-the-clock analysis of its treatment of sewage sludge, agri-food waste and industrial wet waste until 2016. The technology will also be used to generate energy from biosolids in the USA.
These initial projects will act as an important launch pad for a technology that has the potential to change way we treat wet waste on a global scale.