Front Line: Neil Lannon, Social Media Content Officer, Severn Trent
This month we meet Neil Lannon, one of Severn Trent's team responsible for communicating with customers via social media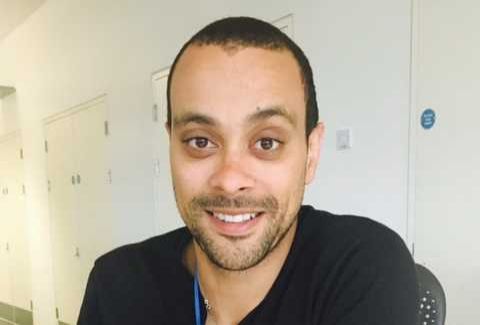 Neil Lannon, Social Media Content Officer, Severn Trent
In Context
- Severn Trent operates a 24/7 Twitter service, the only water company to do so. Its Twitter feed was started in 2009 and has 17,500 followers, sending a total of 26,100 tweets. It also has 1,800 likes from users of Facebook
- The team send around 200 tweets a month, updating the public on the company's work and answering questions from customers
- In total Severn Trent serves 8 million people, with 4.3 customer connections and 1.8 billion litres of drinking water supplied a day
- It has 46,000km of pipes, more than any other water company in England and Wales. It also has 91,000km of sewers and collects 32,000 litres of wastewater a second.
What's the main purpose of your job role?
To proactively engage with and educate our customers through social media. Severn Trent is the only water company to operate a 24/7 Twitter service and has recently moved onto Facebook as well. The team is relatively new and really reflects our desire to allow customers to interact with us in the way that suits them. That used to be the telephone, and that remains important, but we now offer customers webchat, email and social media options to make sure any customer who has any query can find a way to interact with us.
When did you start working in the water industry and what led you to your current job?
I've been working in the water industry for three years in a customer-facing role. With the prospect of the competitive market growing closer, and with the growth of customers choosing social media as their channel of choice, there was a clear need to showcase our brand and all the incredible work that goes on behind the scenes to get water to through the taps, and wastewater removed and treated.
Describe your typical working day.
The great thing about this job is that no two days are the same. The only constant is that the team are all working as hard as possible to answer customer queries and, as the days go by, we're getting more and more of those queries come in through Twitter. And they could be about anything – loss of supply is obviously a popular one but we have the odd person asking us some pretty random questions, but we'll always try and answer them. We had one the other day asking whether eagles and hawks can swim. Not exactly our area of expertise, but the customer got an answer!
What attributes do you need in your job role?
A passion for our customers and a belief in the company's goals.

What is the most rewarding part of your job?
The daily variety and challenges, and working with some of the most incredible people I know. The things that go on behind the scenes to make sure water gets through taps and also to support customers in the community is astonishing, and it's a privilege to work with our amazing teams.
And the worst (or most challenging) aspect?
The world of social media means that everybody gets to see what's happening in real-time. Major events can now be streamed live by anyone and everyone. The challenge is to stay ahead of the game while also keeping our customers fully informed about the things that really matter to them.
Which other person/people have had the most influence in shaping your career?
My leadership team have been an incredible inspiration to me. Their vision for the company and their belief in what we do has pushed me to be the best I can be.
When not at work, my ideal way to unwind is…
Swimming. I just can't get away from the water.