Front Line: Luke Petts, Metering Team Leader, Morrison Utility Services
In this month's Front Line feature we meet Luke Petts, who leads the team of meter installers on Thames Water's Smart Metering Programme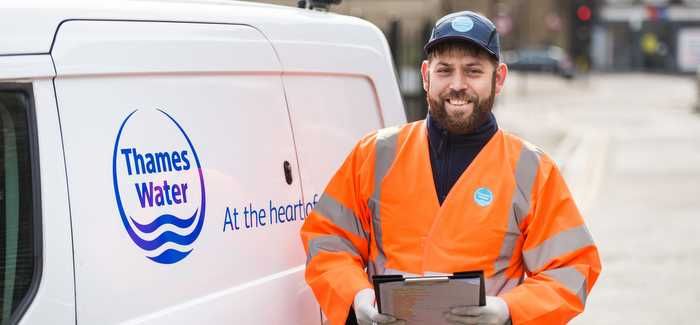 Luke Petts has personally installed 9,000 meters for Thames Water
In Context
- Luke Petts works for MGjv, a joint venture between Morrison Utility Services and Galliford Try which is installing smart meters on behalf of Thames Water.
- The joint venture has a field force of 400 people, supported by a dedicated call centre and works management system to plan and schedule the work.
- The team recently installed its 100,000th smart meter under the contract. As team leader, Luke Petts has personally installed 9,000 of them.
- Thames is aiming to have 440,000 meters installed by 2020, and to have metered 75 per cent of domestic customers by 2030.
What's the main purpose of your job role?
To ensure that I leave happy customers after their meter install. I also mentor and train all new meter installers on the Thames Water smart metering programme to ensure that all the guys work in a safe, compliant, and efficient manner.
When did you start working in the water industry and what led you to your current job?
I started my first job in 2011 on the Southern Water Metering Programme.
Describe your typical working day.
I leave home at 5am and head to the Thames Water yard in Dartford to pick up my work schedule for the day and get new meter stock. I will then head to site, which could be anywhere in London, and prepare for my day's work. Meter installs start at 8am, and I generally work through until 5pm. I also supervise other team members' installs and train new starters.
What attributes do you need to do your job well?
First and foremost, good customer service skills are absolutely essential as there are occasions when a customer isn't initially happy to have a meter installed. Strong people skills will inevitably come into play and 99% of the time, I manage to turn them around by explaining the benefits that the meter will bring. It's also really important to be highly organised and methodical.
What would you say is the most rewarding aspect of your job?
The performance related bonus! All joking aside, when I get praise from customers via 'Rant and Rave' (the Thames Water customer feedback system), it's really rewarding. This year, I received the award for completing the most installations at the annual Progressive Metering Team Awards, so it's nice to receive recognition for all the hard work. There were a number of guys who were close on my heels though, so it's definitely not just me who has achieved this milestone.
And what is the worst (or most challenging) aspect?
Disgruntled customers can be a challenge so strong people skills are a must as customer commendations and customer satisfaction (CSAT) scores are one of our team's key performance indicators. Torrential rain also makes the work slightly less appealing!
Which other person/people have had the most influence in shaping your career?
Andy McNamara who was my manager when I was working on Southern Water. He taught me the importance of organisation and motivation.
When not at work, my ideal way to unwind is…
Spending time with the kids, walking the dogs, generally just chilling out and watching films.