Front Line: Jane Mellor, Head of Operational Procurement, NI Water
In this month's Front Line feature we meet Jane Mellor, who heads the operational procurement team at Northern Ireland Water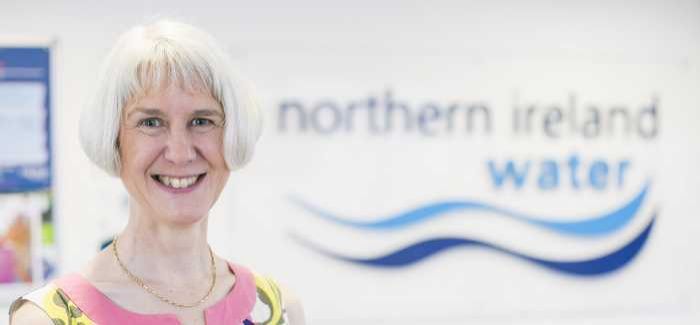 What's the main purpose of your job role?
I lead a talented team of procurement professionals in NI Water responsible for awarding contracts to run and maintain NI Water's treatment works and infrastructure as well as run the company's support functions. Operational Procurement delivered almost £1M cost reduction in 2015/16, contributing to NI Water's business plan targets.
When did you start working in the water industry and what led you to your current job?
I joined NI Water in 2009 having previously worked in consultancy and pharmaceuticals. I was looking for a senior procurement role based in Northern Ireland and was delighted to be successful.
Describe your typical working day.
Like many procurement professionals, I don't have a typical day and variety is one of the reasons I really enjoy working in procurement. I can be developing strategy, coaching staff, working on how to improve NI Water's procurement capability and capacity, resolving issues, interpreting legislation, developing policy, deciding when to buy electricity, reviewing tenders, providing advice, negotiating with suppliers, conducting audits, presenting to directors, meeting heads of procurement in other organisations, approving contract awards, reading about the economy and lots more, often all in the same week.
What is the most rewarding aspect of your job?
As well as the variety, I enjoy working with colleagues right across the business, getting an insight into many different aspects of NI Water. I enjoy benchmarking NI Water's procurement: recently we were one of the first organisations in Northern Ireland to transition to the revised ISO 9001 standard. I work with a fantastic team and get satisfaction from knowing that collectively we contribute to the day-to-day operation of one of Northern Ireland's largest companies.
And the worst (or most challenging) aspect?
NI Water is a government owned company and is subject to Northern Ireland public procurement policy. The most challenging aspect of my job is striking a balance between delivering value for money and cost reductions while complying with public procurement policy and the Utilities Contracts Regulations.
What attributes do you need to do your job well?
People skills and being resilient are probably the most important attributes as a lot of my job involves influencing or challenging others. I also need to be able to think strategically yet have an eye for detail, solve problems and enable others to do a great job.
Which other person/people have had the most influence in shaping your career?
I now work in procurement because of a chance conversation I had one day with a friend who worked in procurement and whose boss was looking for someone with transferable skills to join his team. Without that, my career would have been very different and I wouldn't be in my current job.
When not at work, my ideal way to unwind is… gardening, walking, yoga, doing crafts using fused glass, local history, volunteering for the National Trust and socialising with friends and family.
- Jane Mellor and the NI Water procurement team will have an exhibition stand at WWT's Water Northern Ireland conference in Belfast, 23rd February 2017. Details of how to attend at: events.wwtonline.co.uk/ni