Fracking offers new water business
Fracking in Britain is making the headlines at the moment as environmental protesters make their point. But, as Dean Stiles finds out, fracking could mean a growth business area for the water industry.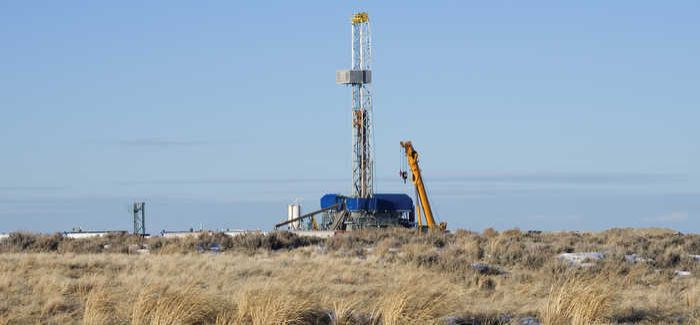 Water UK believes companies in the UK applying for fracking licences should compulsorily consult with water utilities
Fracking may have taken over from nuclear power as the focus for environmental protest but it has enormous potential for water industry contractors.
The fracking process is water intensive: to drill a well uses between 300,000 and 2.7Ml of water, based on US data. And it is sometimes necessary to frack the well several times thus increasing water consumption. Then the wastewater that returns to the surface has to be treated for disposal. All of which requires pumps, storage and treatment, and most of it on site.
In the UK, Cuadrilla is exploring for gas and all its sites, mostly in Lancashire, are temporary with the exception of one at Elswick, which has been extracting natural gas since 1993. All of Cuadrilla's water has, so far, been sourced from United Utilities (UU) and is from the mains supply.
Water is used in both the drilling and hydraulic fracturing phases. During Cuadrilla's operations at Preese Hall, 8,400m3 of water were used for the fracture treatments. Drilling at each site uses around 900m3, some of which is recycled water.
Dry spells
During exploration, most fracturing water is not recycled. However, during the production phase, it is more practical to recycle the water. "During dry spells and droughts, our supply would be restricted well before residents and farmers see any impact on their supplies," the company says.
Water companies are cautious about supply issues and none, other than UU, has had any significant contact with Cuadrilla. Yorkshire Water says it has not had any discussions with Cuadrilla, although there are possible sites in its area. "If we were approached, we would judge it on a case by case basis," a spokesman says.
"In terms of managing demand, should we get involved in any way, we would work with any developer and with the EA [Environment Agency] to manage any resource."
Northumbrian Water, likewise, would look to the EA as the key body to ensure that water supplies and river quality were protected from the perspective of safeguarding drinking water supplies.
"We would ensure that Northumbrian Water's interests, and those of our customers, were fully taken into account by the various approval bodies," a spokesman says.
"There are a number of steps any operator would have to achieve before being allowed to commence fracking operations. They would require landowner and planning permission as well as a Petroleum Exploration and Development Licence and a permit from the EA under the environmental permitting regime. Further consents from The Department of Energy and Climate Change are required for drilling operations and production. At this time we are unaware of any plans for any companies to carry out fracking in our service area."
Fracking licences
The UK water industry stresses that there are big differences between the experience of the US and what is likely to happen in Britain. The US has a different geology, different drilling methods and different regulations, says Water UK's Neil Dhot. "Here, Cuadrilla are talking to us and talking to the utilities in the areas where they are drilling. At the moment, we aren't saying there's a risk to it; we just need to understand if the risks are there or not. We are still at the exploratory stage of all of this."
Water UK believes the situation would improve if companies in the UK applying for fracking licences had to compulsorily consult with water utilities. It is not just the concerns about contamination of water supplies that worry the industry; it is the large amounts of water likely to be needed for the fracking process.
"Particularly in the South-east, where water is scarce, we are going to need to plan accordingly; we just need to know how much water we are going to need. At the moment, it is not quite clear," Dhot says.
In the US exploration and production companies are under pressure to reduce the amount of freshwater used in dry areas like Texas and to cut the high costs of transporting water to wells and later to underground disposal wells.
Oilfield service companies like Halliburton, Baker Hughes and FTS International, are treating water from fracked wells so that it can be used again. Smaller companies like Ecosphere Technologies have also deployed similar methods.
"It is a paradigm shift," says Walter Dale, strategic business manager of water solutions, Halliburton. Until recently, many companies considered recycling too expensive or were worried that using anything other than freshwater would reduce well output, he says.
FTS International says it is using up to 100% reclaimed water in some locations in Oklahoma and Texas, with results comparable to using fresh water.
US companies see huge potential business from fracking, however, the industry has a long way to go, with water recycling still in the development stage. "Fracking has simply added the ability for incumbents in the market to grow earnings further," says Simon Gottelier, a portfolio manager who oversees water investing for London-based Impax Asset Management.
Layne Christensen Co, a US provider of water management services, said it expects its new fracking-focused business to generate US$200M (nearly £130M) in revenue by 2017. It is completing development of its water recycling system this year.
If fracking can ride out the growing environmental protests, British companies could see similar new business.