Fostering a safety culture in the water industry
Having the right culture is often the key to achieving excellence in safety compliance and performance. Here, David Towlson of NEBOSH talks to Thames Water's chief health, safety & security Officer, Karl Simons, about his top tips for fostering a positive health & safety culture in the water industry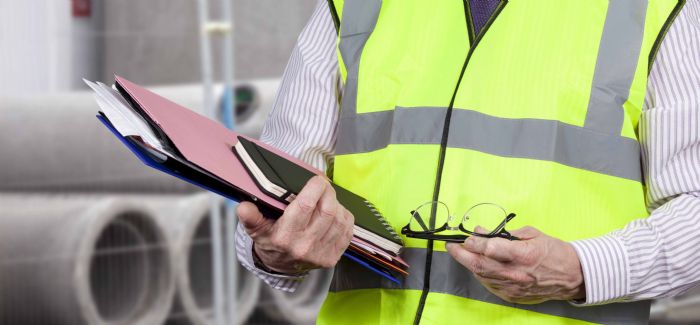 CASE STUDY: THAMES WATER
In 2013, Thames Water kickstarted an ambitious training programme with the aim of upskilling all of its managers in health and safety.
The thinking behind the programme was simple. Thames Water's chief executive at the time, Martin Baggs, wanted to embed a culture of safety and health across the entire organisation. To achieve this he believed all managers, as well as their executive team, needed to have a far greater level of knowledge and understanding to competently manage health and safety issues.
To achieve their goal, Thames Water turned to NEBOSH. Not only did the company specify the NEBOSH National General Certificate in Occupational Health and Safety as its desired management-level qualification, but it also applied to become accredited to deliver the NEBOSH course in-house.
The operations managing director for the company at the time led the way by being sat on the very first course, and as Carol Moore, Thames Water's health, safety and training manager explained, a flood of managers then applied to do follow suit.
"We began running courses every single month, with at least 12 people on each. Demand exceeded all expectations and we ended up doing around 18 courses in the first year, achieving an overall 94 per cent pass rate. Now, here we are five years later and more than 600 managers have been through the programme and I have to say it's made a huge difference."
Simons finished with a reminder of the whole point of this effort: "We are saving lives as a result of this change in approach to training and health and safety culture. It's that simple."
Beyond the moral imperative of protecting people from ill-health and injury, organisations face many external pressures that make optimum health and safety performance essential.
Fines for health and safety offences leading to fatalities are now linked to turnover – a move designed to ensure that those who fail to operate within the law face a "real economic impact". It is not only legal compliance that is pushing organisations towards better health and safety standards. Productivity rates, talent retention, competitive advantage and overall business performance can all benefit significantly from health and safety excellence.
While external pressures exert influence on organisations, real change can only come from within. Developing a positive health and safety culture is particularly important, because incidents will inevitably happen if attitudes, beliefs and perceptions around safety are poor.
At Thames Water, Karl Simons claims that "nothing short of a cultural revolution" has taken place there over the last five years, causing lost time injuries (LTIs) to fall by more than 80 per cent over the same period. Here, he shares his thoughts on four of the key elements that have driven this cultural change.
1 LEADERSHIP
Organisations tend to do whatever the leaders of organisations highlight as their key priorities. So for health and safety to be seen as important, it must be led from the very top of the organisation and promoted as a core value.
Simons explained: "To bring about cultural change in an organisation you have to start with leadership. Setting the right tone at board and executive level is paramount. We have a very proactive board and executive team and their understanding of health, safety and employee well-being has shifted enormously over the past five years since our organisational framework was altered; the health and safety lead was appointed directly to the chief executive. This move sent a very clear message that the role was as important as the finance director, the operations directors and any others in the business. The company has a clear vision and strategy around health and safety that has led to investment, waves of initiatives and high level Key Performance Indicators (KPIs).
"There has been a radical shift in attitude at Thames Water, from a point where health and safety was seen as a blocker to getting work done and overly bureaucratic to being an enabler of work and good for business. Through this shift in leadership approach, we have also seen greater senior management visibility and engagement with the workforce to help reinforce safety culture. In 2011 there were only 15 senior management visits, now this annual figure is more than 800."
2 COMPETENCE
"Organisations must have an active engagement strategy based around competence and education for all," said Simons. "Whether it is an employee, manager or senior manager, everybody needs to have the right level of education around health and safety."
For Thames Water, this has meant developing a training programme designed to bring all of its frontline managers up to a recognised level of knowledge and capability. Since 2013, more than 600 managers at Thames Water have taken and passed the NEBOSH National General Certificate in Occupational Health and Safety.
Simons told me this upskilling has had a "powerful impact" on culture and safety performance.
"We've seen a dramatic increase in people's willingness to challenge unsafe acts or conditions without fear of reprisal. So the blame culture has been altered to one of respect, which in turn has driven more openness and transparency across the company."
3 RISK VISUALISATION
Risks are often examined in isolation. For example, risk assessments may be carried out only with specific tasks, departments and locations in mind, without fully understanding the implications for broader areas of the business, such as strategy, brand reputation, compliance, governance and financial performance. Risk visualisation is an approach that looks at the bigger picture rather than simply building a risk register that lacks interconnectivity.
According to Simons, risk visualisation not only makes the management of health and safety more relevant across the entire organisation, but also supports decision-making around appropriate levels of investment in risk control.
He commented: "Put on the table the risks that you hold, with risk driving budget, not budget driving risk. By that I mean inspection is the catalyst for all investment and maintenance within an organisation, so to have good governance and oversight you need to have effective risk visualisation, so any large asset based organisation should have their statutory and Chrisp-based inspection programmes visible centrally for their organisations. 
"So understand your assets, understand your people, understand the risk areas and make sure those inspections are being undertaken. That will generate the actions out of the back-end, which will drive your investment programme."
4 SUPPLY CHAIN ENGAGEMENT
The water and wastewater industry employs a significant proportion of sub-contractors and suppliers. Inconsistency in attitude and beliefs around health, safety and well-being within the supply chain can be detrimental to both culture and performance.
Thames Water has recognised this by extending its engagement strategy to its supply chain partners. On a practical level, for example, this has meant that Thames Water, as a course provider, offers the NEBOSH General Certificate course to its contractors.
Simons said: "We have a capital framework alliance which includes many large contractor organisations, and we're delighted to have seen more and more of their representatives attending the course over the past few years.
"Supply chain is crucial to the success of your organisation. Don't alienate your supply chain, work in partnership with them because everything that is important to you must be important to your supply chain."
Around health and safety, make things visible and make things simple, so your supply chain can work alongside you and therefore protect people with the same vision that you have to protect them."
This article originally appeared in the December issue of WWT