Forward Thinking: The Utility of the Future
Through the Utility of the Future campaign, WWT and its sister brands have launched a major new project to establish a vision for 2050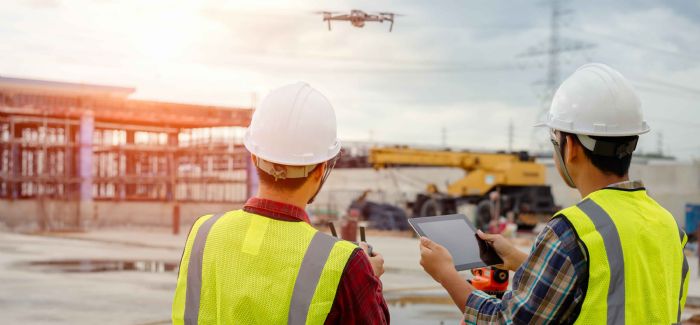 ADVISORY BOARD
Our expert advisory board will ensure we pose the right challenges to the status quo and the most thought-provoking 'what if?' scenarios. The board includes:
STEVE KAYE
CEO, UKWIR
Kaye was formerly head of innovation at Anglian Water, where he pioneered a new, collaborative approach to solutions development with innovative suppliers. He assumed his new role in 2018 with a strengthened mission to build collaborative industry solutions to shared challenges
PROFESSOR TONY CONWAY
Director, Conway Strategic Water Consulting
A former director at United Utilities, Conway is a seasoned engineering and operations leader with a passion for innovation. Among a range of other industry professions, he is now a visiting professor at Sheffield University, where he chairs the water innovation programme Twenty65
DR KEITH MACLEAN OBE
Director, Providence Policy
Following 20 years at SSE, MacLean has become a leading expert on energy and climate change policy with a particular interest in the challenge of decarbonising heat. He is chair of UK Energy Research Council and a member of the Northern Ireland Public Inquiry Team investigating the collapse of the Renewable Heat Incentive in 2016/17
PHILIP NEW
CEO, Energy Systems Catapult
Before his Catapult days, New worked at BP for over 30 years. In 2002, he began working in the cleantech sector, eventually becoming CEO of BP Alternative Energy. He is a commissioner and the global Energy Transitions Commission and a member of the Global Future Council on Energy at the World Economic Forum
DR JEFFREY HARDY
Senior research fellow, Grantham Institute, Imperial College London
Hardy is an ambitious proponent of change in the energy system. He spends his time exploring market transformation scenarios, innovative new business models and the role of consumers in the functioning of future energy systems. He is also a non-executive director of Public Power Solutions, a wholly owned company of Swindon Borough Council, specialising in renewable power and waste solutions
PETER JONES
Technical manager, Energy Research Partnership
With over 30 years' experience working with ABB and Scottish Power on electricity transmission, distribution and renewable energy projects, Jones is a committed believer in the power of technology to solve the big challenges facing utilities and society
JOHN SCOTT
Director, Chiltern Power
Scott is a widely respected voice on energy system transition challenges and a strong advocate for a 'whole-system' approach. He is a consultant and academic who holds positions with key industry change groups including the GB Smart Grid Forum and UKERC. He was formerly director of engineering at National Grid and technical director at Ofgem.
Further strategically important inclusions on our advisory board to be confirmed soon
By Robin Hackett
Now more than ever, water companies are under pressure to hit new heights. The industry faces huge tests from all angles, and meeting expectations will demand radical change.
Working alongside our sister brands Utility Week and Network, WWT is running a year-long Utility of the Future campaign as we look to find ways to tackle the big challenges facing water utilities and help them chart a course towards transformation.
Looking ahead to 2050, the campaign will work to rally water and energy companies around a collective view of the future that is both challenging and realistic. The year-long programme of articles, research insights and more will come to life at Utility Week Live 2020, where we will gather contributors and key sector influencers.
"I'm a big advocate of starting today with the end goal in mind," UKWIR chief executive Steve Kaye, a member of the Utility of the Future advisory board, says.
"Combined utilities, smart cities and all that kind of stuff always feels a bit far off in the future but, if we don't start thinking about it today, we might end up going down the wrong track."
The campaign will gravitate around five topics that are driving transformation across water, gas and electricity:
• Climate change
• Customers
• Regulation
• Technology
• Skills & workforce
While WWT's content will retain a strong focus on water, and examine industry-specific areas such as leakage and treatment, Utility Week will take a lead on topics that require cross-sector thinking, such as addressing skills gaps and leveraging key technology platforms.
Pin-pointing a key missed opportunity where this kind of future-thinking cross-sector alignment could have put water utilities in a better position today, Kaye picks out smart metering.
"We put all this IT infrastructure in for gas and electricity and all the water companies could have been plugged into that, but water companies are now looking at investing in their own communication systems," he says.
While recognising that competitive forces can be a barrier to open collaboration between water companies on some topics, WWT will leverage this campaign to maximise opportunities for coordinated and efficient innovation in the sector. By acting as an honest broker of information, we aim to bring different groups together and map out a joint road forward in as many areas as possible, working to create 'one voice' on the issues that matter most and where alignment is important in order for the industry to get the regulatory and policy decisions it needs.
In addition to addressing the big strategic issues, the campaign will also look in detail at the operational, technical and process innovations that could take us into the future, providing a showcase for some of the most intriguing new research and technological developments from universities, SMEs and utilities around the world.
We will be guided in the months to come by the knowledge and expertise of our cross-sector Utility of the Future advisory board as well as a separate group of water company innovation managers, but we want to take into account a truly diverse range of voices and ideas, and we'll be seeking your input in a variety of ways.
"If we can piece together this vision for The Utility of the Future, it'll help to align a lot of the things we're doing already," Kaye says. "Rather than treating it as a blank sheet of paper and trying to work out the destination, I think there's a lot of existing initiatives that will help us reach the ideal scenario."
INDUSTRY EXPERT VIEW: Professor Tony Conway, Conway Strategic Water Consulting
"The landscape surrounding the water utilities is changing dramatically. There are opportunities to embrace, from exploiting digital capability to accelerating innovation, and challenges to address, from fulfilling rising customer expectations to driving forward efficiency and creating a resilient future. We are in the midst of a period of profound change, and it is an exciting time. So how is our industry going to respond to the challenges and the opportunities? What are the key dilemmas to navigate and choices before us? What can we learn from other sectors? What will the water utility of the future look like, and what is the roadmap to get there?
"Collaboration is key to creating the picture of our sector's future, and WWT's Water Company of the Future campaign can help bring together the best of thinking from across our industry, shaping a vision, and stimulating new thinking. I am pleased to be a member of the campaign's advisory board, and look forward to 'what if' scenarios being explored, game-changing innovation and bold thinking being highlighted and curated value adding intelligence informing the future being assembled."