Football teams and water companies: Closer than you think
New season, new league, new challenges... Egremont Group's Owen Quinn and Alex Graham on the parallels between football and the water sector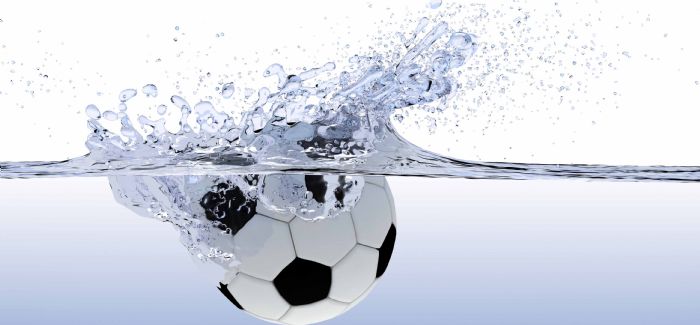 August 9 marks the start of the Premier League football season, with clubs up and down the country dusting off their boots and polishing the white boards in their training grounds ready to plot their strategy for the season.
Yet for those clubs relegated last season, it will feel like they have a mountain to climb as they face difficult decisions in their pursuit of promotion back up into the higher league.
What does this have to do with the water industry? PR19 saw an increase in scale of the new Outcome Delivery Incentives (ODIs), regular performance-related financial incentives and punishments that will be handed out over the period of an AMP.
The new ODIs will see those companies performing in the upper quartile receiving financial incentives while those not achieving this standard will be penalised. League tables and performance are in sharper focus than ever.
So what lessons can companies who will find themselves in the lower quartiles throughout the AMP learn from football teams who have had to face up to life in the lower leagues?
Time and time again we have seen that those football teams who have been relegated throw money they don't really have at the problem or make hasty judgements about the capability of their managers and players.
In a scramble to regain ground, strategic planning goes out of the window. Pressure from boards and shareholders cloud decision-making and the club can ultimately spiral into even deeper trouble. It is hard to think clearly when the price of failure is seemingly so high.
Yet clarity of thought is exactly what is needed. And this is the lesson that water companies need to learn when staring down the barrel of ODIs.
Trust the plan
For water companies hit with financial penalties by the ODI scheme early on in the AMP, the key to future success will be how the company reacts. Rather than a scrap-everything-and-start-again reaction, it would be sensible to have a plan in place should the worst happen.
Water companies have spent a lot of time planning for the AMP, and knee-jerk reactions during a crisis will not help. Football teams such as Burnley have made conscious efforts over the past few years to hold the course even when relegated. They did not rip up their long-term plans when relegated from the Premier League – they believed in their longer-term strategy and ultimately were able to get bounce back.  
If there is a blueprint for handling the punishments and a pre-agreed team that is ready to delve into the root causes within the company then chances of maintaining business as usual while fixing any issues will be much higher. This type of punitive measure can suck up a huge amount of management time, but working out in advance who is in charge and which normal duties can be reallocated will lessen the sense of panic.
Dig deep
Once a problem has been identified in a programme, most management teams start by addressing the obvious problem and visible symptoms; if action is required, we focus on what we can see first and foremost.
This is rarely the whole picture, however, and without understanding the root causes, underlying issues have a tendency of re-surfacing with greater consequences down the line.  
Now is the time for digging deep. ODIs mean that regular incidents will lead to regular financial punishments. Fix the problem and address the underlying causes head-on now and they are less likely to crop up again in future. By understanding the systemic causes of challenges and developing an effective plan, the management team are building a firmer foundation for success.
That is not to say it will all be plain sailing from here, unpicking a problem and devising a new long-term way of working will not be without its challenges. The team will need to hold the course, and their nerve, as the benefits may take time to show in the business. Not an easy task in difficult circumstances.
Build in resilience
Teams used to being recognised at the top of their game in a competitive industry will be rocked by the negative criticism. Building resilience into the team now and making everyone aware of the potential impact of the new regulatory environment will help stabilise the workforce in times of crisis. The last thing a company in trouble needs is its top talent being tempted away from the business by its rivals when they need them most.
Think of the top football managers: when the going gets tough, they take the blame on themselves rather than their players. Business culture takes time to establish and it is always easier to do in the good times. Do workers know they are valued? Do they have a voice? How often do the senior management team take time to recognise good work in the organisation? If a blame culture already exists recognise it and act to eradicate it. It will only get worse if a fine is handed out.
Focus on the outcome
The ODIs, like relegation for a football team, do not all have to be a disaster. They represent a chance to refocus the business and really understand what is working in the long term plan and what needs to change. Understanding and planning for the potential impact of the new regulatory regime in advance of any fine will ensure that companies have a better chance of success if they do have to deal with a fine.
Put a strong plan in place, understand who will execute it and reassure the workforce that they have the backing of the management in good times and bad. After all, no one wants to end up like Leeds United (and don't even get me started on VAR!).