Factory Thinking: Is it time for offsite build in the water industry?
Offsite manufacture of water assets in a factory environment is widely seen as a step to greater efficiency, especially if it is combined with product standardisation. So what's the key to making this business as usual in the sector?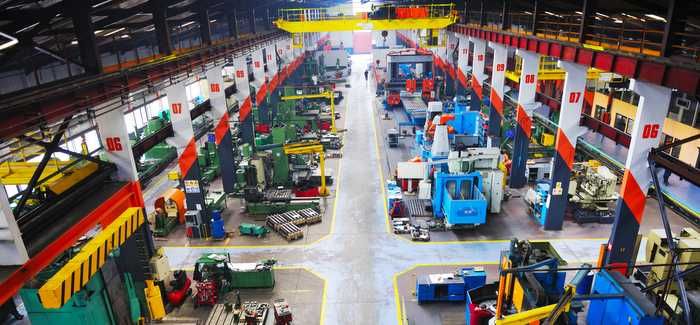 Viewpoints
"If we want to achieve the Construction 2025 targets and deliver more for less, we need to make offsite build and standardisation happen. Water companies need to embrace it, enable it and lead the wider supply chain by demanding it."  John Browne, DfMA lead, United Utilities
"We need to listen to feedback and understand what our operations colleagues and other stakeholders want from offsite build and standard products… to listen to people's experiences to make any changes or enhancements to the products we have." Sharon Hamilton, Specialist Services Manager, Scottish Water
"A standard product is by far the best way to capture best practice in the industry. Best practice is only best practice if it's repeated. If you've got factory thinking, offsite build and standardisation you've got a brilliant platform to develop that design going forward." Andy Culshaw, Preconstruction Director, Nomenca
by James Brockett
Offsite manufacture of water assets is a concept which makes intuitive sense. If an asset such as a pumping station or a treatment works can be designed in a modular way, such that it can be assembled in a factory environment and then transported to site where it is installed quickly, then the situation should be a win-win for everybody involved.
Projects should be cheaper and quicker, with a reduced chance of being affected by bad weather or site conditions. Construction contractors get to work in a safer, controlled indoor environment which is more conducive to doing their job correctly, while water customers and the public experience less disruption because of the much-reduced time spent on site by the project team. Moreover, if offsite construction can be developed along with designs and products that become standard in the industry, then not only can the whole process be conducted with maximum efficiency, but ongoing innovation can be facilitated as the supply chain understands and seeks to improve upon these standards.
That's the theory. However, while significant progress has been made by water companies and their contractors towards this approach, projects which are predominantly built offsite are still very much in the minority. So how can the industry make the most of this concept and embrace the best of factory thinking?
The first thing to note when talking about offsite build is that it is not all or nothing: there is a sliding scale in the extent to which factory construction is used, starting with relatively simple products and components and finishing with entire assets (e.g. a treatment works) at the top end. The more complex the item, the more difficult it is to prefabricate, but the more that these complex items can be standardised – with repeatable designs – then the greater the potential gains.
"By doing an offsite build in a factory environment, we can drive up to 20% out of the cost of that work just by the efficiency of producing it in a factory," says Andy Culshaw, Preconstruction Director at Nomenca. "But if we can produce a standard repeatable product, so that it's a standard package that is replicated time and time again, then in our view we can drive another 20% out of the cost. So in addition to the quality and safety benefits of offsite build, there is a real capital cost commercial benefit as well."
Nomenca currently has a catalogue of more than 200 items that can be made using what it calls its Skilled Assembly in a Factory Environment (SAFE) approach, and it assesses all of its projects to see whether there is potential to incorporate these modular factory elements. The only practical limitation is transport – the item needs to be small enough to be transported by road or to break down into parts which are transportable.
However, a more fundamental challenge is coming up with a design which is universal enough to satisfy the requirements of multiple projects and clients. There are success stories here - Nomenca makes a packaged UV plant which is supplied to three different water companies, for example – but each water company has its own standards and so for the most part, cross-industry standardised designs for more complex items remain elusive.
The membership organisation BuildOffsite contains a group of senior water industry professionals – the Water Hub - who are looking to change that. With involvement from most of the leading UK water companies and contractors, over the last three years it has been knowledge-sharing and working to overcome the barriers to offsite build, standardisation and Design for Manufacture and Assembly (DfMA) in the sector.
John Browne, DfMA lead at United Utilities and one of the founder members of the Water Hub, says that a key challenge is building a commonality of standards and specifications. "Sometimes, water projects become a little bit more parochial and locally focused than they actually need to be," says Browne. "That goes hand in glove with the variation in what should arguably be common standards across the companies. The way we've evolved as an industry is that as well as meeting British and European standards, we've built up sets of company specific local standards and harmonising these across the industry has so far proven a really difficult thing to do."
The industry should not take a "closed view" of which products need to be standardised, but rather should listen to the supply chain and water company operations teams about where standard products can add value; there will always need to be bespoke solutions too, adds Browne. Modularising solutions will require supply chain companies to collaborate, he adds. For example, delivering a fully offsite pumping station requires a pump supplier, a kiosk supplier, and a panel supplier to evolve their products so that they can be fitted together and assembled in an optimum fashion. This implies not only collaboration but co-ordination.
To help drive this in the water sector, Buildoffsite's Water Hub has put together a factory thinking 'roadmap' with work streams in six areas: each tackles a key challenge and will be collaboratively delivered with suppliers and contractors. The six streams are people and communications, information management, standard products, standard processes, supply chain collaboration, and efficiencies.
Sharon Hamilton, Specialist Services Manager at Scottish Water and also a member of the Water Hub, says that utilities need to be consistent in communicating the benefits of standard products and offsite build, while listening to feedback from delivery partners and suppliers.
Until the factory approach achieves a critical mass then it may be difficult to demonstrate clear cost benefits at the individual project level, but the benefits to the customer of offsite build should not be underestimated.
"We always need to keep the customer in the forefront of our minds," says Hamilton. "If there's a project which is going to take a year to deliver by using traditional methods but might only take six months to deliver if we use off-site manufacturing, we should be thinking about that, and how we can use standard products as much as possible to resolve service issues quickly and ensure we provide the best possible service."
Case Study: Offsite Build for Affinity Water pumping station
Taking a pioneering new approach to a borehole pumping station upgrade in Essex, Affinity Water minimised asset downtime and costs using a strategic offsite build programme.
The ambitious project combined virtual design technology with modular offsite manufacturing - shifting the mainstay of the construction work to a controlled factory environment.
The challenge
The borehole pumping station and water treatment works supplies 120,000 houses in Saffron Walden and surrounding villages via a nearby reservoir. Rated at 14Ml/day, water is disinfected using hypochlorite dosing and a contact tank then boosted to 9 bar into supply and to a remote reservoir.
To ensure the plant continued to operate at full capacity for the area, Affinity Water needed to replace existing equipment with a new and efficient installation.
Due to limited shutdowns being feasible at the facility, the existing plant would ideally need to remain operational right up until the new equipment had been commissioned and tested – something that would be hard to achieve using traditional on-site techniques.
Affinity Water awarded specialist contractor Nomenca the design and build contract for the new plant. Nomenca proposed an innovative technical approach to the project, employing its Skilled Assembly Factory Environment (SAFE) modular construction.
Moving the building process away from the physical site and into a controlled offsite environment can have many benefits, from improved health and safety to lower costs.
While offsite construction is yet to become the norm for the water industry, it is growing in popularity. Nomenca has already brought its SAFE approach to a number of projects but Affinity Water's Essex pumping station was the most ambitious project yet.
Gavin Stonard, Engineering Director at Nomenca said: "Offsite construction techniques are in a growth period worldwide – and already delivering efficiency savings in the UK water industry, as well as helping to overcome safety and operational challenges."
Virtual planning
BIM technology was intrinsic to project delivery from the outset. Nomenca and Affinity Water shared a virtual view of the site and collaborated online to develop a detailed job scope – reducing the need for the 500-mile round trip to the site.
A 3D laser scan using a FARO focus scanner captured the dimensions and positions of all assets on the site. Buried services were then mapped with ground-penetrating radar, and the results brought together to produce a 3D AutoCAD model.
With the extent of the works reviewed, next came a detailed, working 3D design model built within a multi-disciplined Common Data Environment. The model incorporated all the major and minor components and their various interconnections. It featured the chemical treatment plant and borehole pumping kiosks with their pipework, steelwork and electrical installations, the diesel generator and fill point kiosk, and the chemical delivery area along with its drainage, valve chambers and blind tank.
Nomenca's in-house virtual reality software enabled Affinity Water to walk through the proposed design. The virtual modelling was also used by construction teams, as well as for community engagement with local residents and council planning application meetings.
The technology meant almost every design detail could be checked right at the outset, from the tie-ins to existing service mains and drainage to the location and dimensions of cable ducts and draw pits.
The building process
With detailed designs approved, the AutoCAD model of the upgrade work was laid over the site survey model - ensuring equipment built off site would fit perfectly once in position. This process immediately highlighted where small design tweaks were needed. Dealing with these onsite – as would normally be the case – would have inevitably caused delays and increased costs.
The offsite build took place at Nomenca's specialist facilities in Warrington. An SR4-rated kiosk was developed to house the UV and hypochlorite dosing systems, through which raw water from the boreholes would be pumped at mains supply pressure. It holds an additional booster pump to an auxiliary reservoir too in case of a network shortage along with other ancillary equipment, building services and the heating and ventilation systems.
The kiosk also includes the new main site Motor Control Centre that powers not only the skid equipment, but also the new borehole pumps and existing surge vessel. Considering the breadth of services it contains, the 20m-long, 4.2m-wide and 3.4m-tall skid is extremely compact compared to conventional onsite installations.
All equipment was installed, electrically connected and every process tested and commissioned before the treatment plant went anywhere near the site. Once complete, it was transported to site, put into position and linked to power and piping – all in a single day.
Mounting the treatment plant on precast concrete supports instead of a poured concrete base further simplified and speeded both onsite works and the installation process. After arriving onsite, the kiosk simply had to be craned onto the supports.
This project also saw Nomenca introduce Saint Gobain's Universal Rapid Vi Pipe to the UK. The design's anchored joints employ an innovative gasket and steel teeth to withstand the thrust forces that high water pressures produce around bends. That removes the need for bulky concrete anchor blocks, accelerating installation, minimising space requirements and, again, reducing costs.
The results
The technical innovations drove a number of financial, environmental, safety and time-saving benefits for Affinity Water. The survey techniques produced an accurate digital site plan extremely quickly, while Level 2 BIM technology enabled collaborative working at all stages of the project.
The use of 3D modelling made sure assets built off site fitted with existing site piping and equipment. Testing the treatment plant to high tolerances and identifying and dealing with minor issues offsite all contributed to the success of the project. On installation day, the kiosk lined up within 5mm of the existing pipework.
All upgrading works took place while the legacy plant continued to operate as normal. Only a single brief shutdown was needed to connect the new services, keeping the water supply running to thousands of Essex residents while minimising noise and disruption. The rapid connection also avoided the potentially vast extra costs associated with importing water from elsewhere.
Offsite building allowed parallel working, with the resulting shorter programme of onsite works cutting project timescales and costs. The project realised a 5% saving on the original project CAPEX, with savings of more than £110,000.
The benefits continued with reduced HSE construction risk, as much of the construction work took place in a controlled indoor environment. The offsite construction process also wastes fewer raw materials and has a smaller overall carbon footprint too.
The development is the largest off-site construction project the water industry has yet seen and stands out in the wider construction sector too.
Greg Cameron, Business Lead at Affinity Water said: "The project is the first time we have applied off site build on this scale and has provided numerous benefits. The factory build has allowed us to test equipment and software before it arrives to site, increasing confidence that it will work first time. This technique has reduced the overall construction programme and helped minimise disruption to local residents."
-This article appears in the February 2018 issue of Water & Wastewater Treatment (WWT) magazine.