Expoval: Rewriting the wastewater rule book
The wastewater treatment industry needs a new 'rule book' that can operate across the globe, writes Richard Manning, Managing Director of GEA 2H Water Technologies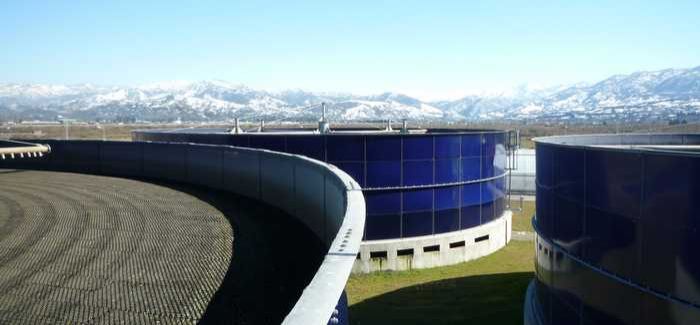 The Batumi plant in Tskali, Georgia, is one of the plants selected
The fact a rule book is needed is not to say the industry doesn't have tried and tested rules and standards. In Germany for example, the DWA (German Association for Water Wastewater and Waste) produces an excellent set of rules and standards that are not only widely used within Germany itself but also gaining increasing international recognition. However, the guidance provided is rooted in the climatic and other conditions that prevail within a single country. The industry as yet lacks a consistent yet flexible set of design algorithms that can be used anywhere in the world.
Given the international nature – and importance – of the wastewater treatment industry, that doesn't make sense on any level, business, financial or operational.
The EXPOVAL research project is set to fill the knowledge gap (Exportorientierte Forschung und Entwicklung auf dem Gebiet Abwasser–Validierung an technischen Anlagen, which translates as Export-oriented research and development in the field of wastewater – validation on full-scale plants). Sponsored by the German Federal German Federal Ministry of Education and Research (BMBF), the EXPOVAL project brings together 11 Universities and selected companies, including GEA 2H, with acknowledged expertise in discrete areas of wastewater treatment and management.
The expert contributors are tasked with adapting the DWA's proven design rules and planning instruments for wider international use – i.e. in countries other than the leading industrialised nations and in more extreme climates.
The ultimate aim is to produce a comprehensive set of validated calculation algorithms which, for the first time, will include country-specific factors such as air temperature, inlet and outlet values and salinities. By the time the project concludes in late 2015, industry professionals, suppliers and consultants will have all the information they need to make informed decisions on every aspect of the design, build and management of wastewater treatment facilities anywhere in the world.
The contributors have been divided into teams to focus on a specific wastewater treatment process relevant to their own areas of expertise:
1) Activated Sludge
2) Aeration Technology
3) Trickling Filters
4) Anaerobic Systems
5) Wastewater Ponds
6) Sludge Treatment
7) Disinfection and Reuse
GEA 2H and the University of Stuttgart were asked to concentrate on trickling filters.
Selecting test sites
Identifying appropriate test sites has been vitally important. The research team needed test sites where the location, climate and other local conditions would allow them to push the existing design equations to the limit. The sites eventually selected had to offer high wastewater temperature, a history of effective operation based on previous data, and, on a very pragmatic level, access to the local operator and plant. And, of course, all sites needed to be capable of supporting a pilot plant.
The team selected sites capable of supporting tests appropriate to the needs of wastewater treatment professionals involved in large-scale design and development projects. These included locations that allowed research on smaller-scale applications and semi-industrial pilot plants to be conducted. The wastewater treatment plants selected are: Walvis Bay, Namibia; Al Aweer plant, Dubai (pilot plant for BOD and nitrification); Managua, Nicaragua and The Batumi plant in Tskali, Georgia.
Lessons learned so far…
Over the past 18 months, the research teams have visited each site regularly for anything up to 90 days at a time to perform water quality measurements and make any necessary process amendments to the process. An immense amount of data has been gathered and is currently being analysed.
Further testing will continue through to late 2015 and there's a lot of work to be done before the teams set to work on documenting the new rules and standards (due for publication in 2016) including a further trip to Batumi Tskal in Georgia to gather more data and validate design equations. However, there's already been a lot of progress. Here is just one example…..
Trickling filters provide a flexible, simple, low-maintenance and low-energy approach to processing wastewater for reuse as clean or potable water. The proposed trickling filter configuration can be adapted to variations in water reuse requirements.
The configuration includes anoxic treatment plus a series of trickling filters and clarifiers.
The goal is to produce several different effluent qualities simultaneously while preserving or removing nutrients as required.
The proposed configuration includes an anoxic unit designed to allow for >90% denitrification, two parallel trickling filters, one designed to do 50% nitrification as standalone, and the other one to do 100% nitrification as standalone (exemplary case) plus two clarifier units (with optional intermediate clarification).
In the anoxic chamber, raw influent can be combined with a nitrate rich recirculation flow to allow for denitrification. Some of the raw influent can bypass the anoxic chamber to be loaded on trickling filter 1 with more BOD to produce a non-nitrified wastewater if needed. The other loop would go through the second trickling filter that will do full nitrification.
As the water exiting from the anoxic unit will be lower in BOD due to denitrification, it allows nitrification in the subsequent filter (for simplicity assuming optimum anoxic conditions).
This setup creates two effluents, one where only BOD was removed, and the other one which would be fully nitrified and denitrified depending on the recirculation ratio. The flows can be changed at the same time as seasonal inflow and effluent characteristics.
When the single unit operations are designed to handle a range of hydraulic loadings, the biology inside the trickling filters will shift with decreasing BOD loading from non-nitrifying to partial or full nitrification.
Pre-treatment (screening etc.) and post-treatment (disinfection etc.) would be designed as usual.
A trickling filter system with this configuration produces effluent with a BOD of <5mg/L, ammonia of <2mg/L and TN of <10mg/L along with an effluent without Nremoval and BOD of, for example, 40mg/L.
To find out more about the EXPOVAL joint research project go to
www.expoval.de