Engaging 'returners' will boost women in engineering
Ahead of International Women in Engineering Day, Safa Elbashir, Water Engineer at AECOM, says that one of the keys for bringing through more female engineers is engaging skilled employees after a career break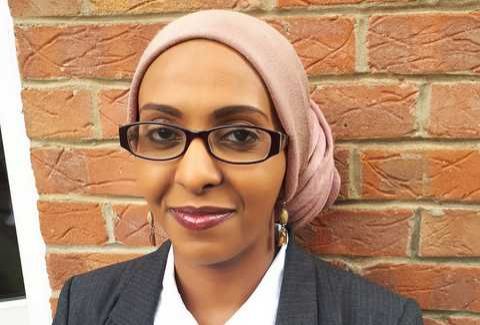 By Safa Elbashir, Water Engineer, AECOM
Most people are familiar with internships and work placements to help attract graduate trainees, but it's rare to see placements that support women and men back into the workplace following career breaks. That's why I jumped at the chance when I saw that AECOM had introduced a Returners programme, which is aimed at those with mid to senior level experience who have been out of the workplace for a significant period of time and wish to return to work. After a ten-year career break to raise a family, the prospect of a programme specifically targeted at people in a similar situation made the return to work far less daunting.
I had studied civil engineering in Sudan before moving to Dublin where I took my career break. During that time I gained transferable skills by studying for my masters in Engineering Computation, as well as volunteering online while looking after my young children. My contribution to voluntary work then progressed to 3 to 4 hours a day as an administrator at Citizens Advice and then as a GIS Planner at Welwyn Hatfield Borough Council. My career history also includes hydrological analysis for gauging stations along the River Nile, project management and site supervision. At AECOM I will be working on projects such as developing initial assessments for the River Pinn and Canon Brook flood alleviation scheme to support the Environment Agency, flood data analysis, as well as supporting the team in preparing concept, outline and detailed designs for other projects.
The Returners programme offers a paid placement coupled with a structured programme of support including training, coaching and mentoring to help participants reacclimatise in to the corporate landscape, build up their confidence and undertake any training/knowledge updates as required. The paid placements are six months long and where possible it is anticipated that this will then lead to a permanent role within the organisation at the end. It's a great opportunity to see if the job is right for me and to gain experience in the world of engineering.
There are many reasons why this programme makes good business sense as well. It enables the company to target an untapped group of highly qualified and experienced professionals and address the skills gap that exists particularly at more experienced levels of our industry. It also helps increase our diversity at senior levels in the business as the programme has been of particular interest to women who have taken time out to start a family. However, it is important to note that AECOM considers this programme open to all, including males who may have taken time out for similar reasons.
It's great that events like International Women in Engineering Day (IWED) are highlighting the important work that AECOM is delivering. After all, there are countless reasons why women should feel inspired by engineering and there is no reason why women can't embark on their career later in life. It's one of the most exciting industries in the UK to work in right now, with major infrastructure projects such as London's Thames Tideway Tunnel attracting significant investment.
It's essential that we tackle the misconception that engineering is not a career of choice for female students because diversity is a hugely important factor in the workplace. There should be a strong emphasis on encouraging women into the industry, rather than criticising a profession that has been developed over hundreds of years. From my experience over the past few weeks in this industry, once you're here, women are treated equally.
Now is the time to take action and capture the imagination of future female engineers. This needs to happen from an early age, ideally while they are still at school. It's important that today's female engineers visit schools and colleges to introduce the profession to young minds. It would help create a wave of inspired young women to enter the profession and pave the way for future generations to do the same.