Digital digging: OS and NWG's underground mapping system
Ordnance Survey helped pioneer an idea for a new digital mapping system for underground utilities at Northumbrian Water's 2018 Innovation Festival. Robin Hackett finds out how the project is developing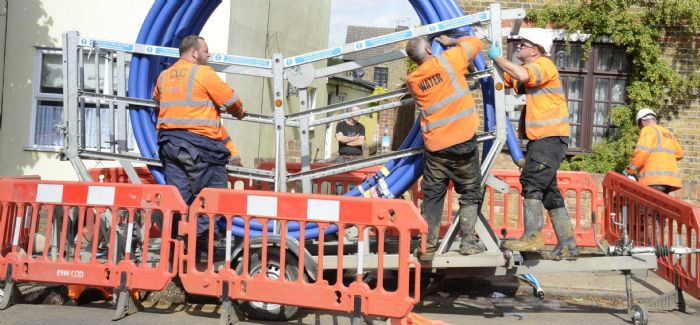 When preparing to carry out streetworks, comprehensive planning is vital if risks are to be minimised, but putting together a map of underground utilities can be an arduous task.
Asset owners are entitled to take up to 28 days to provide their information, which they might supply digitally or by post, and that data must then be standardised and collated into a workable map. If the work needs to be carried out quickly, preparations can suffer, and even exhaustive CAT and genny searches can fail to reveal everything that lies beneath the surface. Should workers make unexpected discoveries while digging, the result can be delays, spiralling costs and even injuries or deaths.
At Northumbrian Water's Innovation Festival in July, a five-day hackathon was held to find a solution that could deliver significant improvements on the status quo. As NWG operations solutions manager Clive Surman-Wells said at the outset: "The possibilities of what we can unlock through this sprint are mind-blowing and this could turn on its head the way infrastructure companies work together in this country forever."
Geospatial data and mapping company Ordnance Survey led the sprint, which saw involvement from a wide range of practitioners including field crews, planners, IT staff and lawyers, who worked to create a data-sharing agreement, explore business case development and value generation, and examine how the project could be implemented technically.
Over the course of the five days, the team came up with a blueprint for a digital mapping system that could provide a detailed, accurate picture of the subsurface space, related to above-ground reference points.
"We had a 'mapathon' – a map-themed hackathon – where we brought about 50 or 60 people together to create this integrated underground map of the North-East of England," Carsten Roensdorf, spatial data infrastructure and digital platform lead at Ordnance Survey, tells WET News.
"We basically used the asset records that the different utilities held, combined them into an integrated map and made that accessible."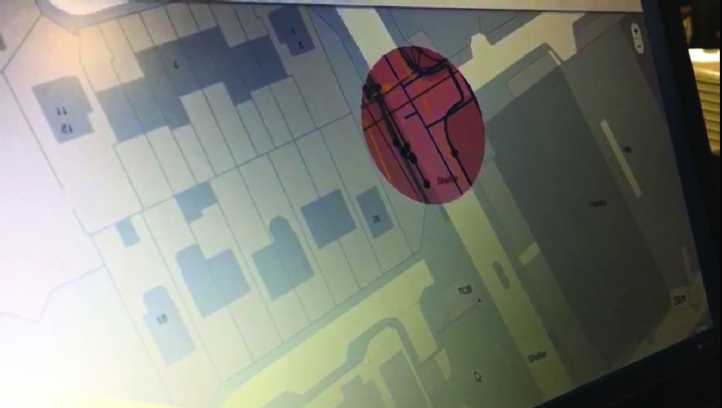 In December, the project progressed to the 'sandbox' stage, which saw the creation of a prototype map covering an area of Sunderland that extends across approximately 140,000 properties.
Ordnance Survey provided the 'base' of the map, including address and street information, while Northumbrian Water, Northern Gas Networks, Northern Powergrid, Openreach, Newcastle City Council, Sunderland City Council and Durham County Council supplied information such as the location of pipework and cables as well as Sites of Special Scientific Interest and polluted areas.
The asset owners and their contractors have been experimenting with the prototype to establish any areas for improvement, and the next step will be developing the interface to make the data-sharing process more automated.
"That would really support scaling up the solution to a larger number of utilities and data sharers," Roensdorf says. "The current extent of the work is that we want to concentrate on the North-East of England given that we have a number of really committed utilities involved there. Once we can demonstrate tangible benefits to really validate the business case we've created, I think there's potential for much, much wider rollout."
At the launch of the sandbox phase, Northumbrian Water's Surman-Wells suggested the map could be "a real game-changer for a number of different industries", and Roensdorf is hopeful it will inspire substantial improvements.
"From a business case development side, we really looked at the efficiencies and what it means for individual utilities," Roensdorf says.
"Utilities have a legal obligation to make information on their assets available, but that process of collating information packs that then go out to the field engineers is quite cumbersome – it takes quite a lot of effort and time within the utilities. The result they get is individual maps that are not integrated and are based on a variety of different specifications, and they look very different depending on which organisation they come from.
"Northumbrian Water in particular estimates significant efficiency savings by having this much, much slicker way of assembling and collating the information. While at the moment you might have a small team of people having to gather all this information together, with this system you can get it at your fingertips within a few seconds."
This article originally appeared in the February issue of WET News.