Digging Deeper: Monitoring Water Quality in Real Time
As the introduction of the revised Bathing Water Directive approaches like the incoming tide, Radio Data Networks (RDN) managing director Brian Back explains how real-time information and technology to mitigate pollution can combine to maintain water quality.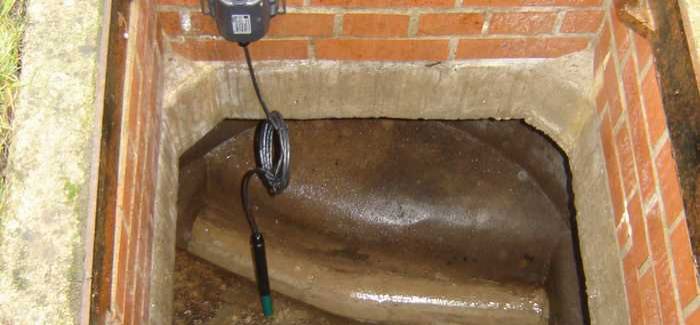 The Bulk Dielectric Transducer (BDT) provides vital information on water levels
In Action
Anglian Water was one of the first water companies to use coastal quality models to improve bathing waters, starting in the 1990s and is now the first company to use them in conjunction with real time monitoring, for real time management. Dr Lucinda Gilfoyle, Anglian Water's Coastal and Catchment Strategy Manager, writes:
Our region has one of the longest stretches of coastline and 48 bathing waters. They are some of the cleanest in the UK and have met European requirements for the past 12 consecutive years – something that has been achieved through a long term commitment to the coast, investing more than £300 million in our coastal network and working closely with others that also have a role in addressing coastal pollution, such as councils, the Environment Agency, landowners, businesses and homeowners.
The UK's coastal tourism economy generates a staggering £3BN to the national economy, and supports a job sector which is more than the UK motor, telecoms and pharmaceutical industries, so protecting it is not only one of our business priorities but also important to many of our customers.
Early on we recognised that innovation and information would be essential if we were to protect and improve the standards of our bathing waters and beaches, and continue to support the economies of the many coastal towns in our region.
We developed sophisticated technology and marine models to understand the factors affecting bathing waters in our region. We've invested over £2M to develop BeachAware, which allows us to inform beach owners when coastal assets have operated in their area and suggest whether water quality could have been affected.
This state-of-the-art system makes us one of the first water companies to provide this kind of service to stakeholders. We now have a similar system for shellfish harvesters too.
The system would not stand up without each of its component parts. The comprehensive coastal water quality models, developed with Intertek, provide the link between asset operation and the impact. Real-time information from Radio Data Networks' BDT sensors are combined with the models in the clever Meniscus Calculation Engine to provide the dashboard, management reports and alerts that drive the external communication process. The system enables us to monitor our coastal assets 24/7 and provide an evidence-base to target investment right where it's needed.
Many different factors can impact water quality at the beach and BeachAware gives us a very clear picture of whether it's our assets or not. It also provides insight on other factors impacting water quality at the beach and helps us direct solutions in the most effective way to improve bathing water quality – whether that's working with partners to fix private misconnected drains, identifying and stopping sources of diffuse pollution, such as agricultural run-off, or tackling other sources of third party pollution. 
For instance, it proved invaluable when we were working at Clacton Groyne in partnership with the EA, the council and the pier owner to locate the source of pollution causing poor quality samples there. We used it to rule out our own assets and help pinpoint the true cause of pollution, which was pigeons roosting under the nearby pier.
The next step is engaging with the many other people, businesses and organisations that do impact it.
We've appointed coastal catchment managers to work with local authorities, coastal communities and businesses to investigate and address issues of third party or diffuse pollution which can make all the difference to bathing water quality.
With the new, tighter European guidelines for bathing waters it's imperative that we all play our part in controlling coastal pollution if we are to protect the beaches and coastal economies across the UK. Everyone influences the quality of our catchment, whether that's through their behaviour at home, management of their land or operating their business. To truly make a difference, cooperation is essential.
here is a lot of buzz around real-time monitoring and proactive pollution mitigation in the industry at present, and that is because this method actually delivers far more meaningful information than data logging autopsies, which were previously the standard approach. The good news from our perspective – and that of the companies we work with, like Anglian Water – is that it's now widely agreed that these traditional methods don't actually improve water quality, and the move to mitigation is gaining pace.
The journey we have been on with Anglian Water, first using BDTs (Bulk Dielectric Transducers) and then FDTs (Flow Detection Transducers) to monitor their network has helped them to target their investment and look more closely at intermittent discharges from CSOs. That approach, as part of their investment strategy, has enabled them to make decisions with an improved level of accuracy.
In the near future, I think it's inevitable that the concept of 'mitigation' will enter in the specific requirements set by Ofwat. It has been demonstrated for some time that monitoring and reporting may tick boxes but on its own doesn't proactively reduce pollution.
We hope others will follow the lead of companies like Anglian Water and make use of the real-time data combined with mitigation technology and strategies to make a real difference to the environment.
Fundamentally, improved water quality can only come through reducing the number of incidents, and better real-time monitoring and its ease of integration/interface with existing field controls is essential to do that.
A good example of the benefits of real-time data is where we have sent high sewer level alarms to delay pumping at a number of locations where the sewer capacity is restricted and in the past, without it, would have lead to sewer flooding. A second example is a two-year trial with another client where a controllable weir valve was fitted to a storm drain that was subject to dry weather contamination from sewage and pollution from illegal private misconnections. Again here, real-time data relating to the rate of change in level behind the weir and rainfall were used to control the opening and closing of the valve. The net result has been a substantial improvement in water quality and the reduction in pollution events for the past two years.
We are also working on a multi-level sensor that will operate much like a FDT but will give clients a better idea of the volume spills from CSOs. While only duration is required by the regulators, volume can be useful in some locations and ultrasonics are not always practical for a number of technical reasons.
We also believe things like screen blinding, inlet screen monitoring, dissolved oxygen levels of outflows from works can also be monitored in real-time and added to the same network to improve efficiency further. This data when cross-correlated against actual rainfall in the catchment can be used to generate meaningful alarms the instant anything goes out of the specification.
About the Author: Brian Back is managing director of Radio Data Networks (RDN) and leads the Network Management Focus Group for British Water.