Digging Deeper: Meeting the 20:20 Challenge
Water management should be one of our nation's top priorities, and everyone involved in the industry has an important role to play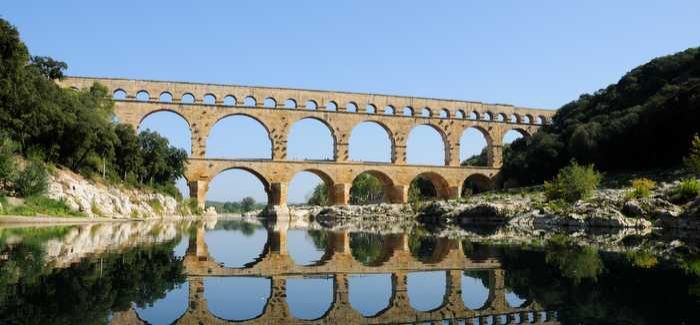 by Mark Hodgens, Managing Director, TALIS UK
It is well understood that water management is a global problem. However, what is perhaps less well understood (certainly by the general public) is how crucial an issue this is for the UK.
The Environment Agency predicts that total water demand in England and Wales could increase 35% by the 2050s. And yet, climate change projections for the UK also suggest that by the 2050s summer temperatures will increase and summer rainfall will decrease to such an extent that regular water shortages are likely.
Managing our available supplies of clean water is therefore vital, and yet even in election year, the issue barely gets a mention behind hot political issues such as the NHS, immigration and the economy.
At the last election in 2010 the manifestos of the three major parties dedicated a total of eight paragraphs to domestic water issues – with not one of the three mentioning water before page 53.
Therefore, in the absence of political pressure and public concern, responsibility for securing our nation's future water supplies must fall on everyone who works in the water management process. The scale of the challenge requires the active participation of all with the power to affect change, however small – engineers, construction workers, distributors, plumbers – not just the water companies.
So where should we direct our efforts?
At Talis UK, we talk about a 20:20 challenge for water management; to work to reduce individual daily water usage in the UK by 20 litres and reducing the amount of water lost through leakages by 20%.
The Domestic Opportunity
An average, daily use of 150 litres per day equates to about a tonne of water each week. All of this water has been cleaned, treated and pumped to our homes. Every last drop of it has been purified so that it is clean enough to drink.
And what do we do with the majority of it? Either flush it down the toilet, wash ourselves or clean our dirty clothes or plates in it. 84% of all of our clean water is used for these purposes. Just 4% of our high quality drinkable water is ever actually drunk.
Clearly our domestic usage of water represents a major opportunity for better water management, either through reducing our average consumption or by finding more efficient ways to re-use and recycle water that is fit for a specific purpose.
Plugging The Leaks
Water companies work hard to reduce leakages from the system and since 2005 the total amount of water lost through leakages has come down by just over 8%.
However, it is still the case that every single day in the UK 3.36 billion litres of drinkable water are lost through leaks. For each water company, that's an average of one in five of every litre gathered, cleaned and treated. That's enough water to supply the needs of 22.4 million households.
The average water company loses enough water through leaks to supply 34% of its domestic customers (some as high as 50%).
If these two areas can be effectively targeted, there is potential to hugely improve our country's position in relation to water management. Our calculations estimate that this combined achievement would save 1.99 billion litres of water each day, enough to provide 23% of our nation's daily domestic need.
Possible Solutions
The introduction of mandatory water meters is the main tool currently being deployed against domestic waste, and there is evidence that they can be effective (Waterwise suggests on average a reduction of 10 – 15% of domestic usage).
But what else can be done to meet the 20:20 challenge? Across Europe we are seeing investment in innovation – supported by millions in funding from the EU.
Here are some of the front runners for innovations that should be jockeying for position as possible solutions to be deployed in the UK.
Smart Water Grids: New technology and big data analysis are combining to help water companies better detect and predict where problems will arise. Projects such as the citywide initiative in Caceres in Spain are aiming to create a model for smart water management across urban areas. This is being organised by SmartWater4Europe, an EU research project that brings together 21 participants, including water utilities, technology companies, universities and research centres. It is investing €2.5 million in a smart water grid in Caceres, designed to detect underground leakages, real time control over water quality and remote meter reading.
Mobile Apps: Other initiatives such as the ISS-EWATUS project, being co-ordinated by the University of Silesia, are using a number of techniques to try and improve water management. At a household level it is creating a mobile app to provide the public with data on their water usage and information and social networks to encourage water saving behaviour. At a city-wide level it is looking at innovations to reduce leakages combined with a pricing policy to reward water saving behaviour.
Intelligent Valves: Such projects are being facilitated with innovation in 'smart' valves and meters such as Ultraf, an Integrated Ultrasonic Measuring Unit and Raf Valve, developed by Raphael Values, part of the Talis Group. The Ultraf Valve helps reduce leakage by sending an immediate message to any control system that it has detected a leak. It is the only integrated ultrasonic water meter and control value and is relatively easy to fit as it only requires a small installation space and is virtually maintenance free.
Whatever the solutions, as a nation we need to be giving water the prominence it deserves. The lack of public awareness is perhaps testament to how well the system has been managed to date, but increasing pressures will soon mean that cracks begin to show.
Having a clear plan and strategy in place will be crucial when water does become a hot political issue, as it surely must.
About the author: Mark Hodgens is Managing Director at Talis UK, which designs, manufactures and supplies a comprehensive variety of valves, meterboxes and water fittings for all types of pipe