Digging Deeper: Making the case for resilience
Building resilience requires water utilities to have a clear and systematic understanding of risk across their business, writes Brendan McAndrew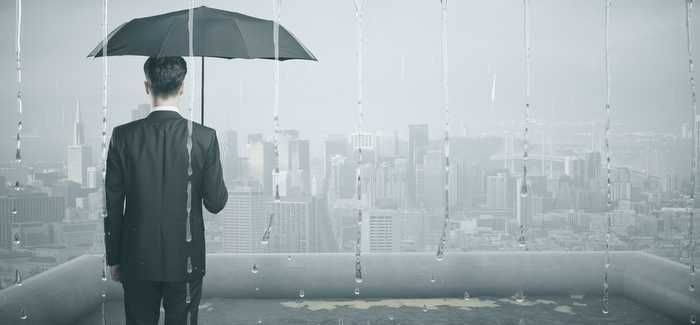 by Brendan McAndrew, Water Industry Consultant, MWH
Many of us are familiar with the proverb of the 'horseshoe nail' where a kingdom falls after a battle is lost because a vital message failed to arrive when a loose horse shoe caused the horse to fall and unseat the messenger – all for the want of a horseshoe nail.
The proverb provides a useful illustration of one of the challenges which the issue of resilience presents to the water industry. A major failure followed from a seemingly trivial error of omission, the significance of which would not have been apparent to the farrier. Only with the benefit of hindsight, could the causal links between a series of events be seen clearly.
For 'missing nail', read 'inoperable or inaccessible isolation valve' or 'blocked emergency outfall' and it is not difficult to construct scenarios where significant service disruption could arise because of similar omissions or oversights or to contemplate the difficulty of identifying the vulnerability of services to such risks.
A clear and systematic understanding of risk
When Ofwat launched its consultation on the outcomes framework for PR19, in November 2016, it set out its proposed resilience planning principles, the first of which was the requirement for a better and more integrated understanding of service risks.
Ofwat indicated that companies should carry out resilience risk assessments that provide a clear and systematic understanding of service and systems risks across their entire business. It is difficult to argue with the principle, but putting it into practice raises many questions about the scope and level of detail required for such an undertaking.
Deciding what constitutes 'a clear and systematic' understanding of risks across the 'entire business' is an important judgement which will be exercising the minds of many in the industry. The level of risk assessment which companies could reasonably be expected to undertake in this context must be informed by the expectations of their customers. Ofwat's resilience planning principles clearly articulate the need for customer engagement on the topic of resilience.
Established investment planning processes, which companies have developed over successive price reviews, have evolved to capture and assess risks. These are identified by those who operate and maintain the assets, and by asset management and compliance teams who identify deteriorating performance and sub-threshold failures and trends.
These processes are weighted towards asset systems which are subject to current failures or have demonstrable performance issues, without necessarily evaluating the vulnerability to other threats or pressures which have yet to materialise.
The customer outcomes which companies currently deliver could be seen as evidence that services are resilient to a range of current shocks and stresses, but are not evidence that those services are inherently resilient to all potential shocks and stresses.
Aligning risk assessment processes
So what more could companies do to align their resilience risk assessment processes with the principles which Ofwat has set out?
Deciding how far to go in systematically identifying resilience to wider threats across the whole business is a genuine dilemma for the industry, and one where appropriate benchmarks of best practice are difficult to identify.
In the business planning context, seeking to identify the water or wastewater equivalent of every missing horseshoe nail is unfeasible. However, if we consider that the principal threat in the proverb was a vulnerability to communication system failure (it was the message not getting through which was the real problem) then undertaking a systematic review of such threats becomes more manageable.
For water companies to demonstrate that their assessments have resulted in a clear and systematic understanding of resilience, they should at the very least be able to present a clearly articulated set of principal threats to service which the company has identified and against which it has carried out some level of systematic assessment.
Those principal threats to service might include loss of communications or power, critical asset failure, flooding, extreme weather, contamination or deterioration in raw water quality, loss of hydraulic or process headroom, or the availability of skills or resources.
The mechanism through which they are assessed may vary, but in many cases it will rely heavily on eliciting the knowledge of those who operate and maintain assets and asset systems. Their insights into potential service failures, and their awareness of the scale and frequency of operational interventions required to avert them, is rarely amenable to capturing in models, manuals or databases.
Accepting that many of the resilience risks so identified may have significant uncertainty as to likelihood and precise scale of impact, water companies will nevertheless need an effective decision making framework which allows them to identify thresholds for action, what the timescale for action should be and what is an acceptable balance of expenditure versus risk reduction.
Proportionate investment
In the context of water industry service resilience, rather like the ALARP approach in health and safety risk management (where the objective is to reduce the risk to a level which would be considered 'as low as reasonably practicable') investment should not be disproportionate to the risk it is seeking to reduce. But there are no agreed, simple ratios or formulae which allow 'disproportionate' to be readily defined.
The judgement as to what is proportionate must inevitably incorporate the customers' priorities and their willingness to accept that should a future service disruption arise, the steps taken by the company to reduce their vulnerability to such disruption had been sufficient both in terms of scale and timing.
Customers' tolerance of service disruption is likely to be sensitive to their perceptions of water company control or culpability for that disruption. For example, customers may be more tolerant of disruption following widespread power failures or flooding than they would be if a similar scale of disruption followed failure of a poorly monitored or maintained asset.
The extent to which companies can elicit or reasonably infer such complex and subtle preferences from their customer engagement activities will be key to the success of any resilience-driven investment cases.
The aspiration of making water and wastewater services more resilient certainly is supported within the water industry. Those who work in the industry recognise the importance of the services which they provide to the wellbeing and prosperity of society and understand that they are stewards of systems which must be passed on to future generations in robust health.
The regulatory focus on resilience will be welcomed by many as an opportunity to support long-term thinking in the sector. But we shouldn't be under any illusions that achieving that objective whilst balancing all the other competing pressures on the industry will be easy.
-About the author: Brendan McAndrew is a water industry consultant with 30 years' experience, delivering client-focused, consultancy services to UK and international water service providers.
-Hear more about resilience in a dedicated session at WWT's Water Industry Asset Management Conference in Birmingham on May 10th. Details: events.wwtonline.co.uk/asset