Difference is the power of alliancing
Finding the right partners to embark on a collaborative journey is vital - behaviour assessments can help. WET News editor Maureen Gaines talks to JCP Consultancy's Simon Moran to find out more.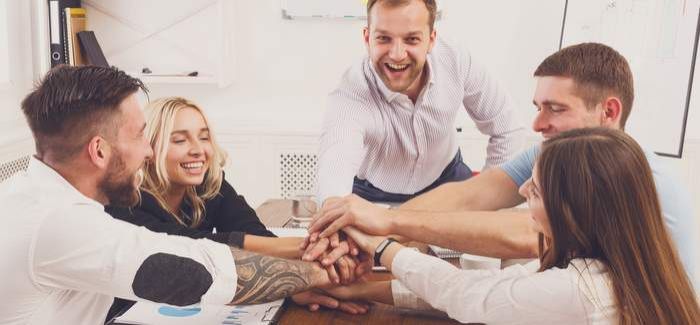 "With an alliance you don't want to take away the different cultures that people bring," says Simon Moran. "The beauty of alliancing is you get difference, otherwise you might as well go and use your own organisation – if you want everything the same.
"That's what the power of an alliance is, you get difference. It's how you tap and tame those cultural differences in a way that they don't get lost, and people come with that common view of we're here to deliver X. They then have almost a second culture when they join themselves together. That will come out in a typical charter or a framework of how they will work together."
This is where behavioural assessment can make a difference, especially during the procurement process.
Moran should know. He is an associate at Sheffield-based collaborative working specialist JCP Consultancy, which helps clients, contractors and their supply chains realise the benefits of reduced cost, speedier delivery, increased profit and improved relationships from working collaboratively with each other. Thames Water, Anglian Water and more recently Affinity Water feature among JCP's clients.
Alliances caught up with Moran recently to discover that accountability and rapport are among key traits for collaboration; that alliancing is not about being nice to each other; and that alliancing is about "parking egos".
Moran says there are two elements to consider when it comes to alliancing and the behaviour assessment. There is the procurement process and deciding what type of organisation a client wants to partner with. Then it is thinking about the collaboration as the beginning of a relationship, and gleaning useful data and evidence about how clients, contractors or partners see each other.
Moran says: "It takes time to find the right partner – as with any relationship it takes time to settle in. It's also something that you can then take into life once the actual alliance is up and running based on the procurement stages."
The first stage of the process is deciding the behaviours to be assessed, and which will create a behavioural framework. This could be based on the vision and strategy of the organisation.
"The sorts of behaviours we're looking at are people who think about win-win, accountability, rapport, empathy, strong communications," says Moran. "We then break those into things you can actually see. We all talk about we need to 'trust' people, well how does trust represent itself? How do you physically see it? We break it down into a very detailed list of things you can see, touch and hear."
JCP marks the bidders against a set of frameworks and criterias as part of an initial 'CV' assessment. Team leadership interviews follow where the client invites senior team personnel in.
Moran says: "This could be the contractor leader, or the CEO of the home organisation. Senior team people come in and talk about how they collaborate and behave, their experience of alliancing beforehand. Again, we use the behavioural assessment framework to score them.
"That's a fascinating process because we'll usually have three or four of them come into the room at the same time from one organisation. Does the most senior person do all the talking and everyone else is quiet? Do people talk over each other or do they build on each other's ideas? That's very enlightening to watch."
Then there are the two-day behavioural team workshops aimed at the project teams. "We tend to mix them so if the client's having seven or eight contractors go through the procurement process, we'll get two or three from each organisation mix them up and often put somebody from the client organisation through the assessment as well.
"This shows the client is also willing to change their behaviours and work collaboratively. Often, it's the client that needs to go the furthest distance on the journey of changing their collaborative behaviours."
Moran says the workshops entail the participants doing various exercises which are assessed. There is no feedback as it is part of the procurement process. "We might run a scenario; have some conversations about collaboration what they think; we'll get them to do some exercises; we get actors to come in and play out customer service-type behaviours.
"All sorts of things that move people out of their comfort zones. It's interesting to see where people can lose their temper or start talking over other people. We do it in a nice way – we don't try to catch people out. We just allow a space for their true behaviours to take place."
Moran says the assessments are about helping the client to see the top level of the bidding organisation down to the people who will be working on projects.
He says that sometimes people will go through the assessment and think that is it. They think they can collaborate. But it is about what they do when everybody teams up. How do they bring the people together to understand each other even better?
"Sometimes that gets missed a bit because people don't understand each other. They don't understand the differences they're bringing and I think you often find that people think alliancing is about being nice to each other.
"It's definitely not. It's about having positive challenge to get to the right outcome. 'We've got a better way of doing it than this', 'gosh, that could save us X million pounds if we did it like that, great'.
"Parking egos is a very strong part of alliancing. That's very hard for senior people because they've been successful in their careers. What alliances are saying is that they've got to park that – we're all equal."
Moran says alliancing and behavioural assessments are a leap of faith that if done for the right reasons will sustain the change for a very long time. "It becomes a step change in the way an organisation thinks and acts which is why it's hard. You constantly find that as an organisation makes a shift to alliance or collaborate with its partners, it has to look internally as well. Is it siloed as an organisation?
"It's a big step, but a very powerful step."
This article appears in Alliances 2017, published in the November issue of WET News.