Demand Response: Energy in demand
Technology is opening the door for the water industry to make significant savings on energy costs via demand response, with little or no impact on its operations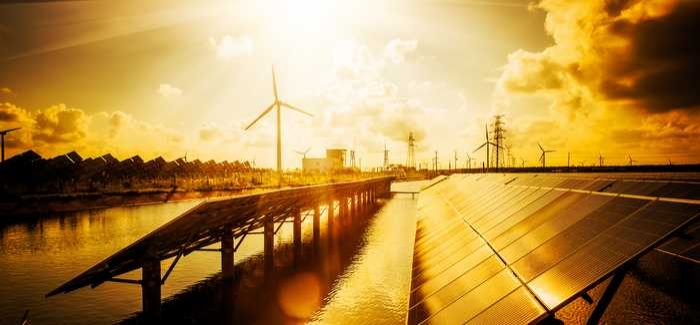 Demand-side opportunities for water companies
There are at least 15 demand-side schemes which water companies can get involved in, which are either directly administered by National Grid or via third parties. Some of the main ones are:
- Short Term Operating Reserve (STOR): An important source of reserve energy for National Grid, STOR is procured through 3 tenders throughout each year. Users contract to reduce usage by a specified amount with a response time of 20 minutes.
- Demand Side Balancing Reserve (DSBR): A time-limited tendered product aimed at major energy users willing to reduce their electricity use between 4pm and 8pm on winter weekdays in return for payment.
- Fast Reserve: A monthly tendered market designed to procure large blocks of reserve energy of 50MW to respond within 2 minutes.
- Firm Frequency Response (FFR): A monthly electronically tendered service through
which National Grid procures energy that can respond within 30 seconds.
- Demand turn-up: A new service, under development, which will pay businesses to increase demand when there's too much energy in the system, typically responding within 10 minutes.
- Triad Avoidance: The practice of reducing consumption at periods where peak winter national demand is forecast (Triads), in order to reduce the transmission charges that are levied on
major users.
Source: National Grid
by James Brockett
Demand response – the process by which large energy users agree to amend their consumption patterns to balance the supply capacity of the national grid – is an increasingly profitable opportunity for water companies.
As the grid incorporates more variable, climate-dependent sources of energy - such as wind and solar – and fewer more easily-controlled fossil fuel power stations, there is a growing need for demand response because there is a greater chance of a surfeit or shortage of energy on the grid at any one time. As a sector which uses a lot of energy, much of it through operations which are not time-sensitive, the water industry is an ideal candidate for demand response and has been involved in it for many years.
The degree of recent innovation and evolution in this field is reflected by the large number of available schemes to which companies are able to sign up – there are at least 15 distinct demand response programmes, most administered by National Grid but some also involving third party aggregators (see box).
What's more, developments in technology are allowing more sophisticated forms of demand response which allow considerable flexibility in what they produce while making remarkably little difference to the end user. Rather than having to manually turn off or turn down an asset when given a signal, equipment such as pumps or blowers - controlled by variable speed drives - can be programmed automatically to ramp up or down at just a few seconds notice. Operators determine the pre-set limits within which the power use of each asset can fluctuate; when a dip in energy use is called for, each individual pump or aerator sees minimal difference in its operation, but when multiple assets are operating like this in lockstep, it adds up to a considerable energy resource available at a moment's notice.
This type of 'frequency response' is usually handled by third party aggregators who contract with users on behalf of National Grid and control the process. It forms a key element of the Grid's 'Power Responsive' campaign, launched in June 2015, which aims to achieve rapid growth in demand response across the UK by 2020 to help moderate peaks and troughs in supply and demand and ease concerns over the country's future energy resilience.
From the water sector's perspective, the financial potential for such tie-ups is considerable: it's estimated that the industry has around 500MW of flexible demand from pumps and aerators which could be harnessed, and when you consider that participating companies might be paid £100,000 per megawatt, one gets a sense of the scale of the opportunity.
Frequency response
Dwr Cymru Welsh Water recently signed an agreement with aggregator Open Energi to roll out frequency response across a significant chunk of its assets. Following an open tender and successful trial of Open Energi's Dynamic Demand technology, Welsh Water expects to provide an aggregate flexible demand of 5MW from 25 of its sites during the first phase of implementation.
"Unlike some of the simpler demand response measures where we contract directly to the National Grid, frequency response involves a response of just a few seconds, which is why we looked to engage with a partner," says Mike Pedley, energy manager at Welsh Water. "The trial we did ran very successfully, and so we went out to market to contract with a company to do a first phase of a rollout and Open Energi were successful in winning that contract, so we're looking forward to working with them to roll it out."
The technology acts like a distributed storage network, automatically adjusting the pumps' power consumption within seconds to help manage fluctuations in electricity supply and demand. These adjustments have zero impact on Welsh Water's operations but help to build a smarter, more responsive system which supports renewables and the wider UK transition to a zero carbon economy.
"This particular part of our energy strategy is not about saving energy but about changing the time when we use it," says Pedley. "Increasingly, the commodity cost of the energy itself is a smaller and smaller component of what we pay in our energy bill. It's far more about when you use energy and how quickly you can change your energy usage at any one particular time."
He adds that there is no risk to performance in terms of customer service or environmental compliance, as Welsh Water has set the limits within which the assets can be controlled by Open Energi, and can take any asset out of the service temporarily if there are operational issues. Furthermore, the financial gains from demand response and other energy initiatives are returned to the customer via Welsh Water's not-for-profit business model.
Huge potential for growth
The 5MW that Welsh Water will make available via the technology in the next 12-18 months only represents 10% of the utility's average energy load of 45-50MW, so there is certainly scope for it to be rolled out further in future. Industry experts believe that at least a third of water industry assets will be eligible for dynamic frequency response, indicating that 15MW may be feasible for DCWW.
"The water sector consumes a lot of energy, but much of it is not time-sensitive, so there is huge scope for water companies to be flexible about when they consume energy and shift their demand intelligently," says Chris Kimmett, Commercial Manager at Open Energi.
"From National Grid's point of view, they are buying an insurance contract, and it's a very fast acting service that is available 24 hours a day. It reacts within 2 seconds, and can react to quite drastic changes in demand or supply imbalance: for example, if there is a storm and there's a lot of wind energy on the network, we would increase consumption across our portfolio very temporarily to absorb that increase in power. Equally if a power station suddenly goes offline, then you can very quickly decrease consumption temporarily until something else is available to pick up the slack."
Other water companies are also heavily involved. United Utilities, which is also rolling out Open Energi's technology, says that it is aiming to provide 20MW of frequency response by the end of AMP6. When you consider that it is also on track to provide 30MW of more conventional reserve response via STOR (see box) this would add up to a mighty 50MW of total demand response, which could be worth £5M or more per year to the business.
Meanwhile, Anglian Water already receives around £2M a year through its participation in demand response schemes such as STOR and DSBR, and Northumbrian Water has also unveiled some ambitious plans in this area.
With water companies also generating more of their own power through renewable sources, pairing such efforts with demand response could really open the door to a profitable all-round energy strategy.