Delivering lessons in safety
Morrison Utility Services has produced another safety initiative to warn schoolchildren about the dangers of roadworks. And with the holidays approaching, it hopes the advice in €˜Safety at Roadworks' is heeded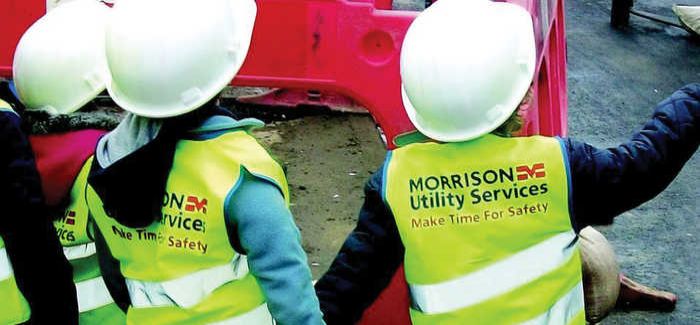 The project is aimed at providing schools with a teaching resource
Building on the success of Jack's Lucky Escape, last year's award-winning school safety initiative, Morrison Utility Services is returning to classrooms to raise awareness of the dangers associated with utility construction sites.
This time around, the spotlight will centre on warning signs and signals at roadworks and, once again, the company has chosen the format of animation as its starting point for delivering important safety messages to a key, high-risk audience − primary school age children.
Safety at Roadworks is an engaging five-minute animation devised by the MUS Safety, Health, Environmental and Quality (SHEQ) team. Representing the latest element of a broader, company-wide approach to promoting public safety and community engagement, Safety at Roadworks tells the story of Mikey, a young boy who receives a valuable lesson in the importance of recognising and understanding warning signs around utilities sites.
Once again, participating schools will be provided with a range of additional teaching materials, all of which is aimed at reinforcing the campaign's key safety messages. An online survey will enable teachers to provide feedback, ensuring that the SHEQ team is able to monitor and measure the campaign's effectiveness.
Opportunity
Hopes are high that Safety at Roadworks can emulate the resounding success of Jack's Lucky Escape, which was adopted on a number of Morrison Utility Services' client contracts including Yorkshire Water, Southern Water and National Grid.
Paul Kerridge, SHEQ Director for Morrison Utility Services, explains that the campaign represents an innovative opportunity to engage with primary schools in local communities and to promote safe play around utilities sites. "We are very excited to be launching this new campaign. Last year's initiative proved to be a great success, picking up an NJUG [National Joint Utilities Group] award and being extremely well received by the schools that participated and by the clients who incorporated the programme into their own community engagement and stakeholder communication strategies.
"Initiatives such as this provide an opportunity for the utility sector to forge strong links with local communities and demonstrate a commitment to working responsibly. Our teams are on the frontline in upgrade and maintenance programmes across the UK and this initiative provides our contract and customer liaison teams across all utilities with a really effective way of engaging with schools and communicating important safety messages to young audiences in a relevant, engaging and visually stimulating way."
Tighter regulation and a growing focus on corporate social responsibility have prompted a significant progression in the sector's approach to stakeholder management and customer service.
Morrison Utility Services estimates that around 80% of its direct and indirect workforce is operating in local communities each day and, as Kerridge explains, the company's work and conduct within local communities will invariably play a pivotal role in shaping not only its own reputation but also that of its clients.
Custodian
Kerridge says: "There is a huge responsibility attached to the way we conduct ourselves and the way in which we communicate, interact and engage with local communities. In some respects the high profile nature of our work in local communities makes us the custodian not only of our own reputation but also that of our clients.
"We constantly challenge our teams to deliver exceptional stakeholder engagement and customer service. Whenever and wherever we conduct our business, the emphasis is always on making sure that people are safe, that our work is understood and that we are engaging effectively with the local community.
"Our aim with this project is to provide schools with a teaching resource that can be planned into a lesson flexibly and offer the children something a little different to a typical lesson!"