Decarbonising the UK water industry
The water industry needs freedom to innovate coupled with strong incentives, says Alastair Chisholm, policy manager, Chartered Institution of Water & Environmental Management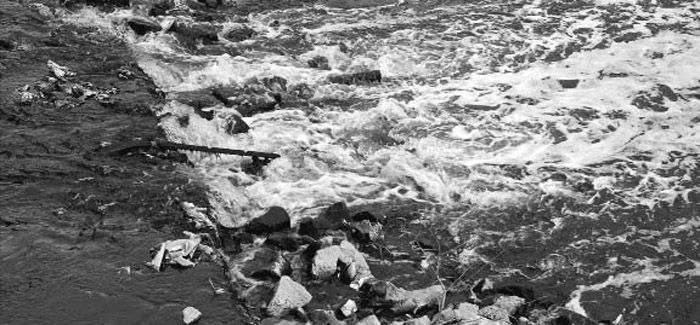 The UK water industry is a large consumer of energy and emitter of carbon, much of which is associated with the electricity it uses, though it also makes significant direct emissions. As an industry, it is also well placed to become a significant generator of renewable energy, mostly through maximising the potential of biogas generation from wastewater biosolids through anaerobic digestion (AD).
With the Climate Change Act (CCA) requiring the UK to cut greenhouse gas emissions 80% by 2050, the water industry, as with the rest of the UK economy, must contribute. A range of factors are critical to considering how big a contribution the industry can make to decarbonisation and how quickly this might happen, including:
How far can currently employed processes and technologies be optimised for efficiency?
How much can demand management measures be employed to reduce the amount of heavily treated water required to be put into supply?
How much can 'soft engineering' and catchment scale measures contribute to reducing the requirement for energy intensive drinking and wastewater treatment?How can more extensive real-time monitoring reduce the need to over-treat wastewater and avoid the risk of failing to meet permit conditions?
How much renewable energy might the industry be able to generate, in order to offset its consumption of centrally generated electricity?
How supportive will policymakers and regulators be of water companies passing on the additional costs of decarbonisation to customers?
How well set up is the industry to drive forward innovation at a sufficient pace to develop new technologies and ways of working, to meet the decarbonisation challenge?
CIWEM's latest report, A Blueprint for Carbon Emissions Reduction in the UK Water Industry, considers these questions, amongst others, and offers an analysis of where the main opportunities for carbon emissions reduction lie for the industry. An accurate prediction of the extent and pace of decarbonisation is difficult as there is considerable variation in terms of these between companies, and the pace of change will be influenced considerably by factors such as energy prices, political will and regulatory incentives.
There is widespread awareness of carbon emissions within the water industry, extending to both operational and embodied emissions. The extent of ambition to reduce these is growing, with the most ambitious water companies are aspiring to carbon neutrality by 2050.
It is important that this ambition is underpinned by a more extensive research and development drive, coupled with knowledge sharing within the industry to ensure that early innovation is brought to commercial reality as fast as possible.
There is significant scope for process optimisation to deliver further energy efficiency, and therefore emissions savings, in addition to those which have already been secured. Innovations in treatment processes and network optimisation are ongoing, but would benefit from further research.
An important area of emissions reduction is associated with reducing the amount of highly treated water that is required to be put into supply. This will involve using less intensively treated water for purposes where it is not essential as well as improving water efficiency in both the domestic and non-domestic setting, together with educating consumers of the value of water and environmental impacts of profligate use.
CIWEM considers that this drive should be underpinned by ambitious targets on average per capita consumption and near-universal metering. From a policy and regulatory perspective, CIWEM is supportive of Ofwat's move to afford companies greater flexibility in how they meet their outcomes.
There appears to be progress towards the industry and its regulators taking longer-term challenges into greater consideration. CIWEM believes, however, that carbon emissions reduction should be more actively incentivised.
There are already central, financial incentives in place, in the form of the Carbon Reduction Commitment Energy Efficiency Scheme and the Renewables Obligation, but CIWEM remains unconvinced that these will, on their own, generate the kind of early action of emissions reduction within the industry that the Committee on Climate Change indicates will be required across the UK economy to achieve the targets set by the CCA. The report therefore calls for serious consideration of a financial incentive mechanism, worked into Ofwat's Future Price Limits work. The industry could and should be working to reduce its carbon emissions by around 10% per AMP round, against an appropriate baseline.
According to the most recent OFWAT guidance on price controls, it will only introduce its own consistent national incentives where there is a "compelling" case to do so. It is hard to regard the evidence for climate change, and the need for widespread action, as anything other than compelling (even President Obama with his "Science Says So" campaign is now championing the strength of the scientific evidence).
The water industry is well aware of climate change and its associated challenges, both in terms of adaptation and mitigation. Carbon will become a key currency for the industry between now and 2050. Progress on reducing the carbon footprint of water should therefore reflect the seriousness of these challenges and the industry is well placed to do so, given sufficient impetus.