Day Zero: Waking up to water scarcity
David Hartwell of Creative EC, explains why Day Zero might be closer than we think and how water event metering could help reduce consumption.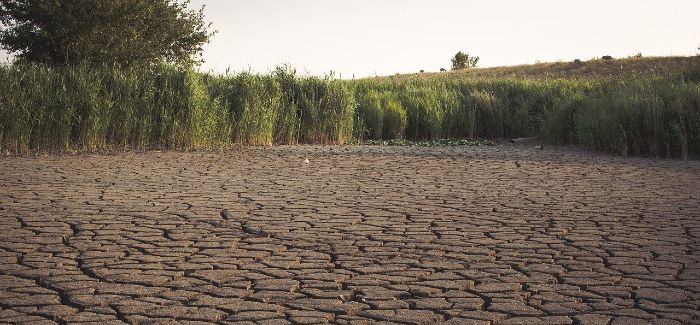 In the developed world, our water supply has been reliable and safe for so long that the vast majority of us can't contemplate turning the tap and no water flowing. In fact, water resources are becoming ever more stretched by the needs of an increasing population and increasing water usage per person.
Research commissioned by the Committee on Climate Change estimates a shortfall of between 1.1 billion and 3.1 billion litres per day in England by the 2050s, depending on the extent of climate change and population growth.
What is the problem?
Climate change is driving extreme weather, which may mean simultaneously higher annual average rainfall and increased risk of drought. By 2040, more than half of our summers are expected to be hotter than the 2003 heatwave, when temperatures in Kent soared to 38.5°C.
We currently use 14 billion litres of clean drinking water every day in England and Wales. In 2018-19, average daily consumption per person in England was 143 litres - a figure that has risen each year since 2014-15. For now, water companies can mostly meet our needs; but in some areas already there is no surplus. Just three years of low rainfall would leave most of our cities facing serious shortages, as was the case in Cape Town in 2017-18, when the city found itself mere weeks away from 'Day Zero' being declared.
The combined pressure of the COVID-19 pandemic and low rainfall in England in spring 2020 saw some water companies resort to tankers and bottled water stations to supply customers in the Midlands, South East and South West. Day Zero events in the UK may not be as far off as you think.
What are water companies doing about it? 
Conventionally, water companies have increased supply to match growing demand, but fresh water is a finite resource and this approach is simply not sustainable.
Over-abstraction from rivers, reservoirs and aquifers is already causing environmental degradation and the drying-up of our precious chalk streams is just one such consequence. Building new reservoirs, desalinating seawater, and regional water redistribution are expensive measures all of which have their own environmental consequences.
It makes far more sense to prioritise leakage reduction (the equivalent of 3 billion litres of water every single day is currently lost to leakage) and change consumer behaviour to reduce per capita consumption (PCC). Water re-use has a role to play, too. Water companies' current targets for PCC reduction are mostly based on the impact of smart meters and water saving devices; they have a multi-decade time-scale to reach the target and we probably don't have that length of time. 
What can we do about it?
Water event metering is a new breed of meter technology that could be instrumental in the drive to reduce domestic consumption. In-home IoT devices like Waterfall, which has been shown to reduce PCC by up to 37%, and implemented on a much quicker time-frame.  They make full use of cloud analytics and artificial intelligence to give instant user feedback. Meaningful consumer education is then possible, identifying excessive use and vulnerable users, and can be used to implement new water tariffs that reward frugal users. They also provide near-real-time leak detection, both in the home and - through third-party modelling systems - in the network.
Presented with facts and with simple changes that they can easily make, the public can be empowered to take action to reduce their consumption. Water companies can use the insight to understand their customers and create further nudges that cement 'better' behaviours. Meanwhile, the ability to integrate sensor data with engaging mobile and web apps gives both parties actionable insights to reduce water consumption and leaks.
Teaching children to save and not waste water is one of many actions we should be taking now to ensure that they inherit solutions rather than even bigger problems. The concept of Water Event Metering predicates mobile phone apps which can introduce an element of gamification, fun and gentle education to provide a way for water companies to directly engage with this hard to reach group.
On its own, using water event metering to gain PCC reductions will not solve the issue of water scarcity, but it will buy us more time to come up with additional answers. We urgently need to raise awareness of the value of water as a precious and finite resource, to become conscious of our water usage habits, provide advice on water saving, and make it as easy as possible for cities and countries to reach truly ambitious PCC targets.