Data science - putting it all together
It's only when different data sources are pooled and cross-correlated that the full power of IoT analytics and artificial intelligence can be realised for water companies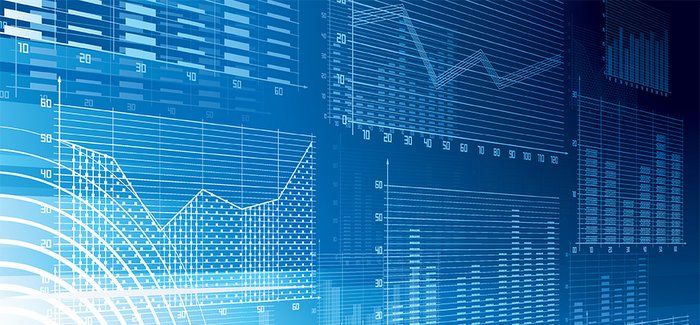 by Ricardo Wissmann-Alves, Water Industry Specialist, Hitachi Consulting
For a long time, water companies have been collecting a large amount of data in one form or another. Information is gathered for a specific project, for operational reasons, or as a need to solve or help to solve a problem, coming in all shapes, sizes and frequency. Data could be in the form of numbers, an alarm, customer call, a twitter message, an email, a letter – it is not the format, but what is done with it, that is key.
So what is the meaning and purpose of the data collected?
Is the data collected answering questions, such as "is the equipment performing as expected?", "is the network performing as expected?", "are leaks being fixed efficiently?", "is customer service top-notch?", "are customers receiving the service they expect?", "are costs being reduced while operational efficiency is improved?". The questions go on and on…
It's true to say that on one level or another, water companies are going through a digital transformation, but the real potential of data to make operations more efficient and cost effective is yet to be fully exploited. Some may argue that the reasons for this is the general conservative position of some companies and the embedded siloed works, or potentially the lack of support from the stakeholders to do something from a different stance.
It can be a dauting task to maintain equipment and sensors, due to the vast numbers deployed and the scarce physical resources. Data could be continuously coming in as planned, or it might be received with interruptions, but the same questions should be asked: "can I trust the data received?", "why is the data intermittent?", "how do I distinguish noise from effective data?", "how can I make effective use of the data?", "how do I maintain my sensors efficiently?" and so on.
A lot of data is collected through SCADA / telemetry systems. However such data might not be a reliable source, or may only being used for a specific purpose, and thus not utilising its full potential that it could achieve with cross-correlation with other data sources. Companies should be moving away from siloed work and embrace a holistic approach.
This is where data science plays a role, with analytics, IoT and Artificial Intelligence using existing data and transforming it into operational and business decisions.
PR19 methodology focuses on four key themes: Customer Service, Resilience, Affordability and Innovation. Innovation is also part of how Ofwat will assess the water companies' business plans, which in turn will award companies with an "exceptional or fast-track status" for those that are ambitious and innovative with high quality business plans that benefit customers. These companies can not only expect higher financial returns, but they will have their reputation recognised for being the best.
One way that water companies can innovate is using their existing data by leveraging new technologies and advances in IoT analytics to improve the reliability of their clean and wastewater networks.
Several cases already in place show that Artificial Intelligence-driven predictive maintenance of assets leads to fewer failures, fewer pollutions or outages and lower overall maintenance costs. As such, it falls squarely within the resilience theme, with potential longer-term effects on affordability. Additionally, the Artificial Intelligence platform itself supports multiple objectives such as proactive communication to customers of network problems, understanding and dealing with customer contacts efficiently (customer service theme) and transformation of a water corporation into a digital enterprise (Innovation theme).
Hitachi will be speaking at WWT's Water Industry Technology Innovation Conference on 30th November. Join us there to view some solutions carried out for wastewater management using IoT analytics and Artificial Intelligence.