Data consolidation improves United Utilities' operations
When water and wastewater company United Utilities (UU) needed to quickly enhance its existing linear asset management (LAM) system, it looked to Indian IT and business solutions company Wipro to create a robust and effective solution.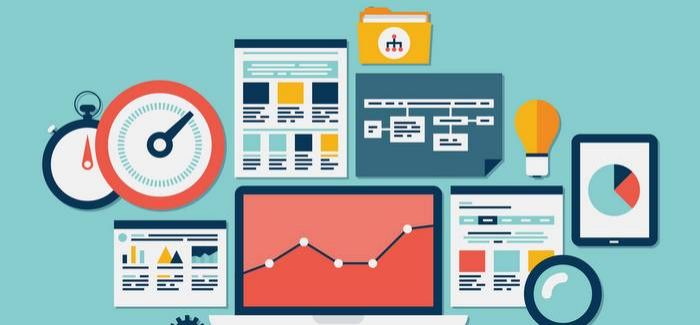 The LAM programme led to significant improvement in data quality via updating existing gaps as part of the data conversion process.
Drivers & Innovation
Drivers:
Regulatory compliance: One of the conditions for a license to operate as a water undertaker is to record the position of assets against a recognised map background.
Outdated legacy system: UU's legacy Water GS lacked the functionality to fulfill key contemporary business requirements.
Lack of single view: There were multiple linear data and mapping systems in use across UU. This led to multiple versions of the truth and poor data quality, which would have risked providing unreliable information to customers.
Innovation:
UU selected Esri's ArcGIS as the strategic platform to replace the legacy GIS and other mapping applications after a comprehensive due diligence exercise that involved Wipro. The project was innovative in considering the quality of source data as a key project deliverable.
Wipro and 1Spatial worked with UU during the data discovery phase to understand the existing asset data - its sources and anomalies - and developed opportunities to fix and enhance the data based on other references. 1Spatial's Radius studio technology helped define and implement data cleanse rules to improve spatial and non-spatial information in the asset data such as water mains, sewers, manholes, water treatment works and aqueducts.
Using the comprehensive, integrated suite of applications, UU has been able to:
Access, use and maintain linear asset data
Deliver a consolidated linear asset data 'master set'
Improve data governance and control processes to ensure that the data will remain fit for purpose in the long-term
Bring all the underlying data into one place that lets users understand how it all fits together. While all the information will be held in one place, there are different ways to access it that have been developed to meet business users' needs
Wipro has helped UU to establish an Enterprise GIS system with desktop, web and mobile components including GIS integration with external systems in the estate:
ArcGIS Desktop to edit information and carry out in-depth analysis.
ArcGIS Mobile for field work (tough book users)
OneMap to allow access to UU mapping information and analysis tools via a web application
There are 800 people who use and edit information on maps every day in UU and around 1,500 more who need to view information about UU sites, network and land regularly. Historically, this activity was enabled through five different systems. The legacy Water GS system held the UU linear and point-on-linear asset data information of water and wastewater networks, and presented this information in a geographical format.
Many network assets had incomplete attribute data or missing connectivity details. The LAM programme led to significant improvement in data quality via updating these gaps as part of the data conversion process. There were sections of network that were missing from the network due to historical processes. Using data consolidation and inference techniques, these areas were inferred and mapped using a number of agreed business rules.
Sewer mapping
This has been particularly useful for ex-Section 24 sewers and has enabled these elements of the network to be inferred and mapped. The S199 Water Industry Act requires UU to capture sewer details whenever they encounter a sewer.
Historic approaches to data collection and modelling had resulted in separate geographic and modelled sewer lengths that could not be reconciled and dissuaded field staff from reporting additional sewer stock. With new techniques, sewer stock can be inferred and mapped based on a number of recognised and agreed business rules, creating a single definitive ex-Section 24 record. Costs for the inferred option are estimated to be less than £100,000, whereas costs to undertake a property survey were estimated at over £50M.
Field updates
The new UU GIS has resulted in significantly improved records for field and construction staff and enabled up-to-date hydraulic models for leakage and sewer flooding. Field users attending a leak, having identified the location and status of the relevant valves, are now able to draw an interruption boundary as a temporary layer in ArcGIS Mobile.
At the click of a button they can submit it so that the Alliance Response Centre team can view the job's current status, which means all affected customers can be informed proactively. The system provides a single view of data, so all users can view the interruption boundaries in the mobile, desktop and web applications – seeing the same data.
Customer service
Reliable, timely and accurate data has also enabled the site area teams to better manage commercial customer billing queries. The significant improvements in data accuracy and streamlining of the business processes mean that the Business Retail team is able to determine far more accurate commercial site area calculations. This means that they can establish far more accurate charges than ever before, improving customer satisfaction.
Data governance
This was the first UU programme to have data governance 'baked in'. Therefore, only data that is properly 'owned' will be managed and published through UU GIS. The new UU GIS holds the single-source of linear asset and associated geographic data sets accessible to everyone in the organisation.
A small network of data stewards manages the editing rights and development of the different data sets. This replaces the multiple duplicate data stores that had built up over time with the previous set of systems.
The amount of data available to users is significant, with over 50M features migrated as part of the programme and over 700 data layers available to users. Stored displays have been created for different teams (which include water, wastewater, property searches, site area, environment and sustainability) to provide access to their commonly used data sets.
Future programmes
The LAM system is a key enabler to future strategic programmes such as intelligent network management. It provides a method of assigning work to assets through future integration with systems, applications and products (SAP) and will support the improved management of customer locations through the Service Point Address project. These future phases are being planned as part of UU wholesale operating model.
Users in UU are able to view data sets that are managed within the LAM system, as well as selected externally sourced data sets that are deemed to be of business interest. This has facilitated much better decision-making and will help users identify assets and activity at a particular location. Any purchased data sets should only be procured once and then used many times within the application.
This removes the likelihood of duplicated costs across the business and different versions of the same data sets.
Improved mapping capabilities for external consumers of data have meant a better customer experience for individuals who access UU maps using the internet such as other utilities and emergency services.
Collaboration
A defining feature throughout the lifespan of the programme was the wholly collaborative approach between all parties.
 The entire journey happened over 20 months and the deployment phase was executed over eight weeks, during which 1,100 UU people went live. Across the project and business all parties continually referenced and clarified the business requirements to ensure that the solution that was designed, built, tested and implemented met UU's needs, without exception.
As new functionalities were considered and opportunities highlighted, the emphasis was on the teams working together to understand the business and customer benefits of the changes.
Wipro ensured that the field users attended their training whilst their toughbooks were updated with the new ArcGIS mobile application and the latest map cache. Training was delivered on a toughbook in the classroom - giving them a real-life experience of using the application.
The field users then collected their own toughbook and were immediately 'live'. This eliminated the lag after training delivery that is typically seen in technology implementations.
Future vision
The LAM programme is a key enabler for UU's wholesale operating model, providing a robust platform of systems, data and people for subsequent transformational change programmes. With a footprint that covers 3.2M homes supplying 2,000Ml/d of water and a wastewater network of 76,000km of pipes, the UUGIS solution has enabled UU to reliably map its assets and has enabled the capability to infer data through robust data rules.
For the future, UU's customers can be assured that their water supplier is now better able to pinpoint the source and location of any service issues and can respond to these more effectively and efficiently than ever before.