Comment: Creating a resilient response to extreme events
Becoming more resilient to extreme events such as the Beast from the East will require a mix of long-term and medium-term planning and activity, writes Jamie Harrison of Egremont Group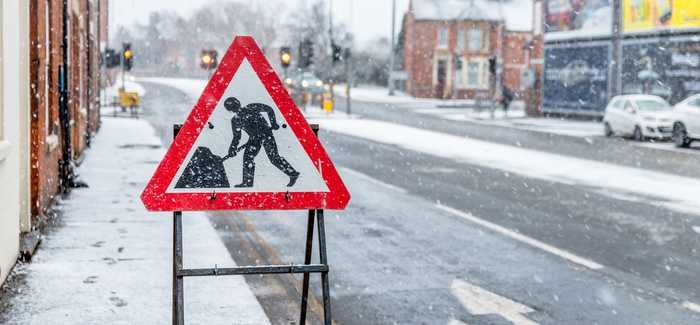 by Jamie Harrison, Senior Consultant, Egremont Group
When Ofwat's review into the water industry's response to the Beast From The East landed in July, it coincided with yet another period of extreme weather, this time the hot kind. It was hard to remember the shock of the late, unexpected icy blast. As the temperatures turn colder again and the tabloid newspapers begin to predict a hard winter, thoughts turn again to contingency planning.
We can't control when extreme weather events are going to hit, but with the right planning and preparation we can reduce the impact they can have. Here are some suggestions for planning an effective and resilient response when the unexpected happens.
Resilience Strategy
The key to resilience is understanding the risks within your operation and how they can be mitigated. Therefore, a resilient long-term strategy should be based on a sound understanding of the scenarios that may present themselves during extreme weather events and how your assets can be best employed to overcome or mitigate these risks.
Processes that are most likely to have an issue are those with a single point of failure. This is applicable, whether it's an asset or component in a process, or a site in a supply plan. What are these critical points of failure, how can you remove or strengthen them, and how can you mitigate them should the worst happen?
For some water companies, this means investing in a grid network to increase options for supplying customers. It is often the case that water companies have enough water, but not necessarily in the right places to meet customer demand. Effective longer-term planning will look at existing and future customer demand, to identify the right investment strategy to ensure security of supply in even the most extreme conditions.
Resilience Planning (medium term)
The medium-term plan covers all procedures, training and maintenance schedules to ensure everything works to plan when extreme conditions occur. A few key examples would be:
Regular maintenance - Don't neglect your assets in 'peace time'. Regular maintenance is essential for ensuring assets are available when they are required, even at short notice. This is particularly important in relation to the availability of emergency assets that, while not used all the time, become essential in times of crisis. Why would you avoid replacing the batteries in your home smoke alarm when you know it could end up saving your life? Money spent looking after emergency equipment could easily be the difference between being able to maintain supply in a fast escalating crisis or that supply failing completely.
Data - Investing in more network intelligence and sensors is all well and good, but for this data to be effective, it must be linked to triggers that instigate a response or escalation. It is not just taking each weather event in isolation, but learning what will be needed to mitigate the risk and modelling a response that is linked to a well-rehearsed plan of action. It is about understanding the environment you are in and how to manage the risks that the environment presents throughout the year, from the dry, high temperatures we are experiencing at the moment, to the freezing temperatures of earlier in the year.
Training - consider the manpower needed during a crisis situation. When the unforeseen happens, can you mitigate and flex the workforce? What are your mitigation options – do you have enough people with the right skills? Set up training during quiet times.
Manpower - Think about contractors and third parties, do you have the right agreements in place, can they help to supply the people you need at short notice, and get them to deliver quality of service when you need it most? It is important to consider safety too. Overtime rates in a crisis period can be very lucrative but an overworked and tired team is not a safe one. How will you meet the need of increased demand without working your team into the ground?
Resilient Response
When the worst happens, the long and medium-term resilience plans make it much easier to respond quickly and effectively in co-ordinated and prioritised manner.
From a customer perspective, communication channels need to be robust so that customers are kept informed and updated on how the recovery is going, when normal service will be resumed and how they can get support and advice e.g. bottled water.
How resilient is the contact centre? Can you deal with the flood of calls and provide the right information first time around? Can you deploy social media channels to take away pressure from your contact centre? Do you know who your vulnerable customers are and how you can reach them?
Be Prepared
Like an army that never goes on exercise, it is much more difficult for water companies to prepare and effectively respond to an extreme event if it's people haven't been trained on how to handle one. We are used to seeing our emergency services carrying out training exercises - how about the water industry taking their scenario planning into the real world? That way they can see if the plans they have in place will actually work when called for.