Covering up the smells
Biotech has developed a solution to tackle odour problems at their source. Andrew Jones explains how Aerocover prevents the release of ammonia, H2S and C02.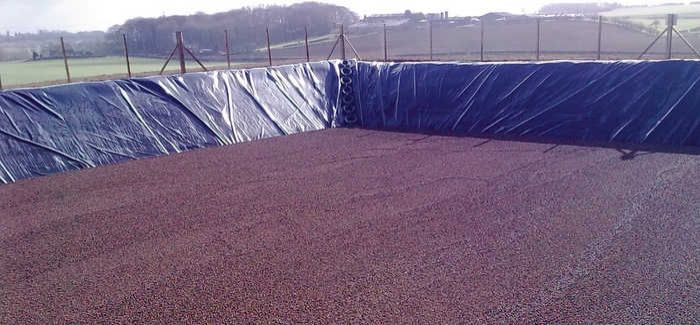 Aerocover is a buoyant lightweight covering of aggregate floated on the surface of tanks and lagoons
All industries that involve waste inherently have some kind of odour problem and wastewater is no different. In modern facilities the control of odour has been realigned from a problem to be resolved to an action to be considered within the design and construction of the facility.
When the construction of these facilities is made public it is understandable that site neighbours become intolerant of nuisance odours. Wastewater professionals have found the need to address odour as a primary concern to tackle when designing and operating treatment facilities.
Odours emitted by sewage treatment are typically an indication of an anaerobic condition that occurs when there is limited surface area for oxygen to penetrate. In this anaerobic state aerobic microbes present in the wastewater have no dissolved oxygen available for respiration and this allows anaerobic microbes to thrive and grow.
This leads to the production of, for example, hydrogen sulphide (H2S) as a by-product. H2S has low solubility in wastewater and has the strong, offensive, rotten-egg odour that neighbouring communities will smell and complain about.
As complaints increase due to the odour emitted from wastewater treatment works it has become necessary to control the problem. As you know, offenders have been taken to court and fined a substantial amount of money.
There are varying ways to conceal the odour but there is one way to tackle the problem directly. Biotech, a small R&D company, has in fact developed a solution to tackle this increasing predicament.
Biotec has developed the aptly named Aerocover, a product that tackles odour problems at their source. Aerocover is a buoyant lightweight covering of aggregate floated on the surface of tanks and lagoons to prevent the release of ammonia, H2S, C02 and other VOCs.
These aggregates are coated with two polymers, which will either in the presence of ultraviolet light, oxygen and water, convert ammonia into nitrogen gas and water or capture and absorb gases by a process of chelation. The product is self-sustaining and maintenance-free, with minimal top-up required. Independent tests have shown removal of up to 100% ammonia and hydrogen sulphide and an average of 45% of carbon dioxide.
Aerocover has been applied across the agricultural and anaerobic digestion sectors and its currently expanding into the wastewater industry. So does the product work? In short "yes". Aerocover users have seen complaints all but disappear.
Aerocover has been approved for use by the environmental agency and complies with the integrated pollution and prevention control directive (IPPC).
Andrew Jones is with Biotec. www.biotecltd.co.uk