Connecting Greece to the UK with NextGen circular developments
A sewer mining project in Athens is testing augmented reality (AR) to drive public engagement. With a very high replication potential across Europe, Jos Frijns, researcher at KWR Water Research Institute, asks whether it has potential for the UK water sector.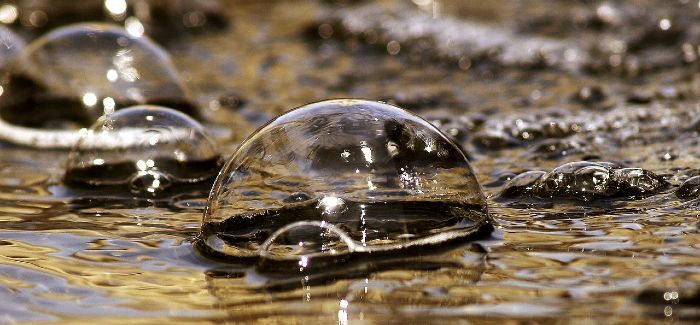 The Nextgen demo site in Athens investigates an augmented reality (AR) smartphone app that allows people to "see behind the curtain" of water treatment and engage in a circular development.
Located in Goudi, a decentralised "sewer mining" unit treats wastewater to be reused at the urban tree nursery. The demo site explores three aspects of the circular economy: optimisation of water resources, nutrient mining and reuse and energy generator practices.
Flipping the script on tradition
Sewer mining flips the script on the traditional wastewater treatment model. It involves extracting sewage at the point of demand from the sewer line directly, where you can use and reuse the water for purposes such as urban irrigation or street cleaning. Units are deployed closer to where the resources, namely water, nutrients and energy, are needed.
The application consists of a small pumping station that pumps wastewater from the local sewage network to a membrane bioreactor (MBR) unit. Wastewater is treated by biological treatment for organic oxidation and nitrification, denitrification, and membrane filtration. After the MBR unit, the water goes to UV disinfection before the high-quality reclaimed water is suitable for irrigation.
Besides testing integrated energy and nutrient recovery schemes in Athens, the unit delivers a high-quality compost-based eco-engineering product as an onsite fertiliser. This is made from mixing wastewater sludge with green wastes from tree pruning.
The case in Athens is an excellent example of circular water solutions providing positive benefit at a system level. In this case, the irrigation of urban parks with reclaimed water will alleviate heat stress due to climate change.
Gamification
Another key part of this development is community engagement through a new medium: Augmented Reality (AR). While Virtual Reality (VR) transports the user into an immersed environment, often in a fully enclosed headset, AR instead layers computer-generated imagery on top of the real world.
Currently in the beta testing phase, the AR app will eventually enable passers-by to see inside the containerised sewer mining solution in Athens. People will be able to visualise the water recycling process on their smartphones. Considering the circular economy is a broad concept to communicate to the wider public, this can help conceptualise the water reuse element within it.
The app will include gamification aspects such as badging, an award system, question, survey feedback, and many other features that will enable users to learn while engaging in circular economy principles.
While testing of the app has been delayed due to the pandemic, the Institute of Communication and Computer Systems (ICCS) is planning to distribute a worldwide survey to help understand how people would accept such a technology or a tool engage with circular economy practices.
Developments at Spernal
Goudi is part of the Horizon2020 (H2020) NextGen collaboration, aiming to drive the Circular Economic through a wide range of water-embedded resources, including water, energy, and materials.
The four-year H2020 project brings together 30 organisations to demonstrate technological, business and governance solutions for water in the circular economy. From water utilities to a beer brewery, 10 NextGen projects represent a variety of stakeholders who could participate and benefit from circular economy activities.
Another key NextGen project connecting Greece to the UK markets is the Spernal wastewater treatment plant (WWTP) operated by UK utility, Severn Trent. Part of the Resource Recovery and Innovation Centre, the WWTP has become a testbed to evaluate and validate a range of innovative technologies and processes.
Part of the utility's "Triple Carbon Pledge", developments at Spernal are in line with English water companies' pledges to reach net-zero carbon emission levels by 2030. By the end of the decade, the organisation has committed to meeting net zero emissions, generating 100% energy from renewable sources, and operating a 100% electric fleet.
One notable development is what is being labelled "Europe's largest" Anaerobic MBR, (AnMBR), process. Severn Trent has been working with partners Cranfield University to see how anaerobic treatment works in more variable climates.
One of the targets behind the development is to reduce energy. To give a broader perspective, on average Severn Trent spends £15 million per year on energy to run its activated sludge plants. And operating 1000 wastewater treatment plants serving over four million people, Severn Trent could apply the learnings from Spernal to its huge asset base.
Public engagement
While the two projects have the commonality of wastewater, they are at the opposite ends of the capacity spectrum. One is a small scale, decentralised and the other is a large, centralised treatment plant. However, the linking factor – aside from NextGen – is that an essential element of any wastewater and circular development is public engagement.
Our colleagues from Cranfield University, also partners in NextGen, carried out a large-scale survey on public acceptance in the UK, Spain and the Netherlands. This survey confirmed that in principle, two-thirds to three-quarters of the people were 'positive' to 'very positive' for using drinking water created from wastewater and eating food produced with nutrients recovered from wastewater.
People tend to think that the public is not favouring such initiatives because of the "yuck-factor", which can be a significant obstacle in reuse initiatives. But it is not necessarily the case. It depends on how you organise this, and in the current situation, we already reuse de facto. If you have a treatment facility for wastewater and discharge to the river, then 100 metres further upstream, you collect and treat it to drinking water. The only difference is the river is taken out of the equation.
If people understand the process, their attitudes change and then what becomes most important is not the yuck-factor, it's the level of trust they have in the organisations and governmental agencies who monitor and control. If trust is high, then people are much more willing to accept a new idea.
It is exciting to see how the Athens project will visualise the technologies to the public and contribute to the general understanding of the overall benefits of circular solutions. The AR app can be customised and used for public engagement at the other NextGen projects across Europe, including the Spernal testbed. I'm convinced that the NextGen collaborations will strengthen our knowledge and cooperation on water in the circular economy.