Competition is a driver for innovation
Domestic water competition is planned for England before the end of this Parliament, and contractors that innovate to deliver efficiency will win out under the new rules. Dean Stiles reports.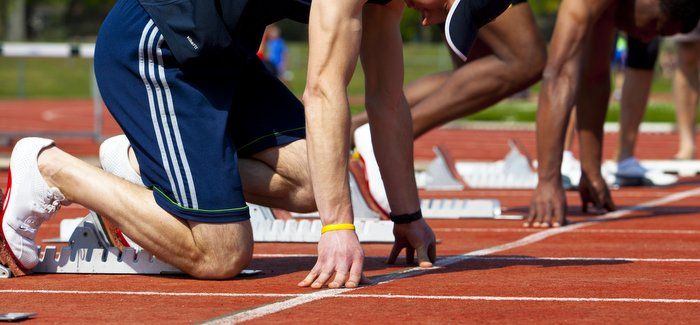 Contractors in the sector's supply chain who can innovate to deliver efficiency will win out
The water industry was caught by surprise by the Treasury's recent announcement that the government wants to open up domestic water supply competition in England before 2020. It is already gearing up for the introduction of retail competition in the non-domestic water market from 2017 and some contractors feel that decisions about competition might set the industry back.
It appears that the government has looked at the potential benefits that opening up retail competition in the non-household water market from 2017 could bring, and decided that it could be extended to households.
The steps laid out in the policy document, A better deal: boosting competition to bring down bills for families and firms, are designed to promote competition and remove market distortions, ensuring that key markets – including energy, water, banking and telecoms – "will deliver choice and quality at lower prices".
The move is not inevitable as regulator Ofwat has been tasked to provide an assessment by summer 2016 of the costs and benefits of extending retail competition to household water customers. Following this, government will work with water companies to begin the transition to household retail competition before the end of this parliament (2020). 
However, the announcement has sparked a number of concerns, including how competition might affect the thorny issue of capital delivery. With more pressure to keep bills down will there be less money to spend on infrastructure, for instance?
Some water companies and contractors moved quickly to express their anxieties about the timing and ramifications of the move, particularly since they are working full tilt at getting the non-domestic market right first.
Safeguards
Business Stream chief executive Johanna Dow says: "From our experience we know customers generally prefer choice and in principle we would support the creation of competitive markets, provided customer safeguards are put in place. However, our focus is firmly on seeing that the non-domestic market is a success first. While good progress is being made, further work is required on creating a level playing field, consistency across regions, and proportionate retail margins. These issues need to be resolved, and the benefits of the market demonstrated, before other markets are opened." 
Scott Aitken, managing director at Black & Veatch Water Europe, also sounds a warning note on competition. "Competition can be a primary driver for innovation so in many ways more competition is healthy for the industry and good for customers," says Aitken. "Whilst customers' bills have in the main reduced in real terms from AMP5 to AMP6 there is concern in the industry that further reductions in bills are not sustainable, even with an increased pace of innovation across capital delivery, and that the value of the asset base and rate of current investment is not sustainable.
"The regulator has, however, moved to a totex and outcome-based approach, which is a very positive step to allow new thinking and new solutions to be much more easily implemented. This means more efficient capex and opex solutions can be realised. It is important that future competition decisions don't take away those advantages."
Push
According to business law firm Addleshaw Goddard, Ofwat has a tough task ahead as it now has to assess the costs and benefits of opening up retail competition to the household market by summer 2016, almost a year before the non-household market competition starts, so there will be no direct data it can use in its assessment. It hints that capital delivery might well be affected in the push to introduce competition and drive down prices.
Water companies will now have to factor in the household market to their current preparations for retail competition in the non-household market, which may well "impact on timings and resources and mean a re-think of processes and risks", says Addleshaw Goddard. However, it believes that contractors do not have much to fear – at least in the short term.
Rona Bar-Isaac, a partner at Addleshaw Goddard, told WET News: "The changes that are coming – in the shorter term, retail competition for house-holds and in the longer term for domestic customers – are likely to have limited immediate impacts for the supply chain and contractors. The water infrastructure remains a regulated monopoly and subject to price control. Ultimately, policy makers are hoping competition will spur innovation and introduce efficiency. Contractors in the supply chain will have a part to play and those who can innovate to deliver efficiency will win out."
Regulatory reforms
Some industry commentators have speculated that in the future the water asset infrastructure network should be managed centrally, with the water companies taking on the role of retailers. In the energy sector, for instance, UK Power Networks (UKPN) is the distribution network operator for power supplies in London, the East and South-east. It is not a retailer.
Whether this type of scenario takes place or not, many pundits have warned that the water industry has to change in order to manage the many future challenges that it faces.
Deloitte's 2015 document, Setting the agenda for water: The decade ahead, stressed that future regulatory reforms will be increasingly customer, rather than asset, focused.
"The water industry could consider establishing central functions and processes for upcoming retail competition and also supporting water trading at regional boundaries," said the report. "This could lead to both industry-wide efficiency savings and easier customer switching."
It seems that with the government's announcement, the focus on customer service is moving apace. Ofwat for one hopes that opening up choice for customers could lead to many benefits.
Ofwat chief executive, Cathryn Ross, says: "Customers' priorities should be at the heart of water services. Well-functioning markets deliver benefits for customers, as well as wider society. Such a market in the water and wastewater sector could see customers become more engaged, push prices down, service up, and encourage more efficient use of an increasingly stretched resource."
This article first appeared in the January 2016 issue of WET News.