Comment: water industry must cast net wide for partners to fight leakage
If the water industry is to step up to demands for more ambition on leakage, then innovation and partnership working with the supply chain is the approach required to get results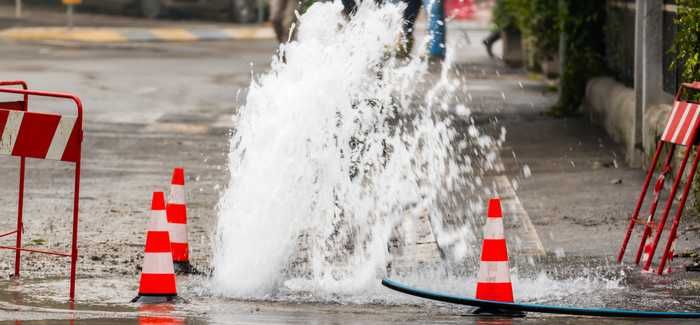 By Paul Glenister, Mobile Systems Manager, Clancy Docwra
This summer's prolonged dry spell has made leakage a water-cooler conversation. Against a backdrop of hosepipe bans and warnings over the future of food supplies, water companies have come under increasingly pressure from Westminster and the media to explain how they are tackling leakage.
Last month Defra, Ofwat, the Environment Agency and the Drinking Water Inspectorate mustered their collective heft in a joint letter to urge water companies to increase their ambitions for enhancing water resilience in AMP 7 business plans. The message is clear, but with total leakage rising two per cent last year to 3,183 million litres per day in 2017/18, the challenge remains huge.
The open letter emphasised the need for greater collaboration and if we are to succeed in combating leakage, this spirit of cooperation needs to flow through the whole industry. All parties, from network operators through to the consultancy and contracting supply chain, need to bring their experience to bear – but we also need expertise from beyond our industry to unlock a data-led approach.
The benefits of smart networks and sensor technology are well understood as supervisory, control and data acquisition (SCADA) systems have been commonplace in the water industry for decades. However, the acceleration and commoditisation of Internet of Things (IoT) technology driven by growth in the smartphone industry is now enabling data gathering on a scale that would have been impossible just five years ago.
The creation of smart network tools is allowing us to visualise our water infrastructure, taking us beyond the patchy record-keeping that has hindered attempts to bolster the resilience of the network. The right combination of industry expertise and cutting-edge technology will not only help us to address leakage, but to build a more intelligent, manageable network in the future.
Better together
Data in isolation is of limited use and we must seek partnerships with technological innovators to effectively harness its capabilities. The value of such collaboration was fully evident at Northumbrian Water's recent Innovation Festival, where cross-sector experts tackled leakage using real-world data.
Our consortium took Northumbrian Water's data and processed it using leading artificial intelligence technology through Microsoft's Azure platform. Based on the information including historical repair data and pressure readings, the output can streamline the process of leak detection by suggesting a network failure's location.
It currently takes approximately 15 hours to identify a leak reactively. With effective data collection, management and analysis, companies could cut this down to two hours, boosting productivity and network performance.
There is further scope to expand a data-led approach by including third-party data such as weather statistics, including monthly rainfall levels and key weather anomalies that can specifically impact upon bursts, like the 'Beast from the East'. Passive environmental factors also need to be investigated. For example, vibrations from road traffic could potentially impact the integrity of pipes, meaning locations frequently in use by heavier vehicles could be more vulnerable to bursts.
Customers themselves may also have an increasing role to play in the data collection process, not only through smart metering, but through the capturing of incident reports on social media. All of these ideas were explored at the Hackathon, and the challenge now will be to strengthen cross-sector collaboration to develop the best concepts.
Out in the field
Field-based experience remains key in interpreting the processed data – in fact, at the Hackathon, we worked backwards from the operatives' experience to determine what a leak technician really needs to do their job more efficiently. This resulted in the creation of an app as a visualisation tool for the processed data, developed in partnership with the WRc, (Water Research Centre), Ebecs and Dootrix, to deliver a solution that can be implemented in the field.
As the end user of leakage detection technology, the contractor is in many ways the linchpin for such partnerships, leading on the practical application of such innovations. Water companies' emerging plans to enhance network resilience cannot ignore the critical role of the contractor as a partner in informing, implementing and maintaining smart networks.
By bringing together field-based experience and technological expertise, collectively we can meet the heightened expectations of the regulator, the government and, crucially, water customers.