Comment: The future of asset planning in a data-driven world
United Utilities' use of modelling software to analyse and predict deterioration in its sewer network is an example of the kind of data-driven asset management water companies need to demonstrate efficiency and resilience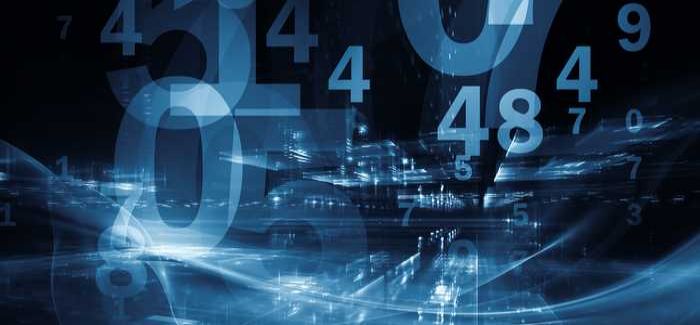 When assets fail the effect on customers and the environment is significant. For example, a mains burst can disrupt supply for prolonged periods and result in localised flooding, property damage and even risks to public safety. Sewer blockages and collapses have the potential to flood properties and cause environmental damage.
Water and wastewater companies have a duty to understand the health of their assets and maintain them effectively, in order to provide a consistent and sustainable level of service to customers. Since the early 2000s many of the UK Water companies have been using modelling and optimisation techniques for strategic capital expenditure planning, initially through consultancy services and then using software tools such as Servelec Technologies' PIONEER. The use of such tools for strategic planning purposes is still an important focus, particularly over recent months as water companies in England and Wales have been preparing for the 2019 Price Review.
Away from the regulatory treadmill, many companies have extended the use of PIONEER and similar tools into the sphere of tactical capital planning, to benefit from the substantial cost savings that can be achieved. This is an area where there is more work still to be done and improvements continue to be made in modelling approaches, in the software capabilities, and perhaps most importantly in the practical business processes that can turn 'optimal planning' from an idea into reality.
One example of good practice in action is recent work by United Utilities using PIONEER for sewerage planning. United Utilities uses PIONEER to identify its long-term investment requirements in order to maintain the capability of existing assets. PIONEER models all of United Utilities assets including over 4,000,000 lengths of sewers and water mains and over 400,000 pumps, tanks, instruments and other equipment.
Caroline Howarth, Maintenance Decision Support Manager at United Utilities added: "At United Utilities we serve 7million customers and have 77,000km of sewers and rising mains stretching from Crewe to Carlisle. PIONEER helps us to understand when we should invest in such assets and what action we should take, i.e. refurbish or replace them. Deterioration models are calibrated using historic blockage records and PIONEER then uses these to highlight where our biggest future blockage risks will lie. We also model the consequence of asset failure; for sewers this is typically pollution and internal/external flooding.
"To demonstrate the effectiveness of the approach, we began by using the PIONEER predictive analysis to target proactive CCTV in just one of our drainage areas; of the sewers surveyed we found that 70% had a restriction to flow which required intervention. This experience has given our operational teams confidence in the predictions of our deterioration and consequence models. As a result, our AMP7 business plan will include a widespread wastewater network inspection program that will be targeted using the PIONEER outputs."
This work by UU is part of a general trend towards increased tactical use of these modelling and optimisation techniques. If this movement from strategic to tactical planning is one of the past and continuing present, what new trends will the future hold?
"Firstly, we expect companies to increasingly look to optimise operational expenditure as well as capital expenditure" answers George Heywood, Technical Director at Servelec Technologies.
"The optimal planning of operational maintenance is not a fundamentally different problem to the planning of capital maintenance. The problems have the same structure; they require the same supporting data; they affect the same service outcomes; they are amenable to very similar solution techniques. Our view is that these two problems can only be correctly solved when they are solved together, since the level of operational asset care affects the rate of deterioration, which affects the optimal replacement date; depending on costs it may be better to increase opex and delay capex, or reduce opex and bring forward capex. PIONEER has been designed from the bottom up to solve these problems as an integrated whole."
As a result, greater demand for 'real time' (or at least much closer to real time) decision-support is expected, using data that are much more current than at present. PIONEER will link seamlessly with SCOPE and other telemetry systems, to ensure that operatives on site can have a fully up-to-date view of the optimal intervention for a given asset. Even before dispatching a team to site, the control room can understand the criticality of the failure event including how likely it is that the standby will fail and what the consequence would be.
Thirdly, the industry is witnessing an increase in the use of Artificial Intelligence in the interpretation of the data. Data on the condition of M&E assets (e.g. noise or vibration) passed via telemetry to decision support systems and control rooms, will no longer be provided in raw form, but will be pre-processed by intelligent algorithms such as those used by Servelec Technologies' Datective, and only the resulting 'information' (e.g. "failure likely in next 24 hours") presented for action, with or without prior human confirmation.
As highlighted in the Targeted Review of Asset Health and Resilience in the Water Industry report published by Ofwater in September, it is important that water companies are proactive and that the role of asset health is understood in the context of risk to service and investment decision making. By utilising the tools available, such as PIONEER, providers can access greater capability to improve asset health in a cost effective way.