Comment: Sludge all set for reform
The opening of the bioresources market presents water companies with an opportunity to do things differently, but what they will do with this opportunity is far from clear, writes John Grady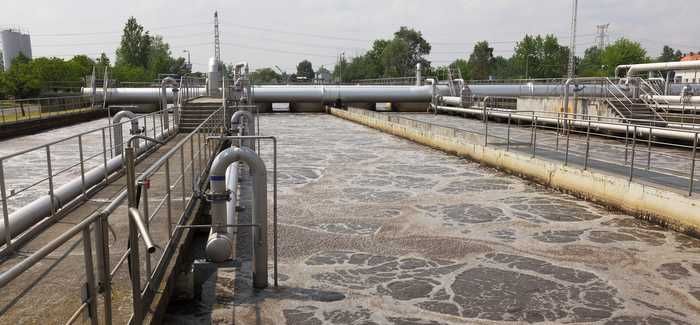 by John Grady, Partner, Regulation and Markets, Shepherd and Wedderburn
"Where there's muck there's brass" is a wise Yorkshire expression. Muck and brass is now a focus for Ofwat, which is keen to apply market mechanisms in the water and sewerage sector. Now that the reforms to the water retail market have completed, with non-household customers able to choose their water and sewerage suppliers, Ofwat's focus will turn to their upstream reforms. A key element of this is bioresources, or sludge.
So, what is the background to the reforms? The sludge that sewage treatment works produce sludge has historically been treated and disposed of by monopoly water and sewerage service providers, (WASCs). Ofwat's view is that there has been insufficient competitive pressure on this aspect of the water industry. Their reforms aim to put that right.
The objective is that WASCs find more economic ways of dealing with sludge. As an example, a WASC should explore if it would be cheaper to pass its sludge to another entity to treat as opposed to building new treatment capacity.
Ofwat's proposals start with the need to provide information - in very simple terms, Ofwat will require the WASCs to tell us all about their sludge. WASCs will have to publish data for each sewage treatment works, including quality and volume. Other practical information will be published, such as information about collection arrangements. The idea is that other market participants will review this data and then acquire sludge - or work in other ways with the WASCs.
WASCs will have to record bids for sludge. Ofwat will then examine how the WASCs are seeking to reduce the costs of sludge treatment, for example by trading. The WASCs' record of bids will doubtless be an interesting area of focus.
A number of WASCs have been very innovative in linking sludge and energy – one example is Wessex Water. Some suggest that there remains a real opportunity for power generation from sludge. Compared to GB electricity demand the potential output is small. However, energy from gas derived from sludge is predictable, which should be of real value given the extent of intermittent generation. A longstanding aim of UK and EU energy policy is to reward stable and flexible generation.
It follows that power generation is certainly an option to explore. However, the economics of smaller scale generation need to be treated with some caution at the moment. Subsidies can be difficult to get and Ofgem's review of embedded benefits is a revenue risk.
There are also more practical factors. Sludge is bulky and expensive to treat and transport. It would be a brave commercial decision to seek to power a station on the basis of long distance sludge transportation.
Ofwat expect sludge reforms to lead to innovation and integration with the "other organic waste sector".
An example could be the use of sludge in co-digestion with other organic waste. There are a range of barriers, which Ofwat have been exploring. Some key barriers come from environmental law. There is a need to review this carefully. Whether this is practicable in the near term is at least a question. The responsible ministry is DEFRA, and DEFRA will bear a significant Brexit workload. A further issue is Parliamentary time to change the law. This may therefore be a longer term opportunity. Be that as it may, there must be opportunities arising from the deployment of the skills and knowhow of the wider waste sector in the context of sludge. In the long run convergence is highly likely.
The point of Ofwat's reforms are not to prescribe any particular use of sludge – rather it is to use a market mechanism to reveal the value of sludge and, therefore, the potential uses for sludge. Other opportunities will doubtless be identified. However, technology is developing (such as advanced nutrient recovery and heat recovery) that could create new opportunities.
The wider waste sector is also the source of commercial opportunities – incentives include reduction of landfill and lowering the cost of waste disposal. Cost can be reduced by creating revenue streams from gas from waste or the production of refuse derived fuels. There is a significant degree of innovation in the sector and that will continue.
The focus on the waste sector is not only in the UK. The European Commission is focused on the Circular Economy agenda and is well aware that there are a range of significant untapped opportunities to extract value from waste streams, for example by producing biogas. It is examining potential reforms, for example in relation to fertilisers made from recycled waste sources.
What happens in Europe will continue to be relevant to UK muck and brass. The UK exports significant volumes of refuse-derived fuel to the EU. EU investors invest in our waste sector and UK investors will look to take opportunities in the EU as well.