Comment: Reason for optimism on wastewater ecotechnologies
Recent conference discussions of ecotechnologies for use in wastewater have provided plenty of inspiration and reveal the extent of innovation in the sector, writes Dr Ana Soares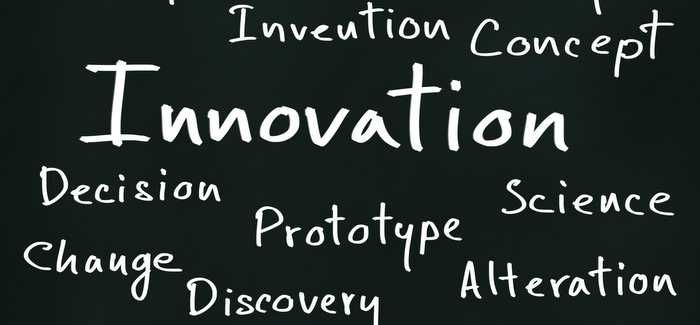 Transforming the wastewater treatment sector is going to require radical thinking and swift innovation in a traditionally risk averse industry.
But there's every reason to be optimistic that ecotechnologies can deliver a financially viable approach, plus higher customer and local community engagement.
The evidence was clear at ecoSTP16 (the 3rd IWA Specialized International Conference on Ecotechnologies for Wastewater Treatment), held earlier this month in Cambridge organized by Cranfield University. A mix of academics, scientists, engineers, consultants, suppliers, economists and policy-makers from 43 countries shared thinking on the latest innovations, what's working, and where the opportunities are.
One particular theme was the role of wastewater treatment in the circular economy. Mark van Loosdrecht from Delft University looked to the future of wastewater treatment plants (WWTPs) in 2025. Potential new technologies such as cold temperature anammox, advanced thermal conversion processes and organic product recovery, can become common processes over the next decade. Nevertheless, he stressed the need for an integrated approach. As he pointed out, as long as you don't recognise a resource, it's not available.
Willy Verstraete at Ghent University set out the case for the recovery of proteins for human and animal feed. In many forms, nitrogen is a major environmental problem - as a greenhouse gas, as nitrates in groundwater, etc - but at 15% it becomes an edible protein.
While most edible proteins, like animal meats, have a large environmental cost and are relatively expensive for consumers, there's the opportunity to recover and re-use huge volumes of sustainable, low-cost edible proteins from various industrial wastes.
Work by Bruce Jefferson at Cranfield University showed how anaerobic membrane bioreactors can be used as a lower cost alternative to biological aerated processes, and how chemical removal of nutrients coupled with recovery is a feasible and economical attractive set of processes that can be deployed as a single solution, or to partially retrofit for existing sites.
A drawback of anaerobic bioreactors for mainstream treatment, is the loss of methane dissolved in the wastewater - around 50% - but Bruce and Ewan McAdam showed the potential for use of membrane processes to recover this resource. University of Queensland researchers talked through their bio-electro concentration system for decentralized facilities, recovering nitrogen without need for power or chemicals, and creating solids that can be used as a fertiliser. A project by The Wupper River Association, a public body in Germany, demonstrated the potential for turning plants from energy consumption sites into energy producers. Its integrated system (making use of biogas from digested raw sludge) produces 18.5 million kWh in clean energy in total.
New and more complex cocktails of chemical and pharmaceutical products entering the water system have been a challenge for the industry. Peter Behnisch of BioDetection Systems in the Netherlands talked through new bio-diagnostics tools that offer a quicker, easier method of measuring micro-pollutants and threats to human health and the environment.
University of Santiago de Compostela research demonstrated how micro-pollutants can be more effectively removed by using an enzyme-catalysed reaction as an additional stage in the treatment process. Risks from phosphorus levels are emphasised in the Water Framework Directive, and work has been carried out on comparing the range of technologies available: those based on coagulants and clarification processes (with a high chemical content), and from circular economy like nanoparticle embedded ion exchange and immobilised algae bioreactors, as presented by Pete Vale from Severn Trent Water.
There's also the issue of environmental performance of wastewater treatment plants in general. One project explained how it's possible to measure the release of nitrous oxide gas during the nitrogen removal process, and methods for lowering emission levels.
The international problem of increasing water demand and scarcity demands new solutions for re-use of wastewater. Research from Spain into cleaning wastewater using sustainable algae ponds alongside anaerobic digestion systems showed successful results from a 10-hectare demonstration site. The pilot included testing of the full approach from growth of the algae to harvesting and processing, which showed not only effective purification but also the potential to capture biogas as part of the process of harvesting the microalgae, which can then be transformed into methane, as key project lead by Frank Rogalla (Aqualia, Spain). A workshop was held on the ENERWATER initiative, an H2020 EU-funded scheme to develop and test a standard methodology for continuously assessing and improving overall energy performance the ultimate aim being to encourage widespread industry adoption, shape future legislation and help meet overall national energy reduction objectives (www.enerwater.eu).
The sector needs to be delivering innovations like these now, and that means more collaboration across industry and academia and rapid progress in application, making sure the economic aspects - capital and operational costs - are a constant element in new thinking and how research evidence is presented.
About the Author: Dr Ana Soares is Senior Lecturer in Biological Engineering at the Cranfield Water Science Institute, Cranfield University. She was conference chair of ecoSTP16. Detailed information on the innovations presented at ecoSTP16 can be found at www.ecostp2016.com