Comment: Optimising energy usage in the water industry
Servelec Technologies' technical director, Marcus Fowler, discusses how the potential of demand-side response opportunities can be unlocked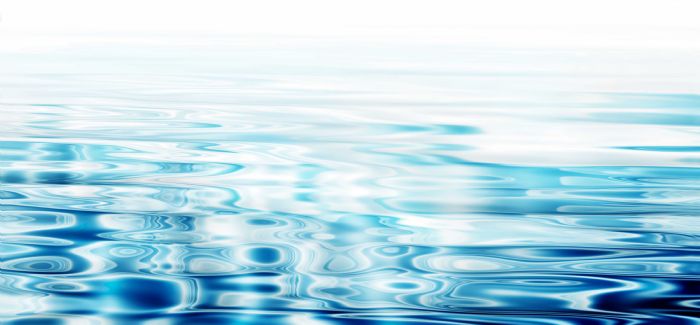 Water companies are some of the largest consumers of energy in the UK. The processes of treating water, pumping clean water to homes and businesses and managing waste are energy intensive and the greenhouse gas emissions from this intensive energy consumption add up. Government scrutiny on power-intensive industries, such as water, is intense as the UK faces a potential energy-gap-crisis as fossil-fuelled power stations are closed amid plans to end all coal-fired generation by 2025. Among rising demand for electricity, the UK's own natural reserves are dwindling, increasing reliance on imported sources and interconnections with other European countries during politically uncertain times.
As the water sector is one that requires a lot of power but can be flexible about when it is used, water companies are ideal candidates for demand modelling. This is a practice that helps suppliers schedule energy-intensive operations to take place when demand and prices are at their lowest, therefore helping reduce the country's peak energy consumption. Making use of the demand-side response options available such as Frequency Response and Operating Reserve to help balance the grid carries significant financial incentives for water companies, such as lower energy prices.
"The various demand-side response mechanisms provided by suppliers in conjunction with National Grid present both financial and environmental benefits to water suppliers," explains Marcus Fowler, technical director at Servelec Technologies. "Aside from being good global citizens, water companies can generate lower prices for themselves by automatically adjusting their consumption in real-time or avoiding operations that require most energy during peak times. By using an optimising system to determine energy usage and automatically schedule operations to avoid peak times, water companies can save money by exploiting dynamic flexible tariffs while ensuring security of supply and regulatory compliance.
"Participating in demand-side response makes perfect sense for any business that is serious about being environmentally responsible and, with the scrutiny placed on emissions by the Government and regulators, UK water companies must consider the options available, while balancing their security of supply."
One of the options suitable to water companies is Frequency Response. National Grid is regulated to maintain a frequency of +/- 1 per cent of 50Hz at all times, which is a considerable challenge when frequency is a continuously changing variable determined and controlled by the second-by-second balance between system demand and total energy generation. If demand is greater than generation, the frequency falls, while if generation is greater than demand, the frequency rises. As water companies are demanding of the energy within the grid, understanding their usage and being able to act on the information in near real-time is hugely beneficial.
Fowler added: "To be able to understand a complex network of assets, such as those operated by a water company, specialist tools are required. Water companies produce terabytes of telemetry data every hour, but without the tools to harness and act on the data, much of its value is lost.
"At Servelec Technologies we specialise in providing end-to-end telemetry hardware and software solutions which collect and exploit data. OptiMISER, our real-time automated water network control system, is one solution that can enable water companies to take advantage of demand-side response mechanisms.
"OptiMISER is embedded into a water company's control room environment and integrates with existing SCADA top-end systems, which in turn collect telemetry data from and pass control instructions to pumps and other assets.
"OptiMISER reviews current energy prices and all available network data to make decisions and makes forecasts using predictive modelling, managing supply and ensuring that water quality targets and network constraints are met."
Putting customers first is at the heart of Ofwat's PR19 methodology, which defines a clear requirement for suppliers to seek innovations in order to deliver better customer service and affordable prices for all. Aside from the obvious potential efficiencies that such practice brings, those companies whose business plans show significant ambition and innovation for customers will be awarded 'exceptional status' and a financial reward of 0.2 per cent of return on regulatory equity (RORE).
Servelec Technologies believes adopting an end-to-end approach to automated water network control will be the cornerstone of water companies' approach during PR19 as they strive to realise business plan incentives provided by regulator Ofwat.
Servelec Technologies' Marcus Fowler is speaking at the WWT Water Industry Energy Conference on 12 June 2018 in Birmingham. For more information, visit: https://event.wwtonline.co.uk/energy/